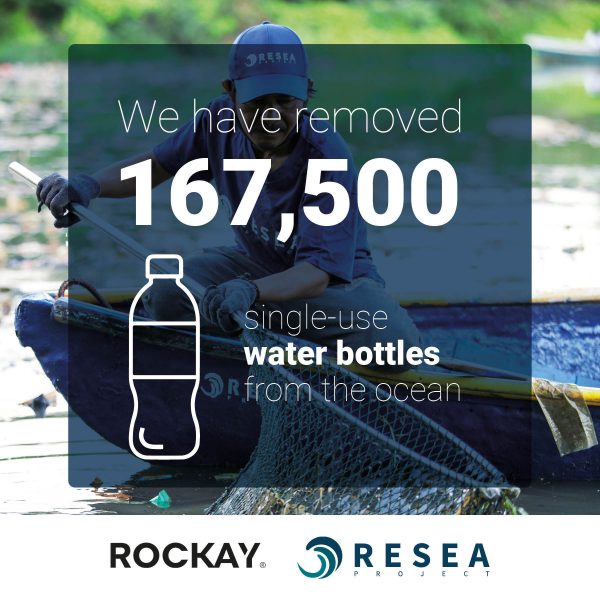 It's no surprise that more and more companies are finding ways to be sustainable — our industry, and its customer base who loves everything about the outdoors, demands it. Rockay, a Denmark-based performance running sock and apparel company, already has a great sustainability record by using a nylon fabric regenerated from ocean waste in its clothing. Now, with the holidays and prime shopping season here, Rockay aims to further reduce its environmental impact by offsetting CO2 produced in its shipping during the week of Black Friday on orders of $60 or more. This will be done via Carbon Credit Capital and will allocate its carbon credits to the GEC Organic Waste Composting in Alabama.
Carbon Credit Capital is a certified organization that makes it possible for individuals and companies to purchase carbon credits from accredited and high-quality environmental projects, with the result of neutralizing the shipment's CO2 emissions. GEC Organics is a company that takes dead soil that releases greenhouse gases and brings it back to life. By making it a net carbon "sink," GEC removes the greenhouse gases from the air, turning them into nutrients for healthier plants and food.
"Unless we all start minimizing the use of plastic in our daily lives and business models, we'll be seeing huge amounts of waste stuffed on the planet. The sizes won't be comparable to football stadiums any longer, but to countries," said Daniel Chabert, Rockay founder and CEO.
Rockay is promoting Black Friday with these add-ons:
A free Wash Bag on all orders over $20
A free Athlete Cap or a Wash Bag on all orders over $45
A free 100% Recycled Stainless Steel Water Bottle plus free free shipping on all purchases over $60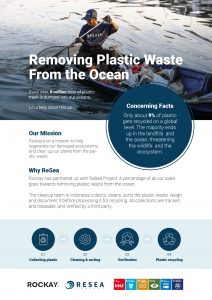 All of this is on top of the long-standing sustainability efforts at Rockay, which allows shoppers to actively participate in cleaning up the plastic waste from our oceans. In addition to already using upcycled marine waste (such as ECONYL 100% regenerated nylon), Rockay products also remove from 10 to 77 plastic bottles from the ocean per product, thanks to an external donation to the ReSea Project.
An initial batch of 2.5 tons of plastic waste, which is equal to 167,500 single use water bottles, has already been removed from our oceans, thanks to Rockay's community of athletes and outdoor enthusiasts.
Rockay's socks and sleeves collection is made of recycled materials, including upcycled marine waste. A recently launched apparel collection is a blend of sustainable fabrics, such as:
SEAQUAL – recycled polyester also made from upcycled marine waste
S.Café – raw material made from used coffee grounds
ECONYL 100% regenerated Nylon
Recycled polyester
ActionHub has partnered with Rockay for articles in the past, including this look at trail running socks vs. road running socks.