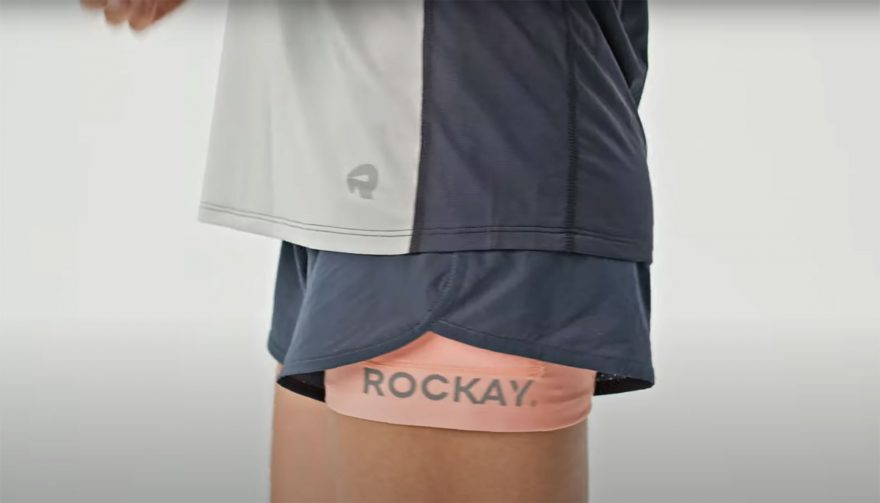 Performance sock and compression company Rockay is ready to take its clothing line to another level in the next few weeks as it debuts an array of running shirts, shorts, tights and accessories under its brand name.
Denmark-based Rockay was founded in 2018 by Daniel Chabert and is built around the idea that running socks and other clothing could be infused with true sustainability. The company partners with Aquafil Italy to collect ocean waste (such as fishing nets and bottles) and turn it into socks that are 100 percent recycled, including packaging. The sorting and cleaning is done at a plant that fashions the waste products into Econyl regenerated nylon, making up half of the material in every pair of Rockay socks (recycled Polyamide and recycled Elastane are also part of the construction).
It's safe to say that this concept is going to be brought into the new offerings. For example, the men's tights that are being released are touted to have each been made from 38 plastic bottles that are removed from the ocean.
While Rockay is putting the finishing touches on this major fall release, it has unveiled a teaser video showcasing some of the new items:
So far, the only new item available to be shipped today is a water bottle, but many items are available for pre-ordering, with some shipping dates slated for as soon as Sept. 15. Rockay has said that the full array of new styles will include men's and women's T-shirts, sleeveless shirts, a windbreaker, shorts, an athletic tote, a running cap, and a neck gaiter. 
Of particular note is the full liner (with a hidden smartphone pocket) being offered in Rockay's men's shorts, something that isn't particularly common among running apparel manufacturers, who have mostly held onto the notion that a brief liner in running shorts is adequate. The video images also convey some of the comfortable smoothness that can be found in Rockay's well-regarded blister-free sock offerings.
Stay up to date as Rockay gets closer to the launch of these new products by following the company on Facebook, or visit the website to pre-order items.