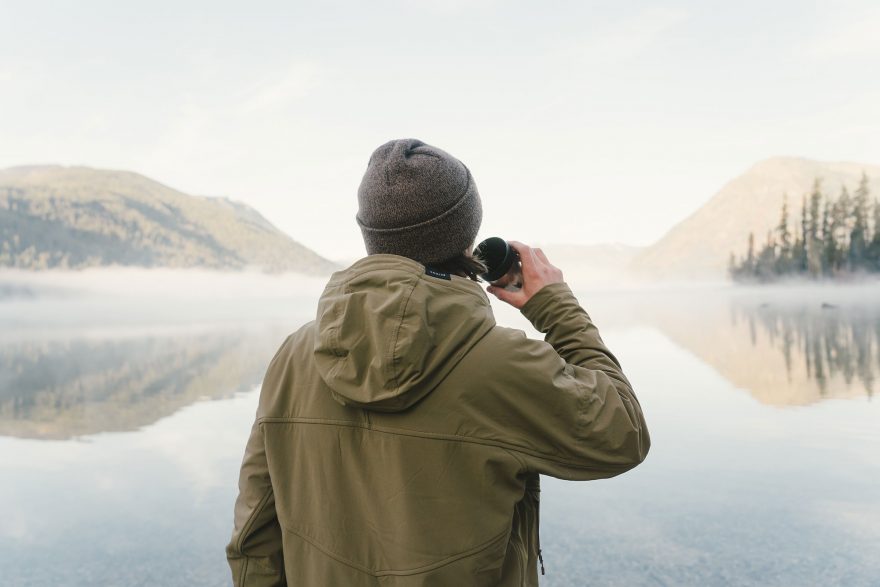 If you've ever found yourself too hot or too cold while on a hike — wishing you had a cooler shirt or a warmer jacket to put on, you're not alone. A lot of hikers hit the trails unprepared in how they're dressed. But there are many ways you can pack to be prepared for different types of weather conditions on a hike.
While hiking is a different experience (and weather varies) depending on where you're adventuring, there are some layering strategies you can use so you're comfortable on your hike no matter where you're headed.
Layering your clothing is a way to make sure you stay cool, dry and warm outside, whether you're on a day hike, weekend hike, or longer expedition. Simply put, when people talk about "layering" their clothes, they're referring to dressing in layers so they can easily adapt their body's temperature to their environment by adding or taking away items.
By adding an extra layer (like a long sleeve shirt) to keep you warm, or taking off a light jacket after it rains, you have a better chance of keeping your body temperature regulated — ensuring you stay comfortable while you're outside.
There are three primary types of clothing layers.
A base layer is a piece of clothing that goes on first. It's the bottom layer against your skin that's meant to wick away moisture.
A mid layer is a piece of clothing (typically long sleeve) that you put on over your base layer to help you retain your body heat while you're outside.
An outer layer is the clothing layer you use (like a jacket) to protect you and your other layers of clothing from things like rain, snow and wind.
This is such an important concept that there are entire clothing companies dedicated to intricate layering systems, like what Beyond Clothing does.
Here are 5 layering strategies you can use while you're out hiking:
Wear a Base Layer — Avoiding Cotton
As your first layer of clothing, you want your base layer to help you wick moisture away from your skin. If you're hiking in a hotter climate, you could wear a short-sleeve base layer. For cooler climates, you'll want a long-sleeve base layer. Both should be worn fitted and close to your skin.
And you should avoid wearing cotton as your base layer. When you're moving/hiking, your body produces sweat. Cotton will absorb your sweat instead of wicking it away like wool or synthetic fabrics. For example, if a cotton base layer gets wet, it could make you cold and chilled if the weather is cooler. Then, even if you put on another layer like a jacket or a fleece pullover, your wet cotton base layer will cause you to still be chilled.
A great option for your base layer is a lightweight, quick-dry wool or synthetic shirt. I prefer a merino wool base layer like the Ice Breaker 200 Oasis Crew Top for women or the Icebreaker 200 Oasis Half-Zip Base Layer Top for men.
If you'll be hiking in colder climates, having a base layer (or tights/leggings) underneath your hiking pants is also a great idea.
Wear (or Bring) a Mid-layer to Keep You Warm
A mid-layer of clothing is meant to keep you warm in cooler weather. You can start your hike wearing your mid-layer or simply bring it along in case you get cold.
Think of your mid-layer as insulation. A good mid-layer is a thicker (mid-weight) long sleeve shirt, a fleece pullover or a puffy jacket. Common fabrics for your mid-layer are fleece, down and wool. Often hikers in the winter (especially in the mountains) will wear or pack two mid-layers for extra warmth.
A budget-friendly mid-layer if you prefer fleece is the Columbia Men's Mountain 2.0 Full Zip Fleece Jacket or the Columbia Women's Benton Springs Fleece Jacket.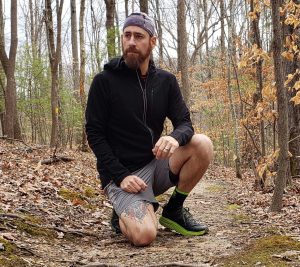 If you prefer wool, Smartwool has several mid-layer options. If you prefer down, Patagonia has some great options for you. With some research, you should easily be able to find a mid-layer clothing option that works for you.
If you'll be hiking in colder climates, your hiking pants over your base layer tights/leggings will serve as your mid-layer. (Another option for summer are the hiking pants that convert into shorts or hiking pants that can be rolled up below your knee.) Kuhl offers some comfortable and durable hiking pant options.
Choose Your Outer Clothing Layer Based on Your Region
Before choosing your outer layer, think about the region where you'll be hiking. If you're in a colder region, you'll want to go heavier on your outer layer. For hot or warm regions, a lighter base layer — like a lightweight waterproof rain jacket would work just fine.
For colder regions, you'll want an outer layer with more insulation and more protection from colder weather elements like wind, rain and snow. There are so many softshell jackets to choose from. You'll want your outer layer to be your first line of defense from wind, rain and snow.
You also want to choose an outer layer with a fabric that stretches or size up so that you're comfortable in multiple layers and your arms aren't restricted while you're hiking.
Unlike your top half, your bottom half doesn't need an outer layer for most hiking conditions. But if you're hiking in extreme temperatures like snow or heavy rain, you should consider an outer waterproof rain pant or more insulated snow pants to throw over your hiking pants.
There are so many other things to consider while hiking, too — like how to choose the best hiking socks, hiking in hot weather or choosing a sleep system — that it's important to your safety to stay in the know!
---
Suzanne Downing is an outdoor writer and photographer in Montana with an environmental science journalism background. Her work can be found in Outdoors Unlimited, Bugle Magazine, Missoulian, Byline Magazine, Communique, MTPR online, UM Native News, National Wildlife Federation campaigns and more.
We are committed to finding, researching, and recommending the best products. We earn commissions from purchases you make using the retail links in our product reviews. Learn more about how this works.