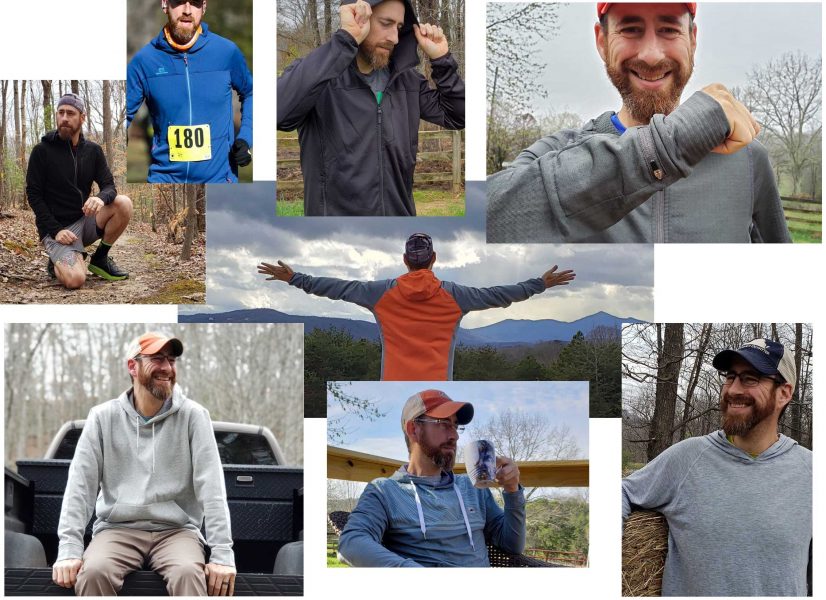 The best hoodie for you might not be one that you'd find at a typical outdoors or running store; check out this list of comfortable and sporty specialty hoodies you should get your hands on
---
One of the most valuable (and versatile) things in any wardrobe is a great midlayer hoodie — the kind that makes a crisp fall morning that much more comfortable or gives some added protection on the slopes or can fend off a gentle rain for a bit. There is a wealth of great hoodies on the market, especially ahead of a cold season, and while your local outfitter might be stocked with some top-notch brand names, I have discovered that there are many others that can only be found online or in regional/boutique-type stores.
There were so many out there, in fact, that I wanted to dive deeper into this market and find some of the hoodie gems that adventure sportsmen and -women may not yet know about. I pulled together an initial list of more than 15 hoodies that caught my eye over the past few months, and then, after doing research, whittled that down to a handful of my favorites.
Then, of course, I put them to the test. And I don't mean just strolling around town — I hit the trails, braved freezing temps and did my best to sweat through these items to see how well they functioned and moved with my body. Not only did I find a lot that I liked (there's a lot of diversity in this list), but I've also become a repeat customer for some of these brands.
Most of what I wore here was sized Large (U.S.). Depending on your fit preference, you'll want to look closely at the American-based brands vs. the European-based brands, as large measurements in the U.S. may be labeled an extra large in Europe. I'm 6-foot-2 and 180 pounds, if that helps, especially when you see the photos below.
After many weeks (and, in some cases, months) trying this gear out, here are seven great hoodies from brands that you may not be familiar with:


Elevenate's Montee Hood
Great Weight-to-Warmth
Wear essentials: The first time I donned Elevenate's Montee Hood, my sportwatch told me that it was 29 degrees Fahrenheit on the wooded trail I was about to run. My icy exhale blended perfectly with the fog that was lifting off the mountains that morning. For nearly five miles, up and down the tight trails, the Montee Hood proved to be an incredibly comfortable piece of clothing. The interior of the hoodie has what I would describe as a beaded or grid fabric pattern that appears to trap pockets of air close to the body — which kept me wonderfully warm without bogging me down with a lot of weight. It also allowed the Montee Hood to move and flex easily with each stride, and it was highly breathable.
I zipped up tight amid the chill, and the hoodie has a sheath to keep the zipper from rubbing my neck and a nice full-length liner so I didn't feel the zipper on my body. The elastic around the hood itself was great for keeping out the breeze, both before and after my run was over. While most performance-type hoodies like this one — which are made for hiking, skiing, running, etc. — have thumb holes on them, the specific design here (where the thumb slit ran perpendicular to my arm) and the little bit of extra fabric (padding) made these the absolute most comfortable thumb holes I've ever used.
The functionality, the durability of the seams and other construction and the fast-drying features of the Montree Hood made this my pick for a grueling cold-weather 10K trail race I ran (seen in the main pic above) — lots of wind and lots of hills made it one to remember. And I was grateful for how comfortable this hoodie kept me. If this post had an Editor's Pick hoodie, it would be this one.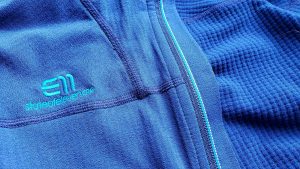 Vitals:
Pontetorto Technostretch, Bluesign-certified fabric that's 89% polyester and 11% elastane
Flat lock seams
Full-length zipper
Welded inner placket in brushed tricot
Two zippered hand pockets
Thumbholes at end of sleeves
Listed price: $190
Elevenate's story: Founded in Åre, Sweden, in 2010, Elevenate is shaped by the culture of a modern mountain resort. Here, designer and competitive freeskier Sara Rönngren and UIAGM mountain guide Jimmy Odén realised their vision of high-quality apparel that they wanted to wear in and around the mountains. Well-tailored, long-lasting garments that let you move freely, in any conditions — and you'll look great along the way. Elevenate has grown to include a whole range of performance and casual wear suitable for the mountain and the valley, or anywhere in between. Garments that let you ski, run, bike, climb and breathe — or just enjoy relaxing by a quiet river.
Visit Elevenate online here.
---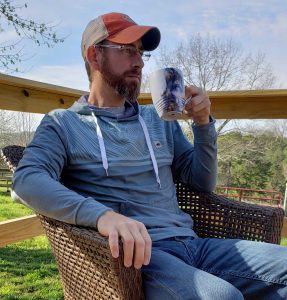 Belong Designs' Woodland Hoodie
From Trail to Town
Wear essentials: There is a noticeable "cool factor" when seeing and feeling the Woodland Hoodie from Belong Designs — the softness and drape of the material and the contour-line design on the front helped me settle in to the mountain lifestyle mentality. Discovering this hoodie late last year, from a brand I had never heard of before, was the inspiration for doing this entire article. Belong Designs has been able to take me from trail to town with style and ease unlike any other.
Belong's unique feel is captured by a tri-blend material they call VersaTrek, which has been developed, created, and processed to combine a variety of characteristics. VersaTrek uses polyester, rayon and spandex, and the result is a smooth, breathable, almost silky feel inside and out. It works with my body to remain comfortable as temperatures fluctuate or as I go from outdoors to indoors, and the double layering on the hood helps to keep the stiff gusts of wind from sneaking past my collar. The material is also particularly easy to clean, with most dirt and food requiring little more than a wiping with a damp cloth to clean. And, for those times it does need to hit the washing machine and dryer, the material is wrinkle-resistant, making for easy handling.
The Woodland Hoodie is lightweight but has such versatile capabilities that I've found myself reaching for it more often than not. The main front pocket, which is indicative of the classic hoodie style, has zippers on each end to help keep everything you're carrying secure (and with you at the end of your adventure). This hoodie is crucial for anyone who strives to blend both performance and lifestyle in their activewear.
Vitals:
VersaTek Material
Sublimated logos and graphics
Lightweight and breathable
Soil resistant
Silk pinch labels
60% polyester, 35% rayon, 5% spandex
Listed price: $68
Belong Design's story: Belong was born out of the Rocky Mountains and built for modern day adventurers. Offering a variety of clothing and accessories for both men and women, the company's products feature premium performance fabrics, durable but soft sports apparel, and innovative designs. Whether you're training for a marathon, working on your latest passion project, or grabbing a cup of coffee with a friend, Belong apparel keeps you comfortable in any situation. The creators found where they Belong by making choices to follow their passions every day and live in the moment.
Visit Belong Design online here.
---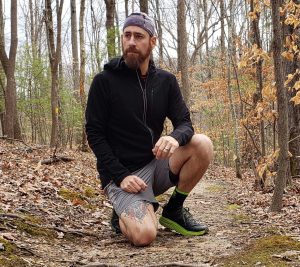 Icebreaker's Quantum Long Sleeve Zip Hood
Great All-Around Performance
Wear essentials: If there's any item on this list that checks basically every box I can think of for a hoodie, Icebreaker's Quantum Long Sleeve Zip Hood does just that. The all-around performance capabilities of this — from its ability to resist odors, keep my body temperature at a comfortable level during activity and shed light debris and water off of me — has made this the hoodie I reach for more on a regular basis than any other. The Merino blend behind the Quantum's construction has proven itself repeatedly to be comfortable and durable.
This hoodie came with me on a handful of hikes and runs, but I was happiest to have it when I was deployed with my volunteer wilderness search and rescue team on a mission for a missing man. We were working in a changing environment, one with lots of large hills, woods and roads and a chilly a.m. start followed by a downright pleasant cool afternoon. And because of the natural fibers in the Quantum, I barely noticed all of those shifts around me and was able to stay focused on the task at hand.
Throughout this hoodie, the durability of the construction really stands out. From the sturdy seams and the thick zippers (both the main one and the ones for the pockets) to the liner inside the hood and the breathable underarm mesh, nothing about this build feels cheap. There's no technical adventure that the Quantum would feel out of place at.
The Quantum is also nicely outfitted with comfortable thumb holes and a zippered breast pocket that I've found useful for stashing a map and compass for easy access.
But for all the product-specific perks the Quantum has, one more thing I loved from this brand was the online Fit Finder sizing guide. To help you pick the perfect sized garment, it does way more than just show you a basic measurement chart — Icebreaker asks you your height and weight, belly and chest shape, age (because of how age often impacts weight distribution) and fit preference. The result is a percentage, based on other buyers' feedback, as to which size is ideal for you. As an example, mine came back 81% large and 19% medium, and the final product I received (a large) was spot on. I've never been more confident picking out and sizing an item online.
Vitals:
CRA content for stretch and mobility
Fitted hood for warmth and protection
Reverse coil center front zip
Offset shoulder seams prevent pack rub
Zippered hand pockets
Drop tail hem for added coverage
Listed price: $225
Icebreaker's story: Driven by the belief that nature has the solutions, Icebreaker provides natural performance alternatives to synthetic based apparel to create a healthier more sustainable future for our species and the planet. Sustainability is built into this company's values and business model, not just into its products.
Visit Icebreaker online here.
---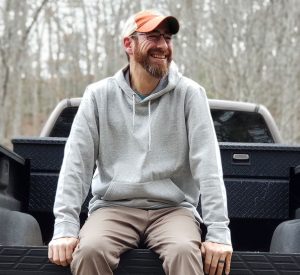 MuskOx's American Hoodie
Stunning Simplicity
Wear essentials: I still remember the looks I got from other members of my search and rescue team as I emerged from my hammock in 27-degree weather, snow around the campground, and MuskOx's American Hoodie on my torso, with the hood up and cinched tightly around my face. I needed it. Simple as that, and MuskOx delivered on that sub-freezing March evening. It was probably a little crazy to trust this garment and go all-in amid such cold, but I was happy that I chose it.
The American Hoodie is wonderfully soft, both inside and out, which is something that doesn't necessarily translate when you look at it in photos. The description on MuskOx's site bears this out, saying it's made with "heavy gauge terry with an ultra-soft brushed interior." That's accurate. The design is simple (call it "classic," if you will), but the delivery is exquisite. I chose it for my camping outing because it was one of the heavier hoodies I was testing, and being able to put it through these paces was going to tell me a lot.
I was two days in wearing this hoodie before I discovered the double-zipper pocket hidden inside the main kangaroo pouch. That is a clever addition that upped the value of this hoodie big time. For just about any real outdoor adventure, a feature like that is a must-have in terms of performance and quality.
Vitals:
Brushed back terry that's 88% polyester and 12% cotton
Jersey-lined hood
Locker loop
Side seam slit with custom orange bar tack
Double pouch pocket with hidden zipper interior
MuskOk printed patch
Listed price: $64
MuskOx's story: MuskOx was founded to harness the spirit of rugged adventure and bring a little piece of nature into your everyday life. We believe in the power of the wilderness — the warm sun on your back in an open meadow, the biting cold that burns but makes you feel alive, the sheer joy felt from jumping off a giant boulder into a mountain lake.
Visit MuskOx online here.
---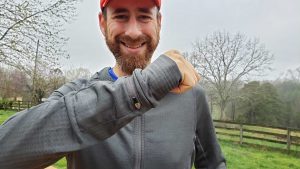 Beyond Celeris Pullover
Feel the Wicking Work
Wear essentials: More than any other hoodie on this list, Beyond's Celeris Pullover is going to have that wicking-material feel that you've probably come to know and expect over the past couple of decades from performance wear. It breathes amazing well, with a light and move-with-you polyester/spandex blend, and will help reduce how much you sweat. I wore this half-zip hoodie both during a short run and on a hike, and it nicely fended off the day's temperature fluctuations, keeping me comfortable during the duration. Beyond's site says the Celeris is ideal for temps below 45 degrees Fahrenheit next to your skin or over a baselayer. I wore it each time over a performance T-shirt.
I liked the lighter-weight fabric on the sides and underarms — it did wonders to facilitate airflow, and vaguely similar to another hoodie mentioned on this list, the Celeris has a textured interior structure that keeps the move of the hoodie dynamic, while also creating air pockets to protect from some environmental factors. Uniquely positioned was a small zippered pocket nestled near the end of the right sleeve, and it had thumbholes for those chillier moments out in the woods.
All of this said, I'll admit that I didn't use this hoodie to its fullest potential. Beyond's product lines are created as layering systems, intended to complement and build off of one another. The Celeris is the second layer of the Kyros System, meaning it pairs particularly well with active insulation and softshells to enhance performance.
The Celeris is available in three colors: navy, black, and gray, and I especially liked that I was able to get it in long, as I have a particularly long torso, which makes the fit of some shirts and hoodies a little awkward. It's also semi-tapered, which aids the performance feel it offers.
Vitals:
Body Material: 7.9 oz. Verso Weave 94% polyester/6% spandex
Weight: 11.9 ounce
Breathable: Yes
Moisture Wicking: Yes
Pocket: Right-wrist zip pocket
Articulated Elbow: Yes
Cuff: Thumbhole cuffs
Listed price: $80
Beyond's story: Beyond was created out of the need for survival clothing systems engineered specifically with the mission in mind. We build clothing systems, training for those systems, and future-use concepts that drive the way we think about human exposure to all environments. Fusing technology, field experience and training into our products allows for a capability that adapts to all environments for one purpose – "The Save."
Visit Beyond online here.
---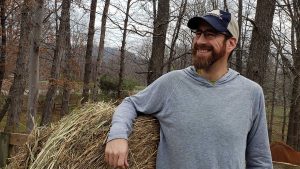 Duckworth's Vapor Hoody
Going With the Flow
Wear essentials: I often run hot — chalk it up to growing up in a colder climate and today spending most of my days at higher elevations. So bulk is often last thing I need on my body, especially when I'm transitioning from the outdoors to being indoors. The Vapor Hoody by Duckworth has this wonderfully light and flowy feel to it that makes it a highly versatile, all-season garment. In fact, I'm wearing it now as I sit inside typing up this article, after spending almost 30 minutes outside playing with the dogs.
That's part of the beauty, too, about the Vapor Hoody: There's a summery feel to it, and the anti-microbial Montana-sourced wool it's made with helps any odors simply melt away. It's something I can't tell you how much I appreciate. I can wear this hoodie multiple times without having to worry about washing it, even after doing something strenuous. I've been told that one of Duckworth's execs wears this fabric every day as he bikes into work, showing off its fast-wicking and true outside-to-office capabilities.
Because of how lightweight it is, the Vapor Hoody does well in warmer conditions where I wanted to keep the sun from beating down on me too much. It stretches and moves with my body, and that's achieved without adding lycra to the material (this is Montana wool we're talking about, with a bit of polyester and cellulose blended in). As the company says, this is the one hoodie that's ideal for trans-habitation from the city to the wild.
I love Duckworth's mission of supply-chain responsibility, too, and the pride the company takes in its connection to the Helle Rambouillet ranch in Dillon, Montana, where every fleece is graded and selected for its end use. The work being done from sheep to shelf is certainly a bit of science coupled with art.
Vitals:
Wool is grown in Montana
100% made in USA
Reduced hooded style adds the extra protection from wind with absolutely no bulk
Easy to pack and train in when on the go.
Listed price: $110
Duckworth's story: Duckworth is a Montana source-verified wool company that uses 100% Helle Rambouillet Merino wool, processed and built 100% in the USA. Duckworth makes its own goods from its own Helle Rambouillet Merino-we do not source it. This is increasingly important as wool now travels farther than ever before it meets your body. Duckworth wool fibers travel from Montana to the Carolinas (once a world powerhouse for textiles) for spinning, knitting and sewing to strict standards, creating an impeccable final product. At Duckworth, knowing and using what's in our own backyard is what really counts. Resurrecting the lost art and craft of American wool is our objective. #SheeptoShelf
Visit Duckworth online here.
---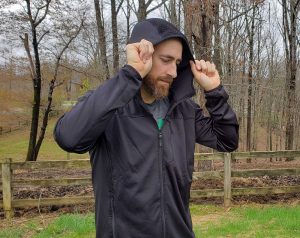 Helly Hansen Vertex Hoodie
Primed for Performance
Wear essentials: There was no questioning Helly Hansen's focus on performance from the moment I laid eyes on the Vertex Hoodie. A honeycomb fabric structure, coupled with mesh pockets, spoke to how breathable this hoodie was. It's one of the lighter such pieces that Helly has in stock, and if you hold the hoodie up to the light, you can see how thin the material is. And, to be clear, this isn't a cheap or manufacturing-shortcut kind of thin — the weave of the polyester/elastane blend and the strength of the seams were nothing short of high-quality and spoke to a garment that would long be durable.
I expect that this will be an ideal hoodie either to layer under a softshell or to use as a top layer on chilly spring or summer mornings, when the cool air gives way to the heat a few hours after sunrise. The first time I wore the Vertex, the humidity outside was almost suffocating, and I was being taunted by a light drizzle on my six-mile run. The Vertex is suited for high-intensity activities, and with its ability to function well while camping, mountaineering, backcountry skiing, or trekking, among a host of other sports, there was little doubt about how it would suit me.
I liked that the honeycomb styling was built around the hood itself, which helped give it a design element that went beyond a basic black hoodie. The hood also fit more snugly than probably any other hoodie on this list, which would be ideal for keeping a wearer protected during colder- or windier-than-normal conditions. The Vertex also has a perfect amount of stretch to it, making it move easily with the actions of my body but also not leaving excess bulk anywhere.
Vitals:
Snugfit hood
Chest pocket
Flatlock stitching for low bulk
Thumb holes
Quick-dry honeycomb structure
Listed price: $110
Helly Hansen's story: From its home in Norway, Helly Hansen has been making professional grade gear to help people stay and feel alive for more than 140 years. It all started in 1877 when sea captain Helly Juell Hansen found a better way to stay protected from the harsh Norwegian elements. Soon thereafter, Captain Hansen and his wife, Margrethe, launched a business producing waterproof oilskin jackets, trousers, sou'westers and tarpaulins made from coarse linen soaked in linseed oil — and the legend was born.
Visit Helly Hansen online here.
---
MAKING MY PICKS
If you spend any time playing in the mountains or around the beaches, having a great performance hoodie to throw on is often a vital part of a fun and comfortable experience. So it's not unheard of to catch oneself asking,"Who makes the best hoodie?" We want to buy the best, even if it costs us a little more. However, choosing the "best" hoodie isn't really a cut-and-dried endeavor. You have to think about it more along the lines of the best hoodie for your given situation. If it's cold, you're going to want something that emphasizes warmth. If you're boating, you'll look for something that can repel water and be flexible. If you're running, breathability it key.
Your local outfitter is certainly a great place to shop for hoodies and other performance wear. But what I found is that there are lots of brands that offer premium products, but you can only find them online (if your Instagram feed is anything like mine, you see the ads from these brands often). And if you dismiss these lesser-recognized brands because they're not featured in most hiking stores, you're doing yourself a disservice. I loved getting my hands on these and zeroing in on what really stood out.
Some of the key things I looked for:
Construction
The last thing I want is a hoodie that's going to rip or fail while I'm on a trail. So solid seam construction and sturdy zippers told me a lot about how durable a garment was. And, of course, it had to fit. I liked the brands that had "long" options to their sizes, and when I hike or run, I move my arms a lot, so I feel a great hoodie will flex with each of my body's twists and turns. I'm a bit of a minimalist and tend to dismiss hoodies (or any clothing for that matter) that are built with too much bulk or with fabric that collects or hangs awkwardly. Other aspects, like full-zip, half-zip or no zipper are simply personal preference, and the list above has something for everyone.
Material
I spend a lot of time in the woods, including as part of a wilderness search and rescue team, and the oft-repeated phrase "cotton kills" holds true for those of us who are outside. For an adventurer or traveler, it's unlikely that you're going to be drawn to cotton anything — rather wool, polyester and other blends are going to be your go-to material.
Warmth
I don't believe that every hoodie needs bulk to be warm, and I am drawn to items that are built to trap warm air without needing a ton of fabric to do so. A good warmth-to-weight ratio stands for a lot.
Breathability
I'm a runner, spending a few hours each week on the roadways or trails, so having a hoodie that includes vents and is made with functional wicking abilities are musts — anything else is a deal-breaker. No matter what kind of activity you're doing, you're going to sweat, and you'll be thankful for those vented underarms or breathable torso fabric.
Flair
This is sort of that unquantifiable "wow" factor of a hoodie — maybe it's the way the hood itself fits around the head, maybe it's the placement of a pocket, or the feel of the interior. That's the reason why reviews like this are important — you can't always understand the wow factor just from looking at photos.
We hope that this list helps you to find the "right hoodie" more than just defaulting to the "best hoodie."
---
Editor's note: This article is not sponsored content, and all reviews were done at the discretion of the writer and are independent of input from the brands featured here. If you have any questions or want more information about the hoodies listed above, please email

[email protected]

. We are committed to finding, researching, and recommending the best products. We earn commissions from purchases you make using the retail links in our product reviews. Learn more about how this works.
---
Ryan Tipps is Managing Editor for ActionHub and has experience in a variety of digital and print media. Ryan lives along the Blue Ridge Mountains, is an avid hiker, backpacker and runner and has been a part of the wilderness search and rescue community since 2005.
Elevenate race photo by Jay Proffitt Creative Media; all other images by Ryan Tipps