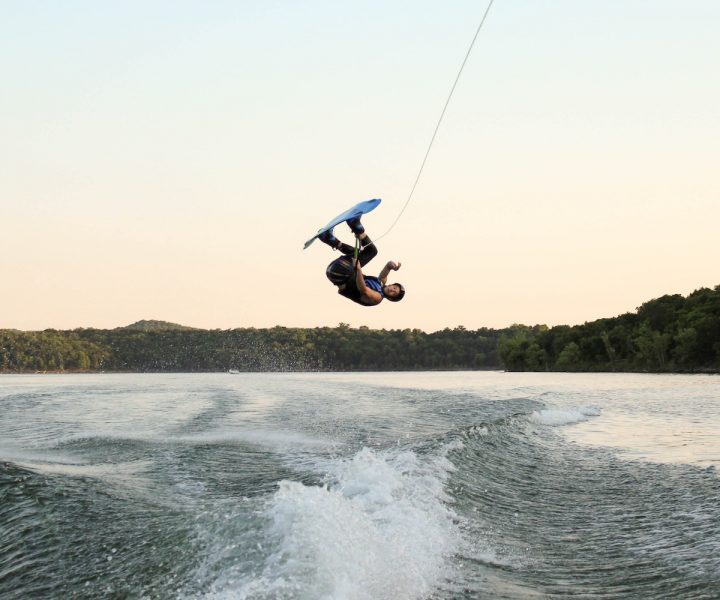 Interested in wakeboarding, but not quite sure what gear you need? While there is plenty of kit out there to get to grips with, there are a few essentials you definitely need to familiarize yourself with. 
This quick guide will give you a better idea of the key pieces you need when heading out.  
Wakeboard and bindings
Obviously, you're going to need a wakeboard. If you're new to the sport, you're best going for a double-ended board with a fin. These have upturned lips at both ends, so they're more stable than other types of boards. The added stability is great for beginners, allowing them to progress faster.  
Getting the right wakeboard size is also important, and one of the biggest factors that will determine this is your weight, rather than your height. For beginners, however, you should lean towards the bigger board, as the larger surface area will make it easier to get up. Once you're more experience, you can downsize, which will make it easier to perform tricks.   
The bindings are the bits that attach you to the board and often look a bit like snowboard boots. There are a few different types of bindings to choose from, including the high back boot, adjustable boot, and sandal or bungy. Beginners can opt for a sandal pair, which is also a good choice if you plan on sharing them.  
When buying bindings, be sure to try them on; you need to make sure they are snug, but not too tight. Check out our post on selecting the right wakeboard bindings to help you make a more informed decision.  
Buoyancy aid
Let's face it; if you're going to go wakeboarding, you need to be prepared to fall into the water. This is especially true for beginners. When you do fall in, you'll want to be wearing a buoyancy aid to help keep you afloat. 
Nylon vests are the more affordable option and tend to last longer as well. However, they're not as comfortable as neoprene vests. You may also want to consider an impact vest if you're just starting out, as these will help absorb the shock when you hit the water. 
Wetsuit
These are pretty much a staple for most water sports, and the kind you need will really depend on the temperature of the water. If you're expecting cold waters, then you're going to need a thicker wetsuit that fully covers your arms and legs.  
Helmet
You may not spot everyone wearing a helmet, but if you want to be safe (and you should!) then be sure to helmet up. You will need one that is specially designed for wakeboarding, as these are made to help prevent water streaming down your face. 
When you're first starting out, don't worry too much about buying all the latest kit, especially if you're not yet sure whether or not you'll be able to wakeboard all the time, or even want to!  
You can hire out most gear until you figure out if you really want to commit to this sport. It could end up saving you a great deal of money, or at least give you the chance to try out some gear before you buy.