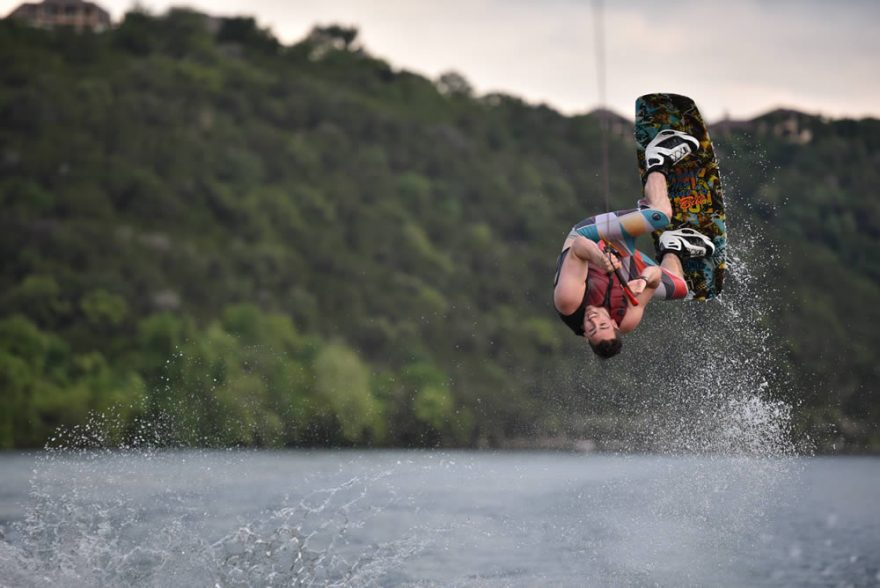 Whether you're a beginner or a seasoned pro, comfort is one of the most important factors to ensure you make the most out of your time in the water when wakeboarding. Selecting the right bindings will enhance your comfort and safety, allowing you to concentrate on showing off your skills.
Your wakeboard bindings or boots will keep your feet firmly strapped to your board to allow a greater level of stability and control when you take to the water. If you are a regular at the sport, it is recommended that you invest in a pair of bindings that suit you before you hit the water.
Open or closed toe
When buying wakeboard bindings, you can choose between open or closed toe boots. While the newer, close toe versions are often said to use more advanced technology, there is little difference between the two. The majority of brands now offer both open and closed versions of the different styles of bindings that they have in stock.
Closed toe bindings are relatively new to the market and provide more warmth, which may be beneficial in the colder months. It can also be easier to find the correct fit for your foot and the type of boarding you do, as closed toe bindings offer more specific sizing.
Open toe bindings can allow the boot to mold to your foot more than their counterparts, which will improve performance when you're out on your boards. You may find that open toe bindings can also be less expensive than closed toe boots, which is particularly useful for beginners starting to build up their kit.
Sizing
It is important that whatever type of wakeboard bindings you choose are the correct fit for your foot. If you are unsure of the fit that you need, enquire at your local watersports store.
Take the time to try on a few different styles before making your final purchase: loosen all of the straps and velcro fastenings before sliding your foot into the boot. The bindings should feel a little tight across your ankle at this point. Tighten the straps and stand up in the position you take up during wakeboarding – this will involve pushing your weight into the boot, with your knees bent.
If the fit is correct, your heel should be set at the back of the boot, while your toes should sit close to the front. If your toes are pressed too tightly to the front of the bindings or your foot slips inside the boot, you need to try a different size.
Bindings with removable liners can be useful if you struggle to get in and out of your boots.These will make it easier to put on and remove if you are frequently in the water. They also have a more durable sole and will, therefore, last longer.
Flex
The flex refers to how sturdy or flexible your wakeboard bindings are.
Bindings with a lower flex will be softer and more flexible, which is recommended for beginners.
Those with a high flex rating will be stiffer and more sturdy. This provides added ankle support and a high level of board control, allowing wakeboarders to perform a more complex move and travel at a higher speed. Wakeboarders with more experience may eventually wish to invest in a pair of bindings with a higher flex rating.
The flex is measured on a scale of one to five: one indicates a low, soft flex, while a 5 indicates a high, sturdy flex.
Closings
There are three main types of closings available for wakeboard bindings: laces, velcro or ratchets.
While laces can help you to achieve the correct level of security and tighten your bindings to suit you, they can often be time-consuming to get in and out of during your session.
Velcro closings are the easiest and quickest to fasten and take off in a limited amount of time, however, they do not offer as much support or security as other types of closures.
With a ratchet closing, the bindings and the boot are separate, much like those used in snowboarding. These provide a high level of stability and security, as well as being relatively easy to get in and out of when heading into the water.