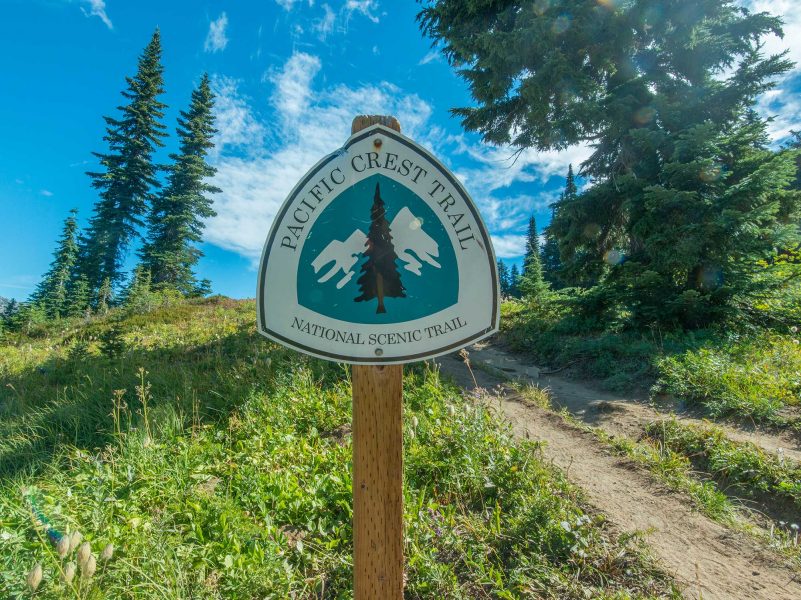 The Pacific Crest Trail starts near Campo, California, and ends on the U.S. border at Manning Provincial Park in British Columbia
---
Compared to some other trails in the U.S., the Pacific Crest Trail could be considered relatively young — it was only completed in 1993. However, its history dates back much further than that, with the official designation of the Pacific Crest National Scenic Trail having taken place in 1968. The Pacific Crest Trail stretches 2,653 miles in the western U.S., and reaches its highest point at Forester Pass at 13,153 feet above sea level.
Its route, stretching through the Cascade and Sierra Nevada mountain ranges, offers stunning views of the states along the Pacific Coast and does a nice job not becoming too entwined with civilization.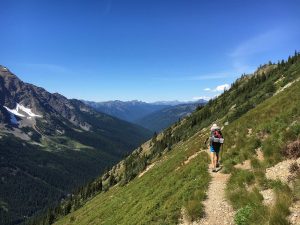 Here are 8 Pacific Crest Trail facts that every die-hard hiker should know:
The Pacific Crest Trail is the third-longest National Scenic Trail in the United States and comprises one piece of the famous Triple Crown of Hiking — the other two trails being the Continental Divide Trail and the Appalachian Trail.
Clinton C. Clarke is considered to be the "father" of the Pacific Crest Trail because of his efforts organizing the Pacific Crest Trail System Conference in 1932. However, six years earlier, Catherine Montgomery was the one who proposed the idea of this trail. Their goal was to create a trail that stretched near the West Coast from Mexico all the way up to Canada. At the time, Clarke was hoping to link his vision for the PCT trail with other well-established trails in the area.
The Pacific Crest Trail begins at the southern border of California and connects into Oregon and then Washington state (here's the whole National Geographic map of it). Though it passes through only three states, it includes 25 national forests, seven national parks, five state parks and four national monuments. Of the trail's more than 2,600 miles, 1,720 are in California.
While tens of thousands of people hike portions of the trail each year, it is estimated that only 700 to 800 people aim to do a thru-hike, with roughly 60 percent of them completing the journey. About 90 percent of Pacific Crest Trail thru-hikers go northbound, getting started in late April or early May and covering about 20 miles a day. Overall, the trip usually takes four to six months.

In a time of 52 days, 8 hours and 25 minutes, Karel Sabbe of Belgium broke the speed record on the Pacific Crest Trail. He completed the feat on Aug. 14, 2016, and had logistical support along the way. Just a little over two years later, he would set the speed record for the Appalachian Trail, too.
During typical years, permits are required to hike long stretches of the trail or to stay overnight in some areas. For example, if you plan on hiking or horseback riding 500 or more continuous miles along the PCT in a single trip, the Pacific Crest Trail Association can issue an interagency PCT Long-distance Permit. Even for shorter trips, if you're going to be somewhere overnight, it's possible you'll need a permit. Not matter what, be sure to have maps, a compass and a GPS device on you!
One of the best documentaries about the Pacific Crest Trail is Only the Essential, a video project that was shot in the summer of 2013 by Casey Gannon and Colin Arisman, who thru-hiked the trail over the course of five months. It was selected for inclusion at several film festivals in 2015 and won an award at the Maine Outdoor Film Festival.
The Pacific Crest Trail Association calls attention to a common mistake that's made when people talk about this famed trail: it's Pacific Crest, not Pacific Coast. Thankfully, a Google search for "pacific coast" won't yield incorrect results — at least not very high up. If you find yourself forgetting which is right, you can always simply fall back on using "PCT."
Feature image by Modern Meta Photography, Shutterstock; secondary images by Andrew Schigelone and Reinhardt and Co., Shutterstock
We are committed to finding, researching, and recommending the best products. We earn commissions from purchases you make using the retail links in our product reviews. Learn more about how this works.