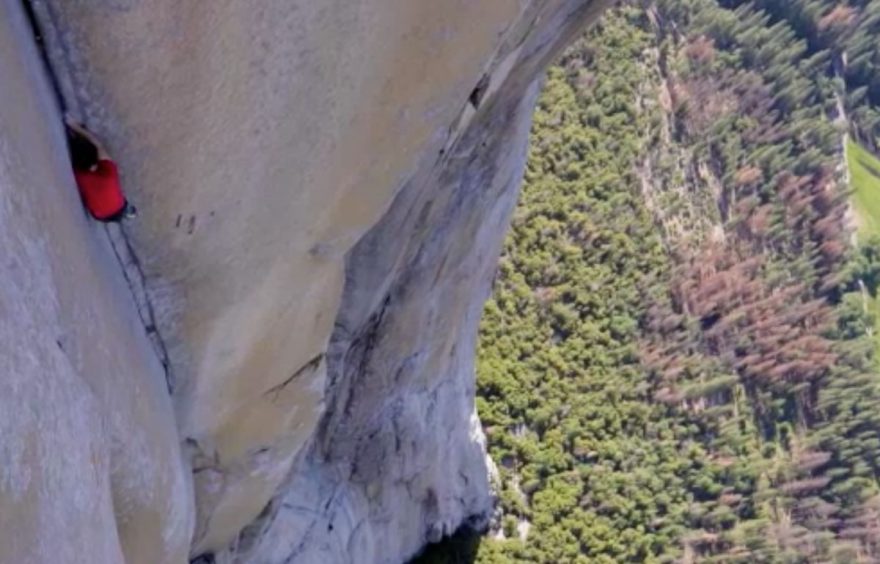 Alex Honnold has taken climbing, more specifically free solo climbing, to dizzying new heights and the first small piece of footage from that special climb has been released.
The video is only around 30 seconds long, but it gives us a scary glimpse of the kind of route Honnold navigated for four hours with no safety equipment. Watching the clip, there's no doubt that many of us will feel more fear than Honnold felt during his entire climb. That's one of the many reasons he was able to complete such a feat. Had fear crossed his mind, he would have begun to lose the ability to think logically and analytically for such a technical climb.
The National Geographic is set to produce a documentary from the footage the captured of Alex's climb. We're sure that it will be as petrifying as it will be mesmerizing.