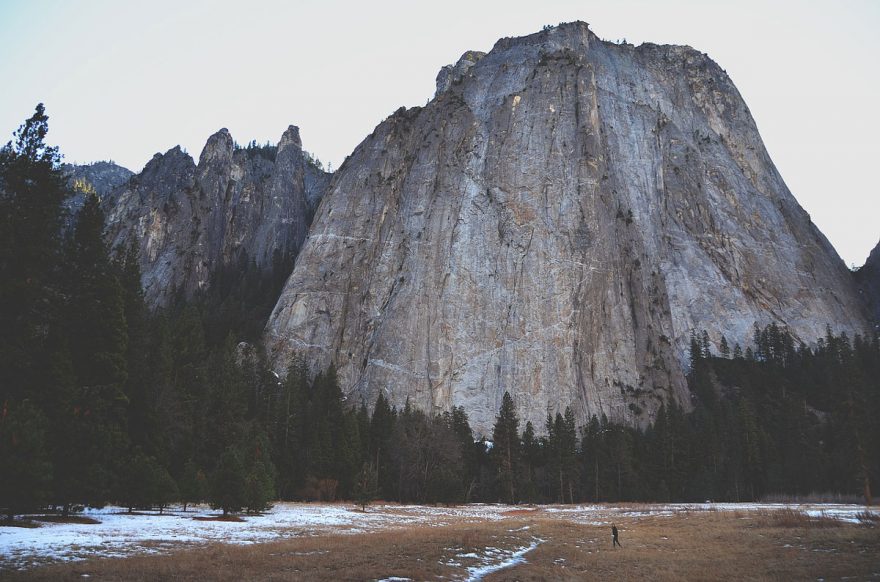 Known as Alex "No Big Deal" Honnold, he has just become the contrary. The near 4-hour free solo climb, which was completed on Saturday, has made Honnold the biggest deal in climbing. As if he wasn't already…
In case you've missed the news over the past few days, Alex Honnold became the first person to free solo the 3,000-foot monster, El Capitan, Yosemite. 'Free solo' meaning he did so without using any safety gear whatsoever. That's right, no ropes, no harnesses, and no helmets. Many are calling this one of, if not the, greatest feat in rock climbing history.
Of course, this is taking the news by storm and media sites beyond the outdoors and climbing scope are covering the remarkable story. As the story becomes more widespread, it is important to recognize and remember that his achievement is more than just a cheap thrill and adrenaline rush. In order to achieve this, there has to have been a lifetime of preparation.
A Bit of Background
Honnold began climbing seriously around the age of 11. After dropping out of an engineering degree at age 19, he went all-in on the sport and devoted everything to it. Speed climbing is what Honnold is known for and he holds some pretty impressive records, many of which are in the Yosemite area.
As well as being incredibly talented, Honnold keeps his head down and works hard. He's recognized for being extremely humble, which is manifested through the way he chooses to live his life; in a van chasing adventures.
For Honnold, free solo climbs aren't a way to cheat death and in many ways, he views his climbs as 'safe', always sticking with what he is capable of doing. It's just that his capabilities are far beyond what most people could even imagine, never mind achieve.
The Climb
A free solo of El Capitan in its entirety had been on Honnold's radar for years, having completed many parts of it already. Aside from a lifetime of practice, it was a year of preparation, testing out different routes, and only a small circle of his friend's knowing about the plan. In fact, in November just last year, Honnold made a stab at the climb but backed out when he didn't feel right about it.
On Saturday, Alex began the climb at precisely 5:32 am and at 9:28 am, just 3 hours 56 minutes later, he had completed it. Filmmakers accompanied him for the climb to capture the event and will turn it into a documentary for the National Geographic.
To be able to complete a climb like this, there is no doubt that you need to have a natural talent and put in the physical hours of training on top of that. However, there is an additional layer and that is the ability to control your fear. Free solo climbing is undeniably technical and you need to be able to think logically and analytically. It doesn't matter how physically capable you are, as soon as you let your emotions take charge, you've had it.
Honnold's ability to control his fear is a culmination of practice, planning, and just sheer natural talent. It's so impressive that neuroscientists have even put him through tests to see if his brain handles fear differently to most.
Parting Thoughts
Alex's thoughts after the climb? "Honestly even now I feel like I could go do another lap right now. I feel so amped," he stated in an interview with the National Geographic.
"It's been a strategy the whole time I've worked on El Cap is to look past it, so that it's not just all this one moment. To think about what's beyond, what other stuff I'm excited about. So this just feels like a semi-normal day."
It's safe to say that no matter how high Alex climbs, his feet will remain firmly planted on the ground, forever humble about his achievements. Read the full Nat Geo coverage of the climb here.