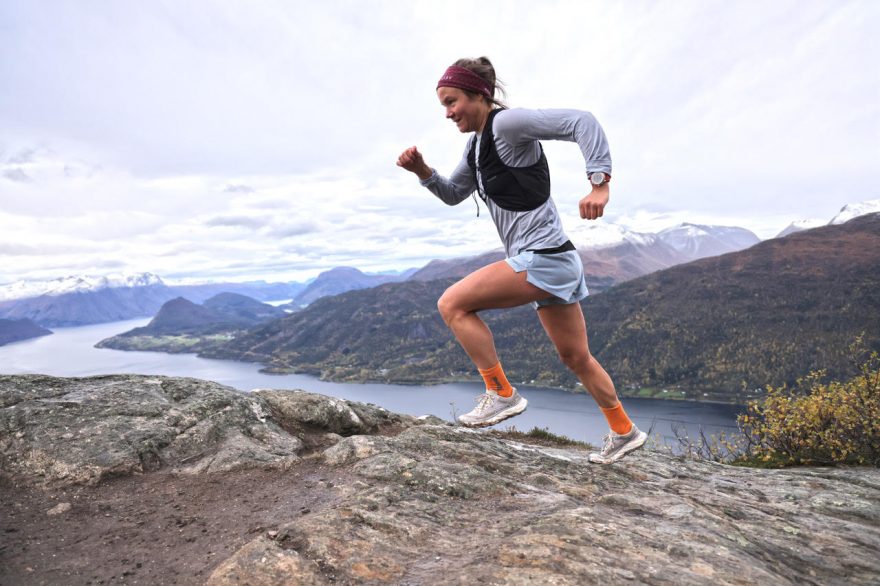 We all fall victim to shiny object syndrome sometimes. It's not our fault — blame psychological marketing. Experts spend their entire working lives figuring out the best ways to subconsciously implant the next must-have product into our minds. I try not to think too deeply about it as I once again hit "add to cart."
But in this case, I'm not even mad. I welcome the marketing mind games that led me to the new COROS Apex 2. This latest release from the brand that turned the GPS sports watch world on its head just a couple of years ago has stolen my heart. Let's be honest: I spend more time fiddling with this thing on my wrist than I do talking to my significant other. I've been testing a loaner model from COROS, but you'd better believe that I'm buying it off of them when the clock strikes midnight. I'm too attached now.
But enough romanticizing. Let's get into the nitty-gritty. I'm going to review the many strengths and few weaknesses of the COROS Apex 2 and hopefully help you to decide for yourself if it's worth the upgrade from the original COROS Apex (released in 2018) or from another watch you may own.
Why COROS?
There are three main factors that originally turned me on to COROS. First, the mind-bogglingly long battery life. As I continued to push distance on the trail and time on the rock, I needed something that could keep up with my Energizer-bunny personality. I appreciated that I could climb for two days straight, run a 50 miler through the mountains, and monitor all my daily life habits in between on a single charge. (And no, that's not an exaggeration.)
Second, the size. The Suunto watch that I used to wear took up some serious real estate. The Apex, on the other hand, managed to pack even more features into a much smaller package. I may love to leave the boys in the dust, but I'd rather knock them out with my superior athletic prowess — not the hulk on my wrist.
And third, the price. Writers don't make a lot of moolah. Neither do athletes. Combine the two and you get really good at pinching pennies. I needed the absolute best bang for my buck — and that was unquestionably COROS.
These three reasons were, and still are, what separated COROS from the rest of the GPS watch world. But that wasn't my concern when the Apex 2 came out last month. I'd already made the switch to COROS years ago and had no intention of looking back. I wanted to know if the second iteration was worth the upgrade.
Unkillable
Let's start with the same three factors that matter most to me. The battery life of the Apex 2 nearly doubles the capacity of the original. The specs boast an 80 percent increase for a total of 45 hours while running standard GPS (GPS + QZSS) and 30 hours while connected to all five satellite systems (GPS, GLONASS, Galileo, Beidou, QZSS).
For reference, mine was charged to 29 percent when I opened the box and I haven't plugged it in yet, just to see how long it could keep trucking. It's still sitting at 5 percent nearly a week later. That includes one 15 mile long run, two speed workouts, three easy runs, two 3.5-hour climbing sessions, one 6-hour ski day, a few walks, plus media notifications and daily sleep, step, heart rate, and environmental tracking. Color me impressed.
Small But Mighty
As for size, the Apex 2 is marginally larger than the OG. But we're talking less than a millimeter in all directions, and a mere tenth of an inch on the display size. Still plenty dainty for everyday wear and well worth the 10 percent increase in screen resolution.
One gripe many wearers have experienced with the first model had to do with pixelation on the screen. Personally, I don't mind sacrificing a little legibility for compactness, but in hindsight I do notice an improvement when I glance down at the screen mid-stride. The details stand out much more. The addition of a dedicated backlight button also helps with screen functionality.
The extra button takes away from the previous model's especially sleek body, but only slightly. The company has also swapped out the stainless steel bezel for a lighter titanium, and switched from silicone to nylon as the default band material to save a few more grams. Besides that, the external design looks pretty similar to the first's, as well as the internal UI. If it ain't broke …
Bang for Your Buck
Price-wise, you are looking at a $50+ increase compared to the original. But that makes sense given the abundance of new features that the first version couldn't provide due to hardware limitations.
Besides the change in battery life, the Apex 2 now offers:
Music storage and bluetooth headphone compatibility
Downloadable landscape and topo map navigation
Touchscreen map control
Optical pulse oximeter
Electrocardiogram sensor
Camera control
Altitude evaluation
Working temperature down to -4ºF
Heart Rate Variability (HRV) index
Find My Phone and Find My Watch tools
And five new sport modes: Whitewater, Speed Surfing, Windsurfing, Walking, and Indoor Climbing
Key Features
I'd honestly pay the difference just for a few of these. Living at altitude means that I do care a lot about how my body functions as the elevation climbs higher. I feel much safer getting regular updates on blood oxygen levels and heart rate variability. It's also not unusual for temps to drop below zero around here, and I'm usually too stubborn to opt for the treadmill.
I really appreciated the downloadable map feature, given my skill at getting equally lost on brand new trails and ones I've run a million times before. The maps come pre-downloaded on the Apex 2 Pro, given the larger storage size, but are very easy to download to the Apex 2. It took about three minutes to pull a GPX file from Strava and upload it to the app, and maybe another 10 seconds to sync it with the watch. Again, something I don't mind sacrificing for the sake of a smaller body size.
The music storage option is a nice bonus that I've never cared too much about in a watch because I almost always have my phone on hand for safety — but works well for short local runs.
Finally, climbing mode. One major complaint about COROS is the rather narrow selection of activities available for tracking. They're still missing a few mainstream ones; yoga, elliptical, and HIIT come to mind. But what COROS lacks in breadth they make up for in depth. Each of the modes they do offer includes significant accuracy and controllability of the details. And, COROS tailors its sport modes to a quirkier breed of athlete as opposed to your regular exerciser. I'd much rather be able to track my climbing pitches — down to the grade, time on the wall, number of attempts, and rate of success — than how long I spend in downward dog.
Some of these new features are now available as firmware updates on the original Apex Pro, but the base Apex no longer accommodates most upgrades. Lower working temperature, music capacity, electrocardiogram sensor, and HRV index are all unique to the second generation of either model. For this reason, upgrading to a second generation model is especially worth your while if you're coming from the original Apex.
Multiband, Shmultiband
Now for the not-so-stellar aspects (because nobody's perfect). While COROS chose to add multiband GNSS/GPS to the Apex 2 Pro, they opted out of doing so on the Apex 2. I understand why: The extra dose of accuracy that you get from multiband GPS capability should come at a premium, at least for now while the technology's still pretty fresh. It hasn't appeared on all of the newest sport watches (Suunto and Polar, for example, have no watches featuring multiband), so COROS isn't necessarily falling behind the times by not including it on the Apex 2.
Plus, the jury's still out on just how big of a difference multiband really makes. It seems to matter most in two scenarios: 1) when running through high buildings, tall canyons, or dense forest, and 2) when training for a very specific speed or distance goal. So if you find yourself in either of those camps often enough, spring for the Pro just to be safe.
In my training as a rock climber and ultra-distance trail runner, though, I don't care quite so much about hyper-specifics. The amount of time between making and missing the podium in these races usually comes down to minutes, not seconds. I also tend to spend more time running over exposed mountain passes than through thick trees. I'm happy enough with the Apex 2's ability to connect to five satellite systems at the same time in "All Systems On" mode, which neither the original Apex nor Apex Pro offered. Even then, I found that using this feature on the Apex 2 showed a difference of just .07 miles on one of my regular shakeout run routes compared to data from its predecessor on the same exact route. Not much — but enough to demonstrate a clear improvement in accuracy that will likely have an even bigger impact at longer distances.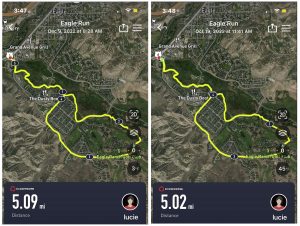 Other Minor Gripes
One bummer that you can't fix by picking the Pro model is the lack of turn-by-turn navigation. I definitely appreciate being able to view my route on the watch via downloaded map, and that it gives me a heads up when I've veered from that route, but I wish it would be a little more proactive. I'd rather soak in my surroundings than have to look down at my watch all the time for fear of missing a turn. Which I do. Often.
The music feature is also a little old-school. I don't remember the last time I messed with an mp3 file. But as I suggested earlier, I don't think that COROS really needs to home in on this aspect. The Apex 2 series targets adventure athletes in need of a watch to round out their high-performance system. Music streaming won't make or break it for these people.
I won't spend too long on my final gripe for the same reason. Lifestyle tracking — i.e. sleep, steps, stairs, calories, etc. — just doesn't seem to line up with reality. I know for a fact that I woke up at 2 a.m. one night to the sound of my cat knocking over a glass of water. According to COROS, though, I slept soundly the entire time. But once again, this is an athlete's performance watch and not a basic fitness tracker. Yes, quality sleep is important. But no watch from any brand measures stats like this very well because human nature is too nuanced. We're better off learning how to listen to our bodies directly. A watch can best help with that by providing personalized training data (like COROS' new Effort Pace metric) so that we can then make the best choices for ourselves and our recovery from all that hard work.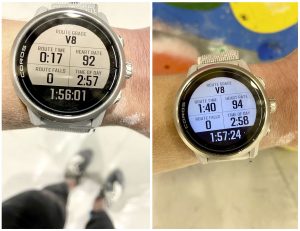 The Bottom Line
The Apex 2 is significantly more intuitive, encompassing, resilient and reliable than the previous model. It's still not going to please everyone. But that's not the goal. If you're an endurance or mountain athlete who cares about attention to detail without sweating too much of the small stuff, the Apex 2 sits right at the crossroads.
---
Lucie Hanes is an avid writer and adventurer on rock and trail with a passion for sharing her outdoor enthusiasms through journalism and mental strength consultation.