8 Best Freeze Dried Backpacking Meals
Don't settle for boring and bland; the best freeze dried backpacking meals these days offer so much more culinary enjoyment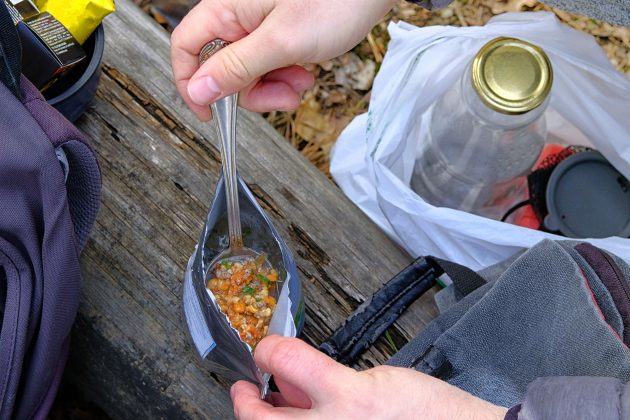 Everyone knows food simply tastes better in the backcountry. That's just science. However, you don't have to resign yourself to eating tasteless or flat-out cheap freeze dried backpacking meals.
On the contrary, backpacking meals have come a very, very long way in a relatively short period of time. Long gone are the unidentifiable globs of mashed potatoes and something pretending to be "beef chunks."
Today, the best freeze dried backpacking meals resemble something Grandma would make for Sunday supper. That's because "Grandma" likely did — many of the companies on this list are small family operations, born out of a desire for healthy but delicious backpacking food.
These healthy backpacking meals are tasty and generally require nothing more than water heated on your portable camp stove. But they also pack an essential nutritional punch, combining high fat and caloric density with low weight and little to no fillers.
The Best Freeze Dried Backpacking Meals
Perhaps you're an experienced thru-hiker or you hunt in the backcountry for several days at a time. Maybe you're preparing for your first multi-day backpacking trip. Regardless, these creative backpacking meals offer some serious "food for thought."
Tips for Backpacking Meal Ideas
Whether you've consumed more Mountain House stroganoff than you care to admit or you're brand-new to the world of freeze dried backpacking meals, there are some things you should know.
● Test out meals beforehand. If possible, try your healthy backpacking meals a few weeks before your trip. Aim for at least a few days before. Of course you want to know if the taste is up to par, but more importantly, you need to make sure the meal doesn't upset your digestive system. Trust us, you don't want to deal with that on the trail!
● BYOC. Bring your own condiments, including packets of hot sauce, mayo and spices in snack-sized Ziploc bags. They add practically no weight and make a world of difference in enhancing your backpacking meals.
● Consider repackaging meals. Most freeze dried backpacking meals come in bulky Mylar packaging. Although it's lightweight, it still takes up a substantial amount of valuable pack real estate. Use Ziploc bags if this is a concern.
● Bring an insulated bag. This acts like a mini oven, protecting your food as it rehydrates. Insulated bags are especially handy if it's windy or extremely cold on the trail.
---
Taryn Shorr is an avid outdoor enthusiast, frequent traveler, and wannabe photographer based in southern Arizona. She lives for the opportunity to explore The Great Outdoors, both at home and in new destinations, and firmly believes that nature is a form of both therapy and religion.
---
Feature image by Ga_Na, Shutterstock
We are committed to finding, researching, and recommending the best products. We earn commissions from purchases you make using the retail links in our product reviews. Learn more about how this works.