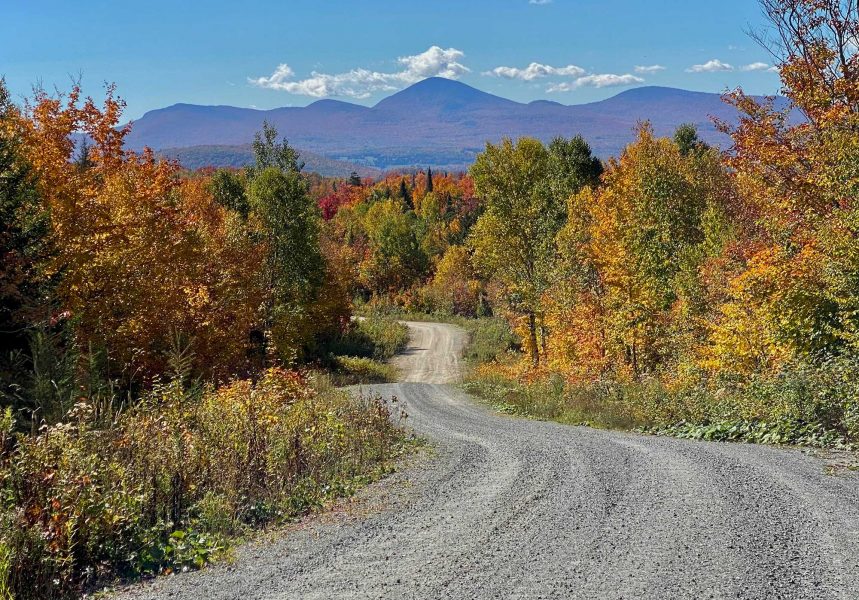 For many people, Vermont — nicknamed "The Green Mountain State" — is a year-round playground filled with endless outdoor activities all four seasons.
Many archeologists believe people have been living and exploring this land for more than 13,000 years. And there's no surprise as to why. You can see Vermont's forested green mountains, the main physiographic feature in the area, nearly everywhere you explore. Locals and vacationers alike are drawn to the scenic mountains and the photo-worthy New England villages speckled throughout the state.
Vermont's name comes from the French phrase vert mont, that actually means "green mountain." People in Vermont also produce the most maple syrup of any U.S. state, with roughly 500,000 gallons documented each year. Some people even joke that there are more dairy cows in Vermont than people, but according to recent statistics, the ratio is more like one cow to every 3.8 people.
In Vermont, you'll find more than 800 lakes and ponds — including picturesque mountain lakes — 55 State parks, two national parks, more than 25 ski resorts, 15 museums, and more than 4.5 million acres of forest, where hard-wood trees boast vibrant-colored leaves each autumn for everyone to enjoy. You'll also find six distinct geographical land regions in Vermont — the Northeast Highlands, the Vermont Valley, the Taconic Mountains, the Green Mountains (most famous), the Champlain Valley, and the Western New England Upland.
Whether you're into active sports like skiing, climbing, biking, kayaking, canoeing, or hiking, or you prefer more relaxed activities like short walks, scenic drives, outdoor photography, farm visits and museums, Vermont has something to offer everyone with endless outdoor things to do.
So many people describe Vermont as friendly, quaint, stunning, magical and charming. And all these things are accurate. Here are five outdoor things you can add to your itinerary if you're planning to visit Vermont.
1. Hike Mount Mansfield
If you're looking get some hiking in while visiting Vermont, then hiking Vermont's highest mountain, Mount Mansfield, is for you. With its sweeping views and more than two miles of ridge-top hiking above the tree line, you'll get to experience Vermont's rare arctic-alpine tundra like mountain cranberry and Alpine bilberry (a close relative of blueberries).
One popular trail is the Sunset Ridge Trail that's a one-way hiking distance of 3.3 miles with an elevation gain of 2,600 feet, taking you above the tree line with gorgeous views as you ascend the mountain.
A more extreme hiking trail is the Mount Mansfield Loop trail near Underhill, Vermont. On this hike you'll hike a 7.3-mile loop and experience a 2,800-foot elevation gain.
For more detailed mountaineering information for Mount Mansfield, visit Vermont's Forests Parks and Recreation website and alltrails.com.
---
2. Kayak on Lake Champlain
When visiting Vermont, a trip to Lake Champlain in Burlington should be on your list. Spending the day kayaking on the lake will be relaxing, memorable and provide a good workout as you take in the sites.
Lake Champlain is the sixth-largest body of water in the U.S. and holds the record for being the lowest point within the 6-million-acre Adirondacks.
Paddling by kayak is a great way to experience Lake Champlain and is popular for both flat water and sea kayakers. During a kayaking trip on the lake, you'll see a variety of wildlife since more than 580 miles of shoreline are still undeveloped. For example, there are nearly 320 species of birds and more than 80 species of fish swimming in the lake's waters.
For more information on Lake Champlain access points, visit the Lake Champlain Committee website. For kayak rentals, visit the Community Sailing Center website.
---
3. Ice Skate in Freedlyville Quarry — An Abandoned Marble Mine
In Dorset, Vermont, there are more than 30 abandoned rock quarries. Freedlyville Quarry is one of these abandoned quarries, where workers mined marble until the 1920s. The quarry sits 1,000 feet up and was dug directly into the eastern slopes of Mount Aeolus. This specific quarry is unique because miners created a horseshoe-shaped tunnel with caverns instead of the traditional large hole in the ground.
And there's also a large pond, making the cavernous, abandoned mine a popular destination for ice skaters young and old. You can bring your own ice skates in the winter, when the large pond of water freezes solid and enjoy this one-of-a-kind ice-skating experience. Having hot chocolate while you take in the views of mountains and ice formations is also recommended.
Getting there: From Dorset Hill Rd. take the dirt/jeep road on the left to a small parking lot. From there, you'll travel by foot (or high clearance vehicle) about a mile to the cave. In the winter, cross country skiing to the cave is a popular way to travel.
---
4. Cruise Lake Memphremagog
On Friday and Saturday nights in Newport, Vermont, you can take a dinner cruise on Lake Memphremagog with The Northern Star while hearing historical tales of the lake and taking in the mountain views. Although mostly in Quebec, Canada, this fresh water glacial lake is 31 miles long. The North Star is an elegant old-fashioned ship with a full beverage service with a revolving menu from 12 local restaurants.
To learn more about cruising Lake Memphremagog, visit northernstarcruises.com.
---
5. Ski and Stay at Jay Peak Resort
Jay Peak Resort draws both alpine and Nordic skiers from all over the world every year. You'll find the most snow in eastern North America at Jay Peak where you can explore 385 acres with 81 trails, glades and slopes. Ull's trail is the longest trail at 3 miles, and there is a Rabbit Beginner Park so people of all ages and skill levels can partake. In addition, the ski lift can accommodate 12,820 people per hour.
The resort staff is friendly, and the accommodations at Jay Peak Resort are top notch with three slopeside hotels and a selection of condominiums to choose from. You can also choose from several restaurants on-site, like the Clubhouse Grille, Alice's Patio and Mountain Dick's Restaurant. The resort also has a year-round indoor waterpark, rec center, championship golf course and an ice arena.
For the most up-to-date information, visit the Jay Peak Resort website.
Suzanne Downing is an outdoor writer and photographer in Montana with an environmental science journalism background. Her work can be found in Outdoors Unlimited, Bugle Magazine, Missoulian, Byline Magazine, Communique, MTPR online, UM Native News, National Wildlife Federation campaigns and more.