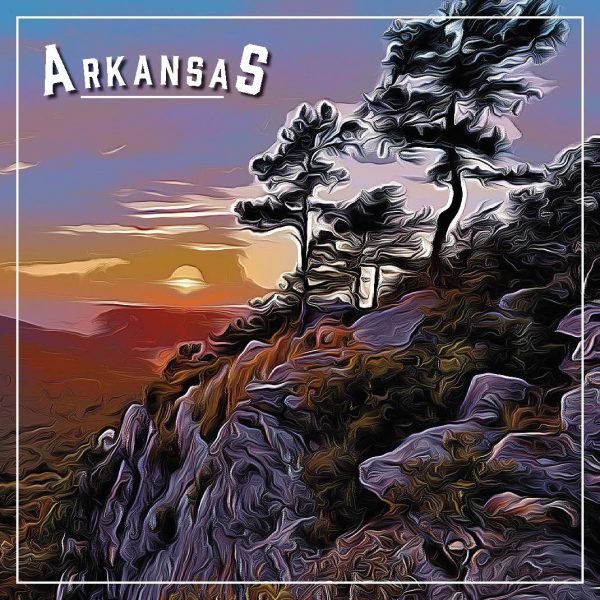 Close your eyes and conjure images of Arkansas. Does your vision include steep bluffs lining one of the nation's most treasured rivers? Or isolated flatwater destinations that invite you to go fishing or birdwatching from the comfort of a kayak? Or miles of beautiful forests that transition from rolling hills into tempting mountain ranges? If you're not seeing these things, then you're not truly seeing what Arkansas' expansive wilderness has to offer.
Arkansas is known as "The Natural State" thanks to the variety of outdoor opportunities that visitors can find there. From kayaking and rafting to hiking and zip lining, Arkansas can spark your sense of adventure while nourishing the serenity of your spirit.
The tally of outdoor activities in Arkansas can sometimes feel too numerous to count — but sometimes putting a number on it helps see the real breadth of the opportunity. Take a look to see just how much Arkansas offers those who love nature, wilderness, action sports, fishing and so much more:

Why is Arkansas Called The Natural State?
With its mix of mountains, waterways, woodlands and fertile plains, Arkansas has a variety of topography that will appeal to just about any nature lover.
The nickname of The Natural State — adopted by the state legislature in 1995 — is an ideal fit to help promote the state's tourism and ample recreational opportunities.
Arkansas spotlights its scenic beauty at 52 state parks, Hot Springs National Park, three national forests (of which the Ozarks are the most well-known) and the United States' first national river, the 135-mile long Buffalo National River, which earned the designation in 1972.
The state also is home to roughly 400 bird species, and wildlife such as elk can be found in some areas.
Is Arkansas Flat or Hilly?
People too often believe that Arkansas is almost entirely flat. Yes, the state is the nation's leading rice farming state, which could lead to some of the misconceptions. But there is a good bit of elevation to be found in Arkansas, and much of the countryside is made up of rolling hills.
The state is home to two mountain ranges: the Ouachitas and the Ozarks, both of which are in the western part of the state. Several mountains — Mount Magazine, Rich Mountain, Poteau Mountain and Black Fork Mountain — have peaks of higher than 2,600 feet. Mount Magazine, which reaches 2,753 feet, is the tallest, and the mountain is a destination for horseback riding, ATVs, mountain biking and rock climbing.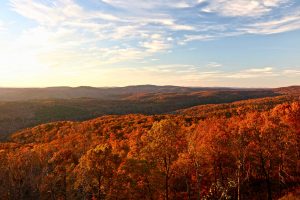 Arkansas Tourism describes some of the noticeable differences between the state's mountain ranges:
The Ozark Mountains are a series of plateaus throughout Northwest Arkansas and into Missouri, and the area is marked by numerous caves, springs, sinkholes and other geologic features, including rivers and streams. The Ouachita Mountains, meanwhile, are known for their diamond lakes: Ouachita, Hamilton, Catherine, Greeson and DeGray. The Ouachitas, which uniquely run east-to-west, are largely covered with a mix of pine and hardwood forests.
While Arkansas' largest features rise close to 3,000 feet tall, the lowest point in the state is a mere 55 feet above sea level, where the Ouachita River enters Louisiana.
Some Wildly Unique Things to See in Arkansas
The Fouke Monster
For those who love wildlife, one creature you might want to keep an eye out for is the Fouke Monster. Though, perhaps you shouldn't set your expectations too high.
The Fouke Monster — which is also sometimes referred to as the Fouke Creek Monster or the Boggy Creek Monster — is an ape-like beast that draws many similarities to Bigfoot. The monster has been reported in the region since before Arkansas was even a state, but sightings in the early 1970s near the town of Fouke helped enshrine this piece of folklore in modern era. It even inspired the horror film The Legend of Boggy Creek, which became a cult classic since its release in 1972.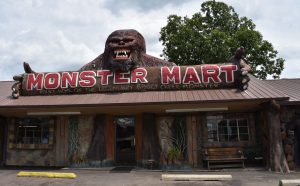 Don't be surprised to see Fouke-area businesses capitalizing on this strange creature.
If you're staying near the Ozarks, perhaps you need to look for the Ozark Howler, a cat-like creature that is described as having a cry that falls between a wolf's howl and an elk's bugle.
Whether you're into monsters or howlers, prepare to be a little creeped out as you learn about the legends of these creatures.
Crater of Diamonds State Park
North America's only active diamond mine is in Southwest Arkansas — and yes, you can honestly visit there and dig for diamonds!
Crater of Diamonds State Park is near Murfreesboro, and visitors can search a 37-acre field, the eroded surface of a volcanic crater, for a variety of rocks, minerals, and gemstones — and any rock or mineral you find is yours to keep. There are 1,500 park entry tickets made available daily, and so far, more than 33,000 diamonds have been found since the park opened in 1972.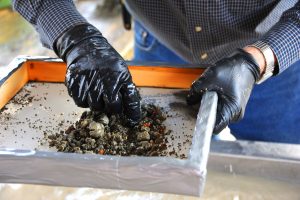 According to Arkansas' state parks website, some of the most notable diamonds found at the crater include the 40.23-carat Uncle Sam, the largest diamond ever unearthed in the U.S.; the 16.37-carat Amarillo Starlight; the 15.33-carat Star of Arkansas; and the 8.52-carat Esperanza. Diamonds at the park can be found in white, brown or yellow colors, while other gems, such as amethyst, garnet, jasper and quartz also naturally occur here.
Boyhood Home of Johnny Cash
The legendary musician Johnny Cash was born in rural Kingsland, Arkansas, in 1932. As part of the Depression-era New Deal, the Cash family took part in a government program that granted them 20 acres of fertile bottomland and a five-room house in Dyess Colony, and the family moved there when Cash was 3 years old.
Now owned by Arkansas State University, the "Man in Black's" boyhood home has been restored. It is furnished as it appeared when the Cash family lived there, based on the memories of the singer's two youngest siblings, who assisted in the restoration.
The home is open to visitors, and admission information can be found here.
Hot Springs National Park
The preservation of Hot Springs predates the larger and more well-known Yellowstone National Park by 40 years, giving it a unique place in American history.
Forty-seven thermal springs dot the site, which formally moved from being Hot Springs Reservation to being Hot Springs National Park in 1921. The site was also expanded multiple times over the years, now encompassing about 5,550 acres. The park features more than 30 miles of hiking trails through the Ouachita Mountains, and thermal-features tours, camping and scenic drives are some of its most popular activities.
This article was published on behalf of Arkansas Tourism.
Infographic by Bay Roan Creative; images by Sun Dog Montana, Shutterstock; romana klee, flickr; and Bonita R. Cheshier, Shutterstock