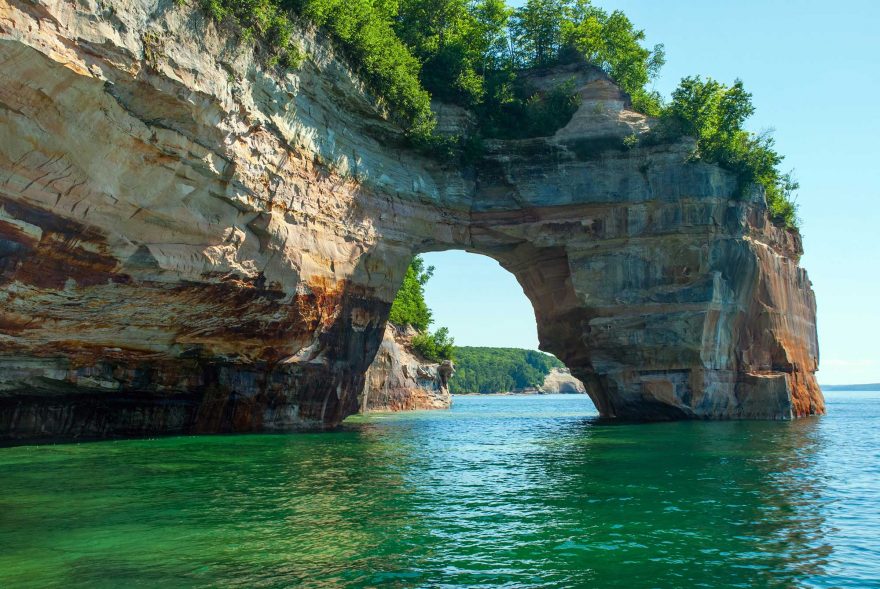 The feeling of vulnerability from one evening at Pictured Rocks National Lakeshore — along with excitement and curiosity — has never left me
---
When we pulled into the campground at Pictured Rocks National Lakeshore in Michigan's Upper Peninsula, a ranger was in the process of shutting off the running water for the season. It was late October, and a light snow was falling — the threat of freezing pipes was very real, so we shouldn't have been surprised this was happening.
But here we were, newly arrived for a five-night tent-camping trip, already debating which one of the pickup trucks to send back into town to buy a few gallons of water. We were all in our early 20s, and this our first real camping trip, far away from the comforts of everyday living. Learning to adapt to what Mother Nature hurled at us along the Lake Superior shoreline was part of the deal.
How I adjusted to the weather, managed my energy levels, and confronted my fears on that trip helped shape me into the adventurer and outdoorsman I am today. I learned what I wanted to live with, as well as what things I could live without — at least for the short term. At Pictured Rocks, it would rain, snow and shine brightly — all in the same day. The wind whipped viciously at times. I remember wishing I had a better sleeping bag as the temps regularly dipped into the low 20s overnight. For the first time ever, I was camping in well-populated bear country, so my friends and I spent lots of time taking precautions with our food and camp gear.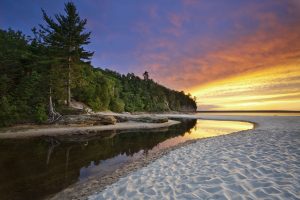 While that Pictured Rocks trip took place many years ago now, I remember the big things and the overall impression it left on me, even if I don't remember the specific details of each day in the wilderness.
However, one thing from that adventure I could never forget was that first night in my solo tent, with my friends in their shelters lined up next to me around the campfire. I had trouble falling asleep; it was particularly cold that evening, and as much as I tried to separate myself from the world's current events, there was a lot of unrest to dwell on. It was hard the mentally escape.
I don't think I had been asleep for long when a noise — more specifically, a series of noises — woke me. In the darkest hours of the evening, wolves began howling. First one, then more. They were close to us, frenzied and unnerving.
I listened — in the otherwise quiet of the woods, I had no choice to. But I also wouldn't have wanted it any other way. There was a fascination I couldn't let go of. I was acutely aware of our isolation as the only ones in the campground that frigid night.
I don't know how long I listened, but eventually the howls faded. The only sounds breaking the silence were an occasional popping from the logs in our fire and the stiff breeze snaking through the leafless trees.
Despite being keenly aware that we were not alone in nature, I once again fell asleep.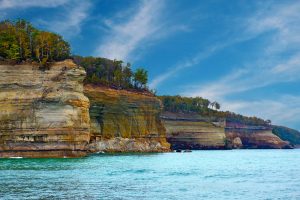 The next morning, we each were hesitant as we got out of our tents. Even though we didn't speak to each other through our tents the night before, we had all woken to the howls. After huddling around the early morning fire, making some coffee and soberly recounting the night, my buddies and I walked out onto the nearby beach to stretch our legs.
There, amid hundreds of chaotic wolf prints in the sand, was a decimated deer carcass. Protruding bones were visible from far away, and the dark red of the remains stood starkly against the color of the sand, even on a gloomy, overcast morning. We carefully checked the edges of the woodline to see if any animals continued to stand sentry.
The feeling of vulnerability from that prior evening — along with excitement and curiosity — has never left me. It's allowed me to respect and appreciate the power and life cycle of the natural world. It's nurtured my love of the outdoors, and I've been in awe of wolves ever since.
Ryan Tipps is Managing Editor for ActionHub and has years of experience in a variety of digital and print media. Ryan lives along the Blue Ridge Mountains, is an avid hiker, backpacker and runner and has been a part of the wilderness search and rescue community since 2005.
Featured image by Oleksandr Koretskyi, Shutterstock; secondary images by Rudy Balasko and Le Do, Shutterstock