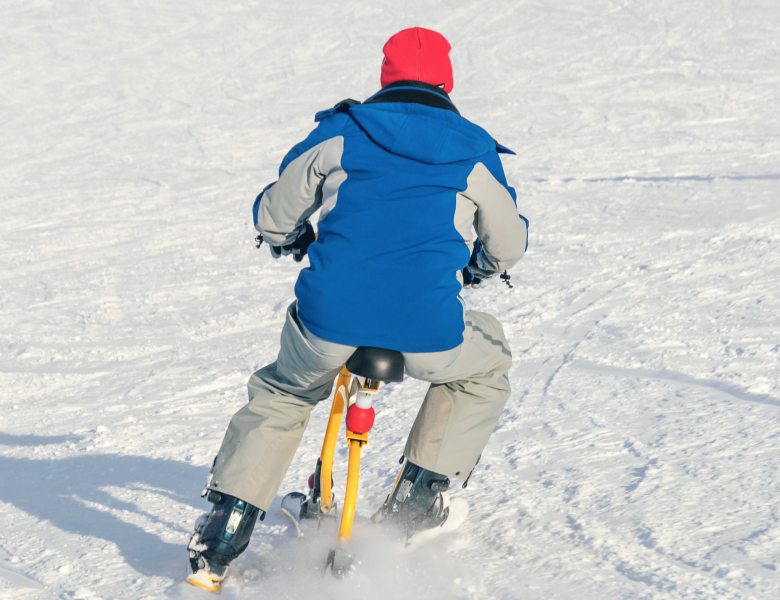 Snowbiking is a sport that has evolved considerably over the years. Snowbiking originally started out with people just riding normal bikes on snowy terrain. Then someone had the brilliant idea to put a small skis instead of wheels on the bottom of the bike so that it could be used to go down a mountain.
However, now the sport includes motorized bikes which are a mix between snowmobiles and dirt bikes. Motorized snowbikes can go extremely fast and they are more nimble than snowmobiles. This makes them a lot more fun to ride for many people.
Because snowbikes are so agile and speedy, they have become very popular for riders in the backcountry. Snowbiking has also turned into a full blown X Games event and has become extremely popular with both fans and athletes alike. The X Games actually has two snowbiking events: snowbike cross and snowbike best trick. Both events are really exciting and fun to watch.
How can I try snowbiking?
There are a number of different ways that you can try snowbiking if you are interested in testing out this sport and having an adventure. First, you can buy your own snowbike. These machines can cost anywhere from a few thousand dollars to over ten thousand dollars. Second, you can try your friend's if one of your friends has one.
Third, you can take a snowbiking tesson. Certain ski resorts and snowmobiling areas offer lessons for snowbiking. The benefit of taking a lesson is that the instructor will take the time to teach you exactly how to snowbike correctly. This is often the best option if there is a resort near you that offers snowbiking lessons.
If you do try out snowbiking, remember that it is a potentially dangerous machine, so use proper safety at all times.