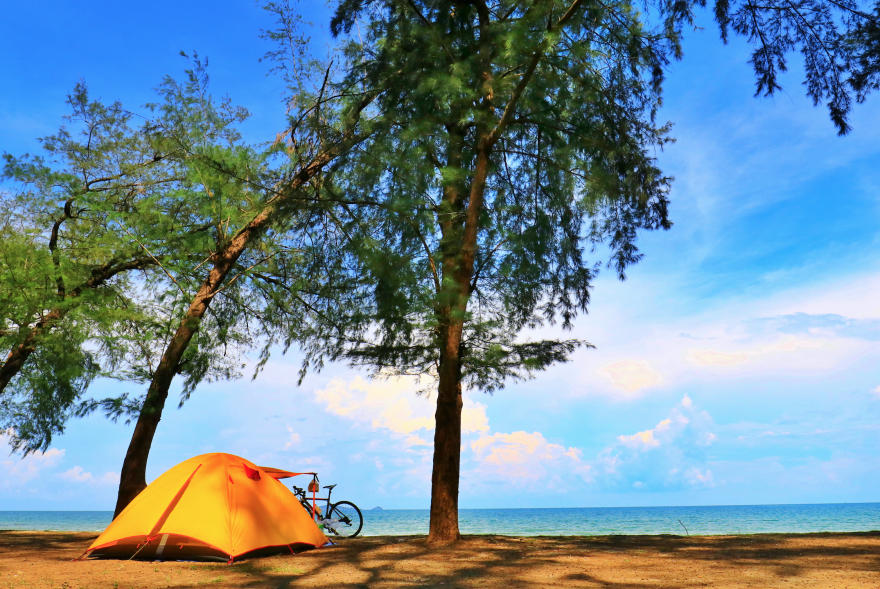 Some of the country's most stunning destinations and national parks are in warm climates. As you are trekking through the dry Southwest or camping on the shores of the humid South, you will need gear to keep you cool. So, be sure to add a portable fan to your packing list.
By bringing a battery operated fan along on your adventures, you can keep yourself cool and comfortable in your tent, ensuring a quality night's sleep. It's just important to remember that not all fans are the same. So, how can you find a fan that works for you? While looking through your options, consider the following factors.
Size
The size and weight of a potential fan is essential to consider before purchase. If you are backpacking, you should likely select a smaller fan. While it may have less power, it won't weigh down your pack. If you are driving to your destination, you have the flexibility to invest in a larger, higher power fan.
Portability
This is especially important for backpackers to keep in mind. Beyond the size of the fan, consider its dimensions and how it can fit in your pack. More compact fans and those with foldable features may be more portable for you. Just be sure to know how much room you have for your fan.
Structure and Features
Do you prefer a fan that sits on the ground or one that hangs from the top of your tent? Battery powered fans for camping are equipped with the latest innovation to better integrate into your camping space. Some fans even come with magnets to attach to the side or screen of your tent. You may also want a fan that comes equipped with a light, doubling its usefulness. Choose a fan that best suits your tent setup and camping style.
Battery Power
As with any battery powered gear, you will find that different products have varying capacities. When it comes to portable fans, efficiency is key. Look for a fan that provides higher cooling power while allowing the battery to last. Some of the best fans on the market will run for about 30 to 50 hours, depending on the setting you select.
By carefully choosing a battery powered fan, you can ensure a more comfortable camping experience. So, go ahead and plan that summer trip. Your gear will have you covered.
Image Courtesy of Shutterstock