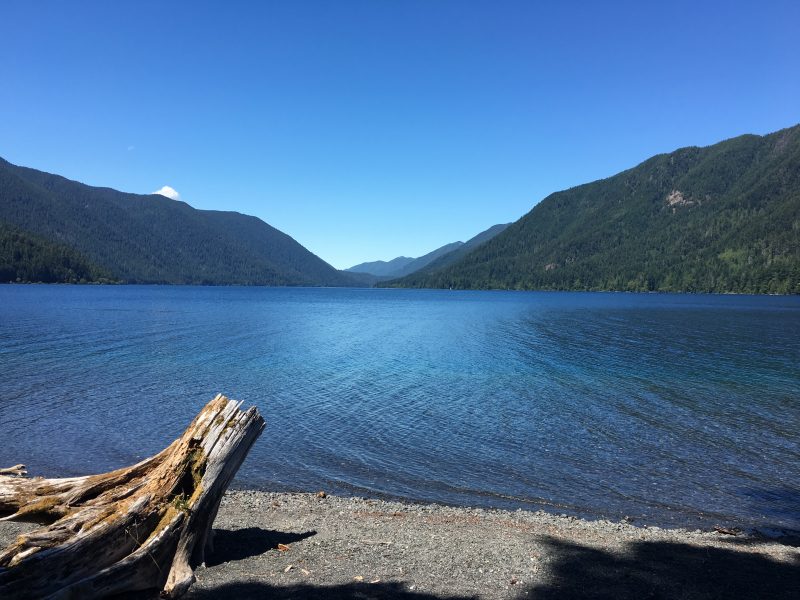 The Pacific Northwest is known for its old growth forests, abundant wildlife, stunning mountains, and of course, its serene lakes.  For campers looking to immerse themselves in a lakeside experience, Fairhome Campgound is your next destination. This charming destination is situated on the western side of Lake Crescent in Olympic National Park. Known for its clear blue water, Fairhome offers the perfect combination of forest and shore.
The second largest lake in Washington, Lake Crescent is surrounded by red alder, western red cedars, and douglas fir trees, encompassing Washinton's true beauty. Campers staying at Fairhome can enjoy a day on the lake and the comfortable shade of these old growth trees.
Campground Amenities
Fairhome Campground has 88 sites, accommodating both tent and RV sites. None of the sites have hookups, but there are restrooms for guest use. Each of these sites has fire pits, picnic tables, and potable water for your use. Guests should keep in mind that there is no reservation system, as campsites are available on a first-come, first-served basis from Memorial Day to early October. The campground does close in the winter.
Lakeside Recreation
With its beautiful lakeside location, Fairhome Campground is not short of outdoor activities. Take a short walk from your campsite to the swimming area, where you are welcome to take a dip in the lake and relax on the beach. You can also enjoy the campground's boat launch and rentals for a day on the water.
To discover even more adventure, take a day to explore the nearby attractions. Hikers can check out the Olympic Discovery Trail among others in the region. You can also take a drive to the Sol Duc Hotsprings, a must-see Washington destination. And of course, Olympic National park is full of hiking, biking, and sightseeing opportunities, creating endless day trip opportunities during your stay at Fairhome.
By booking your stay at Fairhome Campground, you can revel in this lakeside experience while taking in the beauty of the region. Whether this destination is a one-night stop or a yearly experience, you are sure to create timeless memories while you unwind in nature.