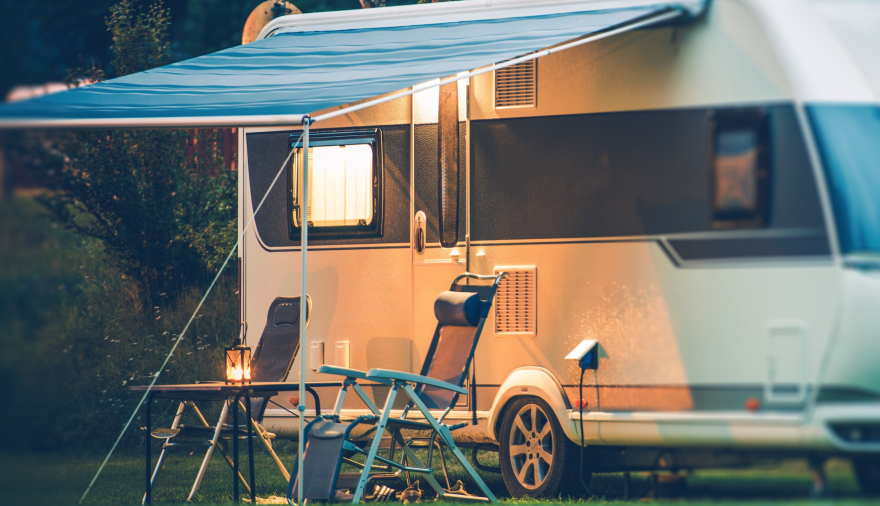 Are you an avid camper but prefer camping at different sites throughout your region? With a Thousand Trails Camping Pass, you can camp in several RV parks and campgrounds in your area as many times as you want for one annual fee.
A Thousand Trails membership costs $575 for one year with no additional nightly fees. Members pick from five zones: Northeast, Southeast, Northwest, Southwest and Midwest.
The Northeast zone consists of 14 campsites in Maine, Massachusetts, New Jersey, New York and Pennsylvania.

The Southeast zone features 23 campgrounds in Alabama, Florida, North Carolina, South Carolina, Tennessee, Texas and Virginia.

The Northwest zone has 18 campsites in British Columbia, Canada, Washington and Oregon.

The Southwest zone's 18 campgrounds are in California, Nevada and Arizona.

Finally, the Midwest zone consists of eight campsites in Illinois, Indiana, Ohio, Kentucky and Michigan.
The $575 fee includes one zone, but campers can add an additional zone for just $49. The membership is cost-effective for avid campers. The average nightly fee at campgrounds across the country is $29.12. Members would have to spend just 20 nights at a Thousand Trails campground to make up for the price they spend for a membership.
For campers who want even more variety, Thousand Trails' Trails Collection gives campers unlimited access to more than 100 parks across the country, in addition to their preferred zone. These locations include campgrounds in Arizona, California, Florida, Illinois, Indiana, Maine, Massachusetts, New Hampshire, New Jersey, New York, North Carolina, Oregon, Pennsylvania, Texas, Washington and Wisconsin.
The Trails Collection costs $199 in addition to the $575 membership fee.
Most sites that are part of the Thousand Trails memberships offer electrical, water and sewer hookups along with barbeque pits and picnic tables. The campgrounds can accommodate a variety of sizes and types of RVs.
Members also have a choice of parks that meet a variety of interests, from bike trails and basketball courts to mini golf and indoor pools. It's easy for Thousand Trails members to find the right campground for them.
In addition to admission to the campgrounds, Thousand Trails memberships include discounts to cabin and cottage rentals and other perks such as discounts at Coleman and Hertz.
To date, more than 100,000 families and campers have enjoyed a Thousand Trails park.
So, what are you waiting for? Purchase a Thousand Trails membership and enjoy unlimited camping for the next year.