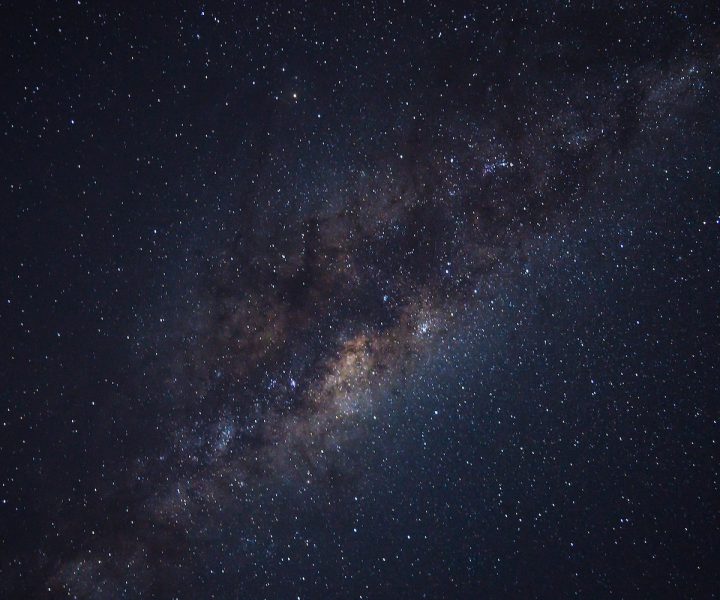 While there are several places you can go stargazing in California, one of the top spots to go is Anza-Borrego Desert State Park, in east San Diego County. Not only is it one of the best places in the state, but some would also say, in the world.
That's because the International Dark Sky Association certified the park as an International Dark Sky Park, so you know you'll be treated to good quality night skies featuring colorful stars, distant galaxies, planets, stellar clusters, and more.  
If you are interested in going stargazing in the California Desert, then we have some tips on how to make the most of the experience.  
About Anza-Borrego Desert State Park
Anza-Borrego is California's biggest state park, protecting nearly 650,000 acres of desert ecosystem, including slot canyons, badlands, cactus-studded hills, and palm oases. It contains 500 miles of dirt road, several hiking trails, and twelve wilderness areas, offering visitors interested in experiencing the California Desert plenty to see. 
 While you're there, you'll get to see palm groves, cacti, wildflowers, and washes, and you may even spot golden eagles, mule deer, roadrunners, bighorn sheep, kit foxes, chuckwallas, iguanas, and the red diamond rattlesnake.  
This wild and remote place has long been considered a top spot for stargazing, but following improvements to light fixtures, there is now even less light pollution, which is not only better for the local wildlife, but also for those who have come to see the stunning night skies.  
The commitment made to protect and interpret its dark skies helped this desert preserve achieve the "Silver-Tier" level, which recognizes the good quality night skies over most of the park while addressing the presence of light domes from surrounding urban areas near the horizon.   
Even the town of Borrego Springs, located smack in the middle of the park, is a Dark Sky Community, so you know there are excellent opportunities to explore the star-filled night sky. Its dedication to protecting the night sky from light pollution is just one of the things that makes this town special.  
Head to the town to enjoy the local art scene including the work of metal sculptor Ricardo Breceda, most well known for his large sculptures of animals. You can see these lining area roads, and they make for some spectacular photo opportunities. People come from all over the world just to see these impressive sculptures so don't miss out.  
If you would like to go stargazing in the park, then you might be interested in learning that there are monthly stargazing and moon-watching programs on offer. These typically run from November through April.  
Previous activities have included stargazing to learn about the importance of dark skies and explore constellations, an eclipse talk to learn about eclipses and moon phases, and a moon features talk and moonrise viewing to discuss the features of the moon.   
You can find out more about their interpretive activities on the Anza-Borrego Foundation's website or by phoning the park. From two and a half tours to overnights, there are plenty of ways you can enjoy the views while learning more about these beautiful dark skies.  
Tips for a better stargazing experience
The inky black night sky over Anza-Borrego provides outstanding opportunities to catch falling stars or satellites and incredible views of the Milky Way. To get the most out of your stargazing experience, consider the following tips: 
Check the weather: When planning your trip, make sure you check the weather reports for storms, as clouds can block your views of the stars, so you want to avoid these if possible.  
You can use something like the Accu-Weather app to get up-to-date weather forecasts, so you know when to expect cloudless skies. Having ideal conditions can make a big difference to your experience.   
Also, check the Borrego Dark Sky Coalition website, as they published a sky calendar that tells you when to expect things like the Perseid meteor shower, which takes place August 12, 2018.  
Bring lots of water: Even if you're just staying overnight, you want to be sure to bring lots of water with you to avoid heat exhaustion, dehydration, and heat stroke.  
The recommended amount is one gallon per person per day. Even during the winter temperatures can go from the high nineties during the day, then drop right down to nearly freezing at night. Be prepared with enough provisions to see you through the duration of your trip, and extra just in case.   
Head to Blair Valley: To get the best views of the stars, you want to head to the place with the least bit of light pollution. In this case, Blair Valley is often recommended, somewhere that has been attracting astronomy groups for some time now.  
Go to the furthers point in the valley, as this is where the mountains help to block out a good deal of ambient light from the distant cities. In fact, this area is so well known that it's now called Astronomy Way.  
While Font's Point is also very popular, especially for photographers looking to capture that perfect shot of the desert, the elevation does mean you don't get that help from the mountains to block the ambient light. For lower light pollution, it's best to go to the lower washes in the badlands.  
Besides Blair Valley, the Anza-Borrego Foundation also recommends the following locations: 
Cup Valley area

 

Fish Creek Primitive Campground

 

Mountain Palm Springs Primitive Campground

 

 
Wherever you decide to go, it's best to check whether or not you will require a four-wheel drive, as some of the popular park spots do. A good idea is to scout your location during the day, especially if you plan on taking photographs or asking locals for the best places for stargazing.  
Use a red-light flashlight: Using regular flashlights can be highly disruptive, especially near astronomers' telescopes. Try using a red-light flashlight or wrapping a bit of red cellophane over the end of your flashlight to get the same effect. Using a red flashlight will also help keep your eyes adjust to the dark.  
Photography tips: When you get to enjoy incredible sights such as these, you'll probably want to take some pictures to capture the moment. For best results, use fast, wide-angle lenses, remote shutter release for long exposures, and a solid tripod.  
If you need to brush up on your photography skills, then some places run workshops for photographing the desert landscape and night sky, including discussing equipment and techniques. Knowing which camera settings to select is crucial for capturing the perfect shot, so familiarize yourself with your equipment before heading out.  
Stay visible: Keep in mind that great care has been taken to reduce light pollution in the area, so if you're camping out, you need to make sure that your tents and ropes are still clearly visible after the sun has gone down. 
Whether you come to view the stunning dark skies or enjoy a scenic hike, remember that the desert is an unpredictable place, which also means it can be dangerous.  
Therefore, you need to plan your visit properly and take more than enough food and water for your visit, check the weather, and dress appropriately. Cell coverage is non-existent in some areas, so be well prepared so you can enjoy your outdoor adventure safely.