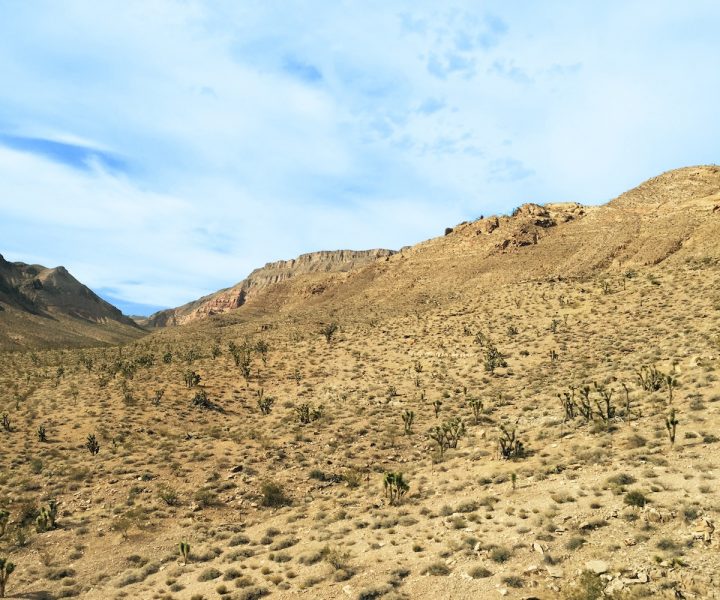 Located in the Western Mojave Desert in California is the Alpine Butte Wildlife Sanctuary. It lies on the southern slope of Alpine Butte and is one of many open-space preserves and wildlife sanctuaries in Los Angeles County. 
It's not a place you hear about often, but it's definitely worth visiting if you like the idea of seeing a wildlife sanctuary with rich ecological features.   
About the sanctuary
Alpine Butte Wildlife Sanctuary is a historically and ecologically rich place, home to some of the tallest Joshua trees in L.A. County. There are many plants and animals to see, from the Black-throated Sparrow to the Desert Hairy Scorpion and Mojave Sand Verbena to Wallace's Woollydaisy.  
Go hiking or take part in a nature and plant walk to learn more about this incredibly photogenic environment. You'll get a chance to see Joshua Tree woodland, large rock formations, small sand dunes, and creosote bush scrub.  
If you're interested in learning more, you can call the park to find out about the local Department of Parks and Recreation's park programs and when they're scheduled for next. They have things like nature study programs, wildflowers walks, and photography-in-nature.  
Budding photographers will enjoy the incredible scenery, particularly at sunrise and sunset, when the sky is filled with wonderful colors.  
Planning your visit
The park is open from sunrise to sunset and suitable to visit any time of year. You may not find this place on many top lists, but that's one of the great things about it. Since it's not as popular as some of the other parks in California, you won't have to worry about crowds as you explore the Mesozoic granitic rock formation on this 320-acre wildlife sanctuary.  
While you won't come across many people, you will get some traffic noise, so you may have to walk deeper into the heart of the sanctuary to enjoy a bit of peace and quiet.  
Remember; be sure to check the weather before heading out, so you know what to wear and what to take with you. It's always good to dress in layers, so you can easily add or subtract layers as necessary.  
 Keep in mind, there are no trails or facilities here, so you want to be well prepared and take more than enough food and water with you to last you the duration of your trip.