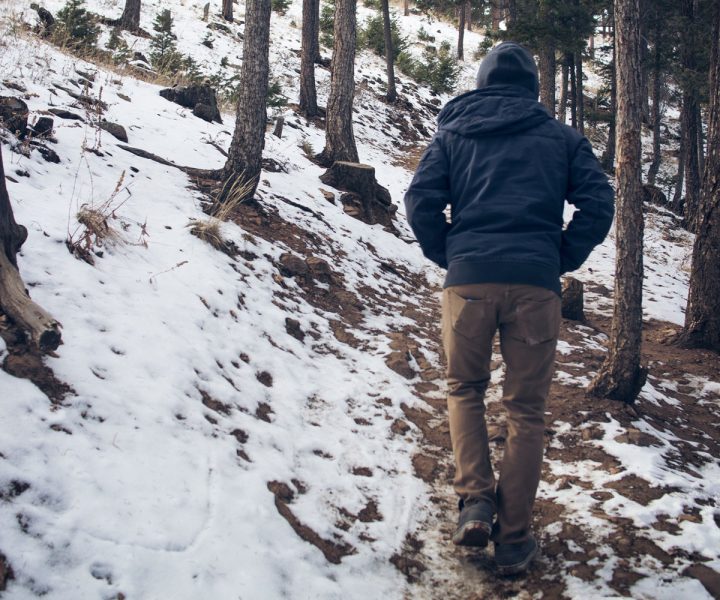 For the majority, hiking is seen as an activity reserved for the longer and warmer days of the summer. It makes sense since everything tends to feel that bit nicer on a sunny day and you're not fighting the cold. However, it's hard to beat a cold-weather hike and if you're properly prepared for it, there's a good case to put forward that it trumps a warm summer's day. In the first instance, there will smaller crowds on the popular trails and you don't have to battle with pesky insects.
Of course, you can't tackle a cold-weather hike like you would on a warm day. There are a few extra considerations to bear in mind when venturing out on a nippy day, some of which are more serious than others, like hypothermia. An ill-prepared hike in such conditions can be uncomfortable at best and fatal at worst–not that we're trying to scare you!
Layer up
Layering is one of the most effective strategies you can implement to keep yourself comfortable. You should think of layering as a three-step part, having a base layer, a mid layer, and a shell layer. Your base layer should consist of moisture wicking material to avoid you becoming too clammy and have the sweat cool you down. Your mid layer is designed to insulate you from the cold conditions. Finally, the shell layer should keep you dry and help to protect you from the wind.
The main benefit of layering in the cold is so that you can easily regulate your temperature by adding or removing layers throughout your hike. This will stop you from becoming overly sweaty or alternatively, too cold.
Watch your exposed skin
Having skin exposed to the elements is one sure fire way of feeling the frosty nip. Not only will it be uncomfortable but if your skin is exposed to freezing temperatures for too long, you can ultimately develop frostbite.
You should try to wear light to mid-weight fleece gloves beneath a waterproof shell glove or mitten. Additionally, bring a backup pair in case the pair you're wearing gets wet. The same goes for socks, an extra pair of synthetic or wool socks will never go a miss. Make sure your socks aren't too bulky – yes, they'll keep you warm but they can actually cut off the circulation.
Finally, it is crucial you keep your nose, ears, and cheeks warm. Headbands are very popular for cold-weather hikes or, alternatively, a face mask or neck gaiter will do the trick.
Extras
It is often a wise idea to bring hand and toe warmer packets. They're easy to carry and are a welcome treat if your extremities begin to feel the cold. As well as keeping warm, your main aim on a cold-weather hike should be to remain as dry as possible.