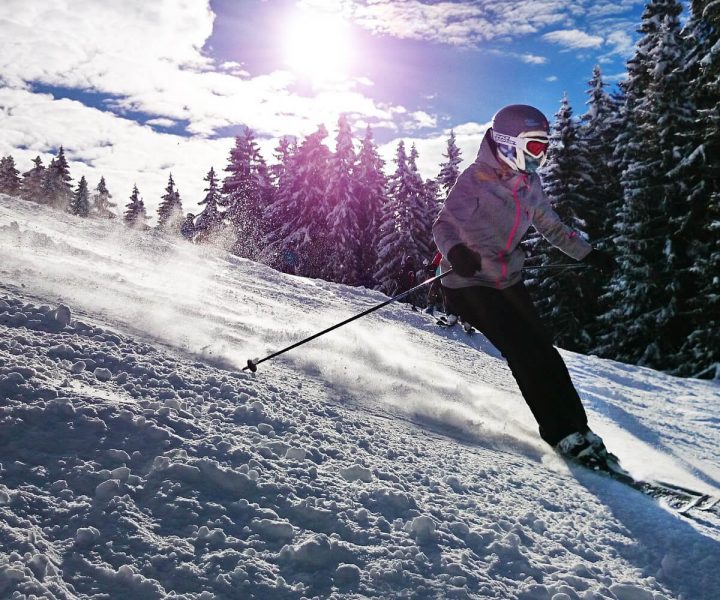 When it comes to choosing a new ski jacket, you don't want to make your decision lightly. Your body will be facing some pretty extreme weather conditions, so you'll need something that will protect you from the elements and keep you dry, insulated, and comfortable.
This handy guide covers the best ski jackets by sport, so you can choose the right one for your needs, depending on your preferred sport.
Cross-country skiing
A softshell jacket is best when you're going cross-country skiing, as it is a very aerobic and cardio-centric activity, so you need something that breathes well. The majority of softshell jackets are coated with a durable water repellent, making them an excellent choice to repel rain or light snow. To combat wind chill, look for a windproof or windstopper softshell jacket.
Backcountry skiing
There are two types of ski jackets that you'll need when backcountry skiing, a softshell/lightweight shell jacket, and a thin puffer or down jacket. We take a closer look at each:
Lightweight shell/Softshell
Avoid insulated ski jackets when you're backcountry skiing, as you will tend to overheat once you start moving. Layers and a shell jacket are better to regulate your body temperature.
Down jacket/Lightweight puffer
For rest stops or any emergencies, you'll want something that can keep you warm, particularly if you're in a remote location. The jacket should be small and lightweight so that you can carry it in your pack. For sunny days, a lightweight down jacket works best, but bear in mind that if it gets wet, it will lose its insulating abilities. If snow or rain is forecasted, go with a synthetic jacket instead.

Downhill skiing
When downhill skiing, there are three types of jackets you can choose from: shell, insulated, or down.
Shell ski jacket
This jacket will give you wind protection if the weather is mild, and you are appropriately layered. For beginners that will be falling in the snow, a waterproof jacket is recommended.
Insulated ski jacket
You'll need to have some insulation if the weather is colder, especially if you get cold easily or you'll be standing around for long periods of time waiting for a ski lift. A cheaper option is a water-resistant jacket, but we recommend going for what will be best suited: an insulated, waterproof jacket.
Down jacket
If the temperatures are going to be low, your best option is a down jacket, though don't choose it if the conditions predict snow or heavy rain. If you tend to overheat, a down jacket may be too warm for you, but it should be perfect for après-ski.