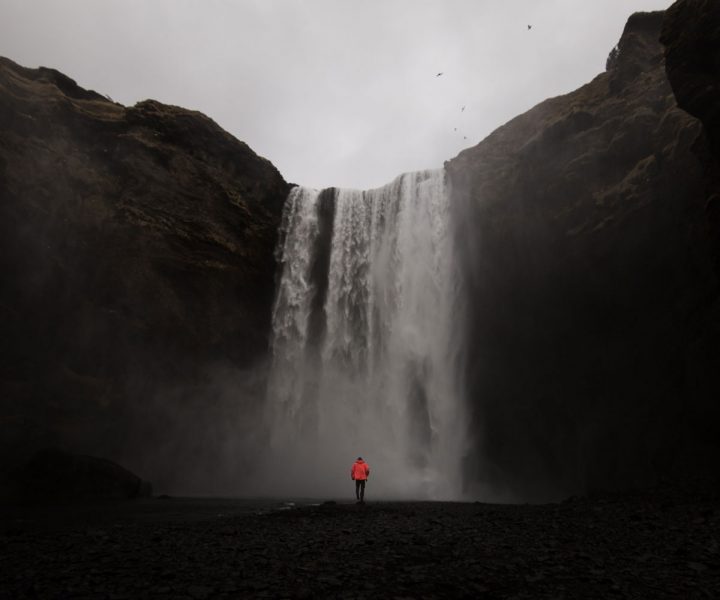 When planning a trip to the magical island that is Iceland, waterfalls are sure to be at the forefront of the list of things to see. Among the natural hot springs, glaciers, volcanoes, wild beaches, and coastlines, the waterfalls are among the most dramatic and spectacular points of interest on Iceland. They're dynamic and vary greatly in size and form leading to an unforgettable experience for any visitor.
Due to the sheer number of amazing waterfalls here, it is near-impossible to produce a conclusive list and in any sort of rank-based order. So, we're simply going to give you a glimpse into three of the best waterfalls Iceland has to offer. With a little more digging, you could easily come out with a far greater list and we're sure you'll be left wanting to after checking out a few of these.
Gullfoss
Situated in the Golden Circle in the South of Iceland, Gullfoss is a two-tiered waterfall waiting to take your breath away. Gullfoss, literally meaning 'golden waterfall', can look its most spectacular during the winter months when its banks are layered in snow. When it is a sunny day, you'll be sure to see loads of small rainbows forming as the light hits the fast-paced water.
Skógafoss
Also based on the south of the island, Skógafoss makes it to the top of most people's lists of places to see here because of the sheer size of the beast and its roar. Unique in structure, Skógafoss comes directly from two different glaciers and visitors can climb the 370 steps to take a view from the top. If you visit here, be sure to take waterproof clothing and look after the camera equipment because the spray from the falling water can be fierce.
Seljalandsfoss
Another one that also make it to the top of the list for many is Seljalandsfoss. This impressive beast is fuelled by glacier melt water running from Eyjafjallajokull volcano. Aside from its beauty, one of the reasons this is one of the most iconic waterfalls on Iceland is because how up close and personal you can get with it. There is a path that leads you right behind the flowing water which offers a viewpoint and photo opportunity like no other. You guessed it, you're likely to take a beating from the spray here so make sure you're well-equipped for that.