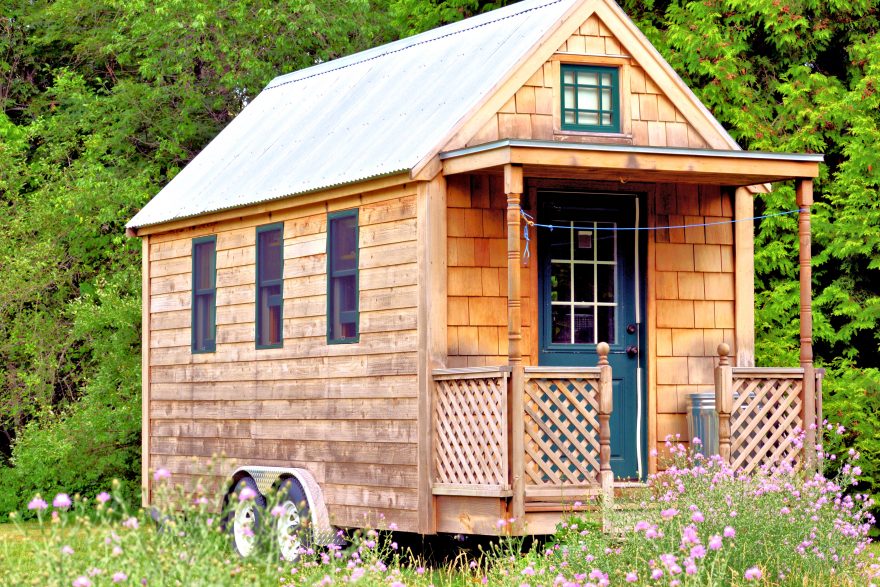 Have you always dreamed of living in the great outdoors, surrounded by nature and away from the hustle and bustle of the big city? Maybe you have a favorite camping or outdoors spot that you'd love to turn into a more permanent place of residence? While rising house prices and a fluctuating economy may make it seem like an impossible dream, with a tiny home you can now turn that dream into a reality.
Tiny homes offer people the chance to own their own piece of property at a fraction of the cost of a regular house. These buildings are relatively easy to set up and their small size means they can be placed just about anywhere. Whether you are looking for somewhere new to live or just escape to every so often, a tiny house in the middle of the great outdoors could be the ideal solution.
Amazon is probably the last place you would think to look if you're in the market for a new outdoor home, but the e-commerce giant has just announced that they have expanded their reach beyond pretty much everything, and they're now in the housing market. With this new addition to their other 480 million products, they really do want to become your one-stop-shop for all your outdoor and home needs.
The tiny home movement has gained a lot of strides in the past few years, so it's no surprise that Amazon is looking for a piece of the market. They are now selling and shipping prefabricated tiny houses by MODS International. While the outer shell of the tiny house, made out of a new sea container, may not be the most attractive looking home, it has everything you need to live a happy life.
The tiny house is 360 square feet and is move-in ready, as it's fully furnished and comes equipped with appliances, a sink, kitchen, toilet, and living area. The units are customizable so that you can make this tiny space your own.
It also comes with hookups for electricity, water, and plumbing, as well as air-conditioning and heating. And if that's not enough, it also has double patio doors. All you need to have a tiny house of your very own is an Amazon account, a solid slab of concrete for your foundation, and access to water, electricity and sewage connections.
A tiny home is not only a more eco-friendly solution to building a house, but it's also sustainable and budget friendly. This is definitely a great solution if you've ever dreamed of having your own little place, perhaps surrounded by wildlife and a forest, but are looking for something a tad more convenient than just a tent.