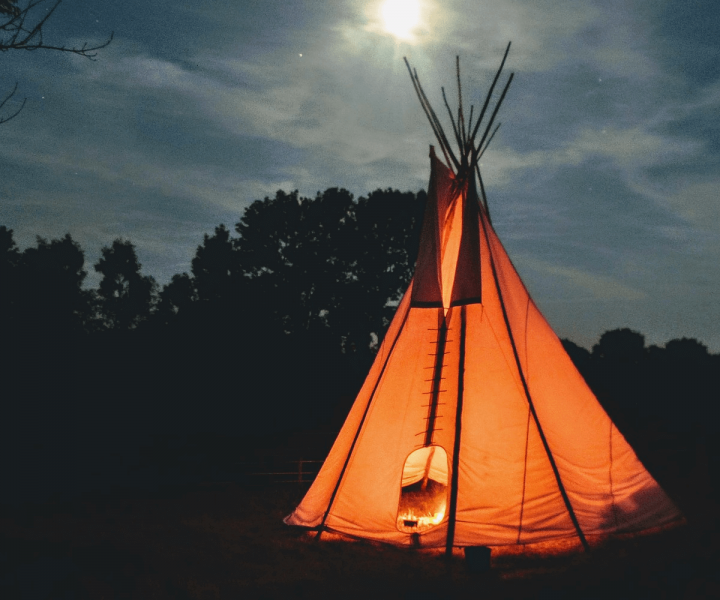 To glamp is to mix in a bit of the glamorous with a not-so-typical camping set up and it's nothing new. Traditionally, you associate camping with having to rough it in the outdoors, having to deal with all sorts of weather, mud, bugs, and maybe not the best campfire meals. Glamping allows you to enjoy the feeling of nature without having to sacrifice comfort, and embrace nature and the outdoors without having to get down and dirty.
We've scoured Airbnb to bring you some of the best experiences around the world to go glamping through Airbnb.
Location: Guilin, Yangshuo, China
Price range: From $1 per night
Why stay here: This small one-person tent is located on the rooftop of a hostel in Yangshuo, in a sheltered spot with incredible views. Wake up and enjoy a simple breakfast to rolling, mist-shrouded landscapes and enjoy the company of other travelers while you explore local attractions and restaurants.
Luxury Tent in La Cocoteraie Ecolodge
Location: Trawangan Island, Indonesia
Price range: From $66 per night
Why stay here: If you're looking for a tropical and serene getaway, this is the place. Not your typical tourist resort, you will be surrounded by fruit trees, goats, cows, and birds. The campsite is a bit far away from the beach, but there's a blue pool right at your doorstep for a quick refreshing dip.
Location: Bukbang-myeon, Gangwon-do, South Korea
Price range: From $110 per night
Why stay here: In these geometric tents in the boutique tent resort of Banu, camping is reimagined. Futuristic designs are combined with natural landscapes, making your camping experience both modern and effortless. The resort is located right on the banks of the Noil River, so great views are guaranteed. Included in your stay are heating materials, a barbeque, and WiFi.
Location: Park Hills, Missouri
Price range: From $49 per night
Why stay here: If you want a new camping experience, hammping is where it's at. A combination of hammock and camping, you can experience watching the stars from where you sleep while in your own hammock tent. There are private baths, and the owners will even throw in firewood and marshmallows.
Tent on a River with Natural Spa
Location: Tiglieto, Italy
Price range: From $169 per night
This stylish yet simple retreat is great if you want to disconnect from the world. There are basic amenities for your needs, such as a simple kitchen with two burners and a squat toilet. The owners wanted to make this a place where you can break away from the world and do nothing except for bathe in the river, soak in the natural wood-heated basin-shaped tub, or just curl up with a good book.