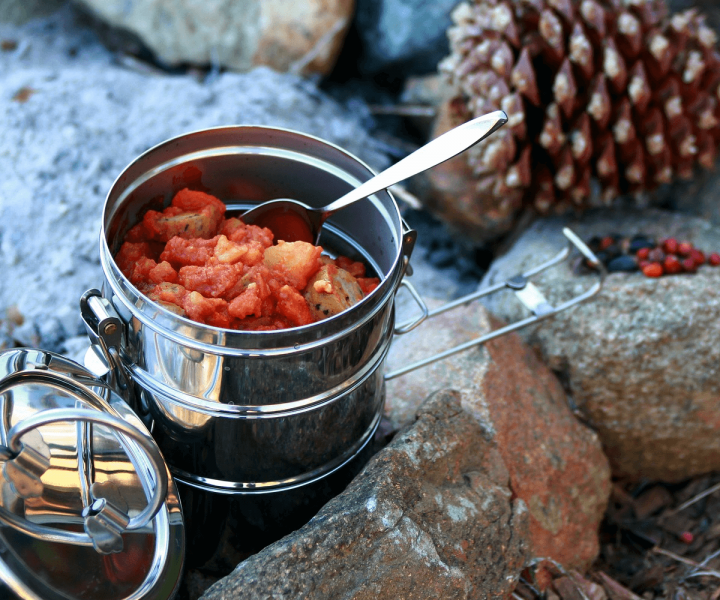 If you're heading off on a day hike, you can get away with bringing water and a few snacks, but longer or overnight hikes require more food planning. You need to eat nutritious foods that give you enough energy, but that are also lightweight and easy to prepare. Read on for some great meal ideas you can take on your backpacking trips.
Breakfast
Oatmeal: Oatmeal is one of the best breakfast options, since it is delicious, fills you up and it's easy to prepare. To make it even easier on yourself, pack some instant oatmeal packets, just be careful with the sugar content.
Nuts and Seeds: Nuts and seeds are excellent sources of protein and calories, plus they're really easy to transport. There are a wide variety of options to choose from, including peanuts, pecans, cashews, pumpkin seeds, and almonds.
Lunch
Bagels: Bread can often squash and become a bit out of shape in your bag, so some great replacements are bagels, pita bread, flatbreads or tortillas. To make a quick and easy lunch, just add some healthy fillings such as peanut butter, avocado or hummus.
Durable Meat: Salami or beef jerky make great hiking lunch options, as not only are they a great source of protein and sodium, minimal preparation is required, and they don't need to be refrigerated. If you have the means to take the cans back with you, canned fish or tuna is also a good option.
Dinner
Freeze Dried Meals: These meals are always a popular option amongst hikers that want something quick and easy, but also hot. To prepare them, you just need to add some hot water. There are loads of options to choose from, so you don't have to end up eating the same thing every day.
Instant Noodles or Rice: Instant noodles and instant rice only take a few minutes to cook, and they fill you up quickly. There's a variety of flavors to choose from and requires minimal cleanup.
Dried Vegetables: If you're struggling to eat healthy food while on a hike, pack some dried vegetables to have along with your dinner. They can be mixed with noodles, potatoes, lentils or rice, and as a bonus, they are light and easy to carry.