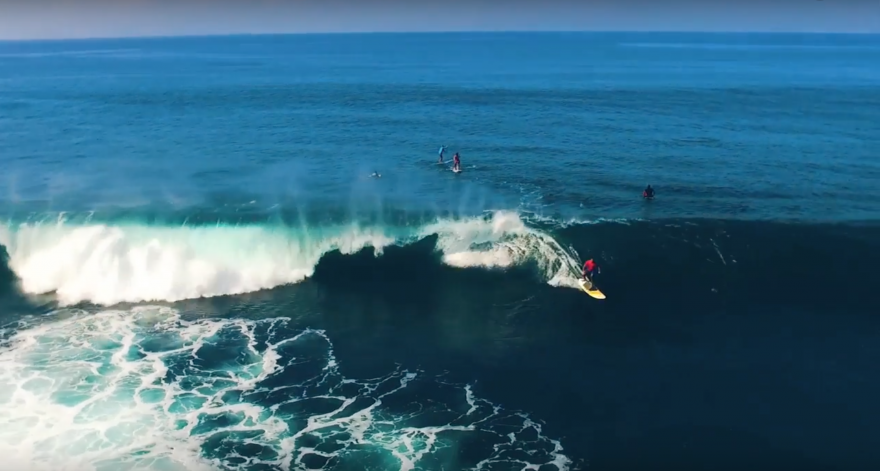 The folks over at SUP Magazine have just dropped a brand new surfing movie featuring stand-up paddling godfathers Dave Kalama, Colin McPhillips and Dave Boehne. You don't want to miss this film, fresh from the studios of award-winning filmmaker Brent Deal, as it follows SUP legends as they surf Costa Rica and Mexico.
The movie features 28 stunning minutes of elite SUP surfing, as well as insight into the sport's biggest stars. Deal teamed up with executive producers Erik Logan and Erik Antonson, capturing SUP surfing footage of the three greats as well as candid interviews. Deal's previous movies feature work in the genre including H2Indo, H2Mexico, and Chasing Gold.
What do you do when legends are talking? You stop what you're doing and listen. And when three legends are talking? You drop everything and make a movie about it, which is just what Deal did. 
Dave Kalama, just shy of his 50th birthday, yet he is still riding 60-foot waves and winning stand-up paddle boarding races. He is credited with the co-development of the big wave surfing technique of tow-in surfing. Colin McPhillips is a three times longboard world champion. He has been surfing since the age of five and has been featured in several surf documentaries. Dave Boehne is one of stand up paddling most colorful and entertaining characters. He has placed twice on the SUP Awards "Top Male Athlete" and previously collaborated with Brent Deal on the award winning film H2ind0.
The conversations in the movie depict everything from originality to fatherhood to setting your own path, and they're set to the trio tearing apart lineups from Mexico to Costa Rica. If you're a fan of surfing, you'll be a fan of this movie, so take a break and enjoy the next 28 minutes of your day.
Image is a screenshot from the Youtube video