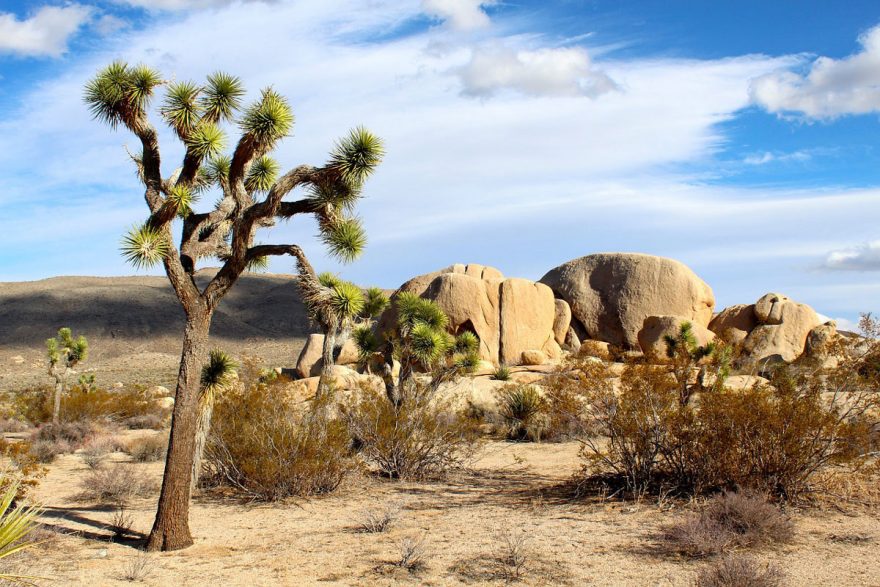 While you may think you know everything there is to do in the most well-traveled and iconic wildernesses known as national parks, there are still a lot of unexpected and fresh adventures to be had. From shredding sand dunes to wolf tracking and everything in between, there are lots of ways to turn your next national park visit into a quest.
Ride Back In Time – Glacier National Park, Montana
This region was established as a national park in 1910 by President Taft, after pressure from naturalists. The area is well known for its forests full of wildlife and its clear waters, and it has been a popular destination for thousands of years. There are plenty of paved roads, modern lodges and restaurants to be found in the region, but you can still discover the diverse landscape the same way as early explorers, by riding on horseback. There are many guided rides from Apgar, Many Glacier, and Lake McDonald from spring to summer. If you're heading out from Many Glacier, make sure also to take advantage of the area's excellent day hikes.
Hit the Sandy Slopes – Great Sand Dunes National Park and Preserve, Colorado
Looking for a ski fix in the middle of summer? Look no further than Great Sand Dunes National Park, a fantastic area to relish in the splendors of nature. There are almost 20,000 acres of dunes open throughout the year for sandboarding and sand sledding, but we recommend skipping this activity during July and August, as the dunes can be unbearably hot.  
To get the most out of this experience, you'll need proper equipment, such as a board that's not made out of plastic and sandboard wax, as sand will gouge any plastic boards. The slopes you hit should be at least 15 degrees, and the most popular spot with the locals is the dunes around the parking lot of the Point of No Return. Head out early in the morning or late in the evening to avoid roasting in the 150 degrees middle of the day heat, and the best conditions are found when it hasn't rained recently, as the sand may be too soft to go fast. Don't forget sunscreen and lip balm!
Outmaneuver the Grand – Grand Teton National Park, Wyoming  
If you want to climb Grand Teton, some climbing experience is required, as well as hauling along your own gear, or hiring a really expensive guide. However, you can climb Middle Teton, the Grand's neighbor without the use of ropes or guides, and you get the same (or better) incredible scenic views, which will include the Grand.  
To partake in this Adventure, head out in August, which is when the snow has melted in the easiest route, which is the southwest couloir. Start between the South and Middle Tetons and hike through the ridge till you reach the southwest couloir. We recommend getting a very early start to avoid the likely afternoon storms. Just be aware that you'll need a backcountry permit.
Grand Teton National Park is also fantastic during the winter, as you can have a tranquil and peaceful experience backcountry skiing its varied terrain. We recommend the 25 short route which follows a ridge that falls just below 10,000 feet, which will reward you with spectacular mountain views.  
Free Water Float – Olympic National Park, Washington
This area is undergoing a massive renovation, as the largest project in history to remove a dam is happening at Olympic. Two dams are being removed, freeing around seventy miles of whitewater. If you're interested, you can view the demolition from the observation area above Elwha Dam, or just head out straight to the whitewater. You can kayak in the middle of the two dams, observing elk, eagles, and ospreys along the way, paddleboard around the docks, or cliff jump in Devil's Punch Bowl.  
While in Olympia, you can go as far west as possible if you reach Cape Alava, which is the westernmost point of the continental U.S. There are lots of hiking trails, and one of the best is the Ozette Loop, which goes along the coastline and amongst ancient forests, with spectacular ocean views. You can also watch gray whales migrate on Sand Point.  
Island Hop – Acadia National Park, Maine  
Head to Isle Au Haut to begin your island hopping journey, which can span from a day trip to multiple days, between all the islands of Deer Isle Archipelago. Pick up a camping permit, pack you up your gear, rent a sea kayak in Stonington, and then paddle to the campsite at Isle Au Haut. The following day, paddle to any of the nearby unpopulated islands such as Wheat, Little Sheep or Russ. Flag down any lobster boats you meet along the way, and steam cook your lobster to better enjoy the flavor of some of the freshest seafood you'll enjoy.  
One of the best times to visit Main is during Autumn, where the area explodes with fall colors. As a bonus, you'll be amongst the first people in the U.S. to see the sunrise. To get the best views, head to the top of Cadillac Mountain, where you will enjoy unobstructed views of Bar Harbor.  
Iceberg Paddle – Glacier Bay National Park, Alaska
This area's almost 70-mile long groove is located in a sector which encompasses 3.3 million acres of protected nature, and there is lots of wildlife to be seen, including brown bears, orcas, whales, seals, and eagles. Only a few trails are leading to the bay's mouth and no roads, so a lot of guests come here by cruise ships. However, they aren't permitted into the East Arm fjords.
However, from June to August you can explore the area on an sea-kayaking expedition which spans eight days, covering between four to eight miles a day, and spending the night camping on deserted gravel beaches.  
Climb in Nirvana – Joshua Tree National Park, California
You might think that visiting Joshua Tree National Park is just about staring at alien-looking plants and bizarre geological formations, such as Skull Rock. However, there's more adventure to be had; you just need to pack your climbing gear and head out towards one of the over 7,500 climbing routes in the park. If you want to make it an overnight visit, there are several campgrounds around, such as the free, but crowded so come early, Hidden Valley Campground.  
If you are looking for a secluded and less populated climbing route, we recommend you hike to the area around North Wonderland, or Dos Chi Chis, which give you unparalleled vistas of the whole of Joshua Tree Park.  
Go Wolf-Spotting – Isle Royale National Park, Michigan  
It's difficult to reach this ten-mile wide and forty-five-mile long wilderness, as it's located to the northwest of Lake Superior, and the ferry to the closest harbor takes 90 minutes. Because it is so isolated, it is the habitat gray wolves pack, which are descendants of wolves that arrived here in 1948 in search of moose. Unfortunately, time could be running out for the pack, as there are only sixteen residents left and only a couple of females. If you want to spot them before it's too late, take a few days to travel the Greenstone Ridge Trail, spanning the entire spine of the island, and you'll luckily spot the wolf pack. Even if you don't, you can still enjoy the most immaculate northern forests in the U.S.  
You can reach Isle Royale from Houghton, Michigan and cross the trail from the northeast to the southwest, starting at Lookout Louise and ending up at Indigo. On the way, you will traverse through birch and maple forests and hike up Mount Desor. There are loads of campgrounds to spend the night in, just make sure to have a camping permit. We recommend that you visit at the end of August when blackflies and mosquitoes are not so much of an annoyance.  
Ride Mountain Bike-Friendly Trails – Various Locations
The International Mountain Biking Association partnered alongside the National Park Service in order to develop mountain bike trails in national parks in 2005. Progress has gone slowly due to bureaucracy, but the trails are slowly expanding. Mammoth Caves National Park in Kentucky has recently rebuilt twelve miles of trails, and Big Bend National Park in Texas has broken ground on thirteen miles of tracks.  
While we wait for more tracks to be opened, here are some of the best places to mountain bike:  
Santa Monica Mountains National Recreation Area, California
This area boasts of around 280 miles of rideable tracks which overlook the Pacific Ocean, and it's only twenty miles from LA. We recommend the Sullivan Ridge-Backbone Trail loop, a 20-mile ride which traverses between the San Fernando Valley and LA.  
Big South Fork National River and Recreation Area, Tennessee
There are five trails in this area, totaling 38 miles. We recommend linking the Grand Gap and John Muir trails, where you will skirt the border of a sandstone gorge.  
Embark on the Rafting Trip of a Lifetime – Grand Canyon National Park, Arizona
You can explore Grand Canyon National Park in lots of ways, and one of the most typical ones is to drive there, peer into the rim and head back. However,  one of the most sought after should be a rafting trip down the Colorado River which spans a few days. You can choose from plenty of options, from three to five-day trips rafting from Diamond Creek to Lake Mead to twelve to twenty-five day self-guided trips taking you between Lees Ferry and Diamond Creek. Before you pack your bags for the longer trips though, be aware that permits are only available through a yearly lottery. However, there are plenty of operators that offer a range of trip lengths, from day to week-long trips, so you can still get to experience the mile-high cliff walls and Native American ruins even if you're not one of the lucky few that gets a permit.  
Backcountry Camp – Denali National Park, Alaska
May through September are the most popular months for camping in Denali, but permits are given out year round. If you're not intimidated by less than perfect weather, decreased daylight hours and a lack of bus service, then we recommend heading out there one of the less populated Spring or Fall months.   
Backcountry camping can be quite an accomplishment, and you will need to discuss your plans with a ranger and watch a video on the back country before you can head out on your adventure. There are not many official trails, but loads of off-route areas to explore, each rewarding you with some fantastic hikes and outstanding views.  
Stargaze – Death Valley National Park, California
Death Valley National Park was certified by the International Dark-Sky Association with its highest level certification, which means that you could enjoy a near pristine sky while staying in the area. To enjoy the best views our galaxy has to offer, stay overnight in one of the campsites available, or trek into more secluded areas and enjoy some backcountry camping.
If you are there on a clear night, you can spot astronomical objects which you are unable to see in most places around the world. If you want to learn more about astrology and get more from this unique experience, attend one of their night sky programs or book a tour with a park ranger during spring or winter.  
Scuba dive through kelp forests – Channel Islands National Park, California
Channel Islands National Park is made up of five islands off Southern California's coastline, and its ocean ecosystems are home to unique flora and fauna which is best explored by scuba diving and snorkeling. If you are a beginner, you can explore the sea caves and kelp forests surrounding eastern Santa Cruz and Santa Barbara, but only attempt to Scuba Dive around San Miguel and Santa Rosa if you are experienced and well trained, as extreme winds are common. There are no shops or stores in the islands, so make sure you pack your gear and make sure you bring everything you'll need with you.  
Take to the Skies – Arches National Park, Utah
This national park gets its name from the thousands of natural stone arches that cover its terrain. You can admire their beauty from below while hiking through the red rocks, and see them at night framed by bright stars while camping. To see them from above, you can ride a hot air balloon, which will take you over the arches and through the mountains, high above its flora and fauna.
Rock Climb – Yosemite National Park, California 
This national park is considered a climber's paradise, as it boasts of sustained crack climbs, craggy outposts, and multi day dome excursions. One of the most sought after climbs is to reach the summit of El Capitan, 3,000 feet above the valley floor. The first ascent was in 1958, and the first free ascent was as recent as 2015. If you're up to the challenge and are able to make it up to the top, apart from bragging rights, you'll be rewarded with an unparalleled view of the blossoming meadows and lush forests below.  
Surf in Glacial Waters – Kenai Fjords National Park, Alaska
Alaska may not show up in lists of not-to-be-missed surf spots, but it deserves a place in those lists. You can find sizeable waves and secluded coves in the park's rocky coastline and surf beneath blue skies and towering mountains in Bear Glacier Lagoon.  
If you're an experienced paddler, we recommend kayaking from the lagoon to Seward, but be warned that you will need to carry your equipment with you. If that doesn't sound like your thing, you can rent a private boat or a water taxi to haul along your camping gear and make the most out of your trip.
Climb an Ice Waterfall – Pictured Rocks National Lakeshore, Michigan
While this area may not be technically a national park, it is the first national lakeshore in the U.S. to be protected by the National Park Service. There are lots of warm weather activities to be done during the summer, but if you're brave enough to venture here during the winter, your courage will be rewarded with a once in a lifetime experience: ice climbing. There are various rocky cliffs and waterfalls that you can climb above the Great Lake. It's important that you preserve and protect the natural structures as there are no set routes. To make the most of your trip, you can add a cross-country ski session or a winter camping trip to your adventure.