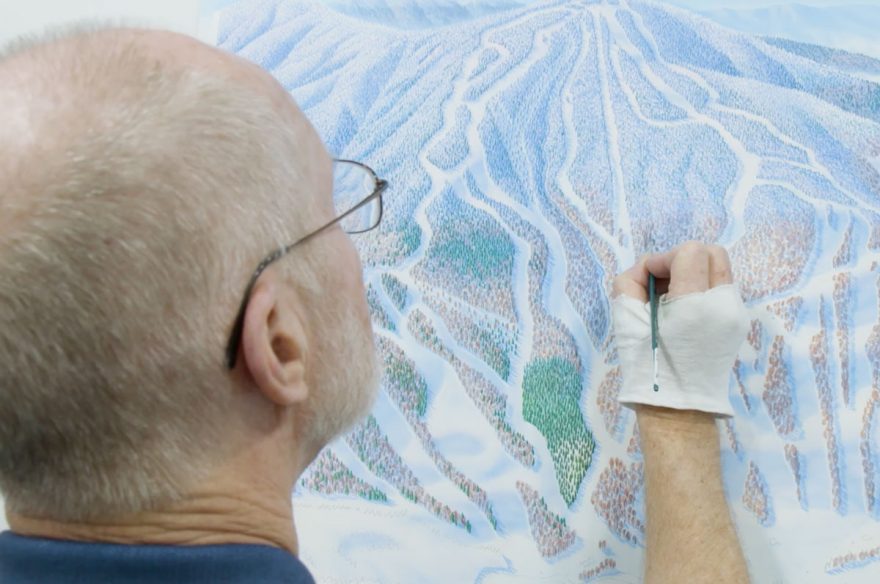 Artist, James Niehues, has picked up a bit of fame recently for his absolutely gorgeous paintings of ski and snowboard routes. In fact, if you've ever taken part in skiing or snowboarding, you'll have likely made use of his work without even realizing it, having made maps for 194 routes.
Stating that they are primarily maps rather than simply art, he is a man in demand and we're not surprised as to why. Niehues has been doing this for the past 30 years, making maps for large resorts like Vail in Colorado and Killington in Vermont.
His process? He uses aerial shots of the routes and the magic happens by hand on his easel. You can see him in progress in the video below, which is absolutely mind-blowing.
Interestingly enough, it wasn't a love of skiing which got him into this way of working. It was simply a love of art, but he has now developed his own taste for the slopes, claiming to be an intermediate skier. If he's half as talented on the slopes as he is painting them, then we're sure he could teach us a thing or two about that as well.