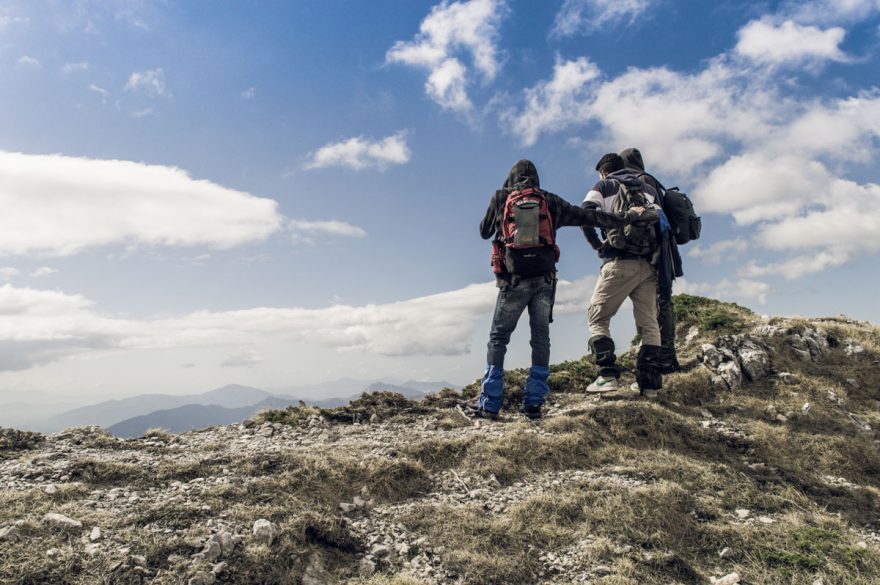 When you're walking, you end up on all sorts of terrain which means that you can get scraped by bushes or find that pebbles, grit, and sand can end up down your boots or shoes. Additionally, as outdoor lovers, we tend not to want to let the weather dictate what we do, which means we can get pretty wet!
Gaiters are designed to make your hike/walk more comfortable by protecting you from such debris entering your boots and protecting your clothing from getting damaged or wet. Depending on the terrain you'll be hiking, you'll need to consider which type of gaiter to choose. Like many outdoor products, they come in different variations.
In this guide, we won't be recommending any specific brands, simply an overview of what style of gaiter might be best suited for your needs.
Deciding Your Need
What is your activity going to be? Primarily, this will be the main consideration when choosing your style of gaiter. Here are some of the most common possibilities:
Hiking: If you're a seasoned pro who hikes often, you should choose a durable pair which can withstand being exposed to harsher conditions. Alpine gaiters are perfect for those who enjoy mountaineering. Expedition gaiters provide more insulation and waterproofing. If you venture out only a handful of times per year, you won't need a top of the range pair, simply something like trail gaiters, which will withstand damp weather and debris.
Hunting: You can buy hunting specific gaiters which create less friction/rubbing noise and are well-suited for either snowy, wet, and warm conditions. If you're hunting in snake territory, here's what we suggest…
Snake Proof: If you know that you're going to be hiking in snake territory, we'd recommend opting for a good pair of snake proof gaiters. These can make it impossible for a snake bite to penetrate and will prevent a potentially life-threatening situation. Of course, you should consider that they will not protect your feet or above your gaiters.
Understanding Basic Gaiter Construction
Depending on the manufacturer and what the hiker needs, gaiters are made in a variety of different materials. Just like your waterproof jackets, a difference in the material can drastically affect the performance of a gaiter.
Gore-Tex is one of the most popular options because it is a well-trusted brand, known to be top of the range for waterproofing and being breathable. Nylon is perfect for those looking for a lightweight alternative, although it isn't as durable. If you want the best of both worlds, then opt for Cordura Nylon, which is a branded version. This has been well-designed, is more durable, and will hold up well against abrasion.
Gaiter Height and Sizing
The two main options you have here are either 'low' or 'high' gaiters. As the names suggest, one sits at around ankle height and the other can vary up to around knee height.
Low gaiters are a good choice for easier conditions, keeping small grit and rain out of your shoes. High gaiters are better to protect you and your clothing/boots from long (wet) grass, snow, and brush.