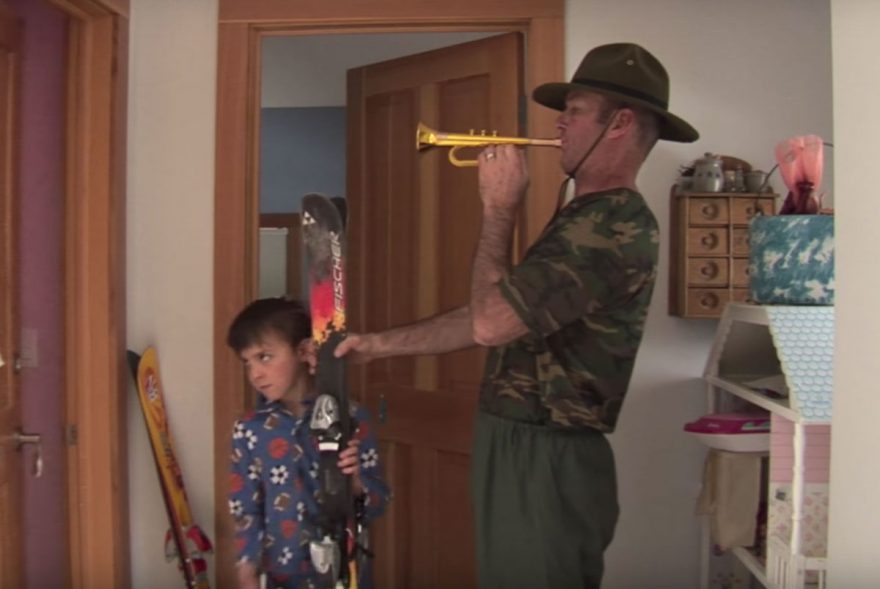 We all remember those days as kids when all we wanted to do was stay in but our parents forced us outside. Well, looking back on it now, we're glad and it's what has made us into fun-loving outdoor adventurers today.
Father, Lif' Ticket, or so he calls himself, made a hilarious new video about this struggle. He highlights some funny and highly relatable points in his song which we think is one of the reasons it works so well. "We gotta get in at least 40 runs, I paid a lot for these tickets, so you better have fun".
Although this video is extremely light-hearted, it does touch on a subject many parents can relate to; how to encourage your kids to be more active and fall in love with the outdoors. Whether this has always been an issue or if it is more so in today's age of modern technology, it's highly datable. It seems that there are more and more reasons these days for children to stay inside.
We're sure about one thing, though, this dad is going about it the right way. He's finding a creative way to get his kids on the slopes and have a bit of fun.
Do you find it challenging to get your kids outside? Let us know!