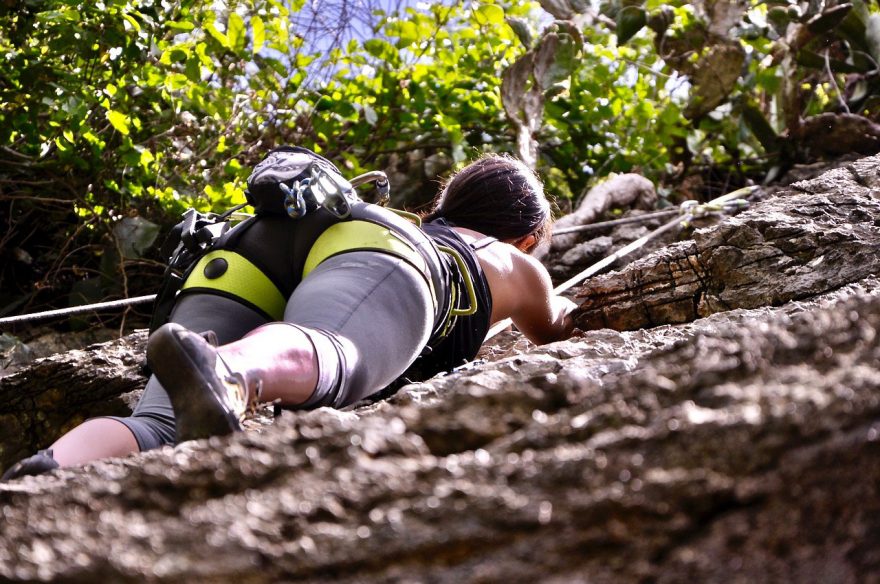 It's almost as simple a competitions get, but it's an enticing prize.
What started out as a hashtag on Instagram has now become an annual competition to win an Outdoor Research 'scholarship' which manifests itself in an all-expense paid 5-day trip to the International Climbers' Festival. This year the festival will take place between July 12th and 16th.
Although #SheAdventures began as an Instagram hashtag, it is now becoming an excellent community for females, with lots on offer from focus groups, events, and scholarships. The Instagram-based competition is open to all female climbers, whether you're a complete newbie or an experienced pro.
To enter, all you have to do is post a photo to Instagram with the hashtags #SheAdventures and #OutdoorResearch and state why you love climbing. Entries will run throughout March, with the winner being announced on May 5th, 2017.
The lucky winner will receive the following:
Take a guest of your choosing
Free entry to the 2017 International Climbers' Festival
$1000 offset for travel expenses
$1000 in OR gear of your choosing
For the full rules and regulations of the competition, visit: https://www.outdoorresearch.com/blog/stories/sheadventures-scholarship-2017-rules-and-regulations
What to Expect at the Event
It's a spectacular event for all climbing enthusiasts, with an endless amount of activities to keep you busy throughout. There will be demos, clinics, signings with athletes, the chance to climb with an athlete partner, competitions, food, music, and of course, a closing party.
Find the schedule of events here.