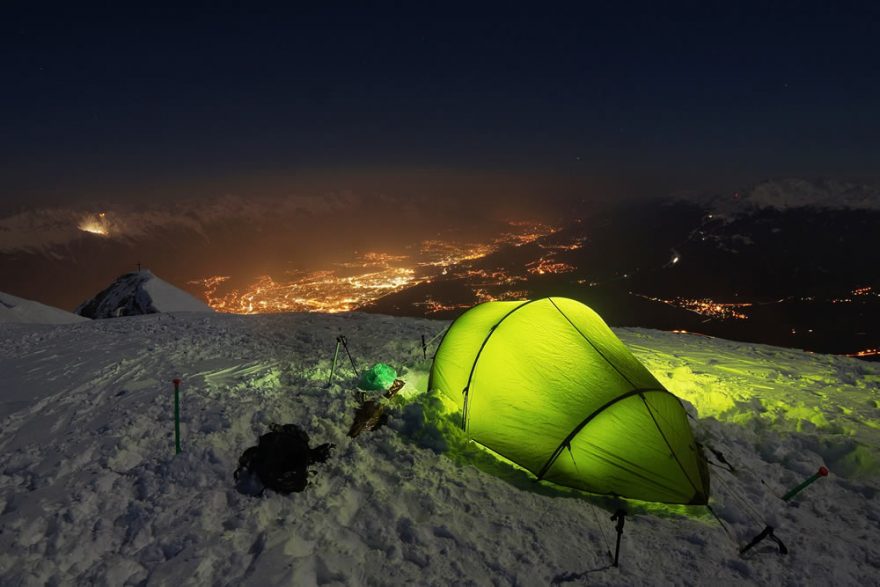 The dozens of varieties you can find in tents can be overwhelming. Do you choose a dome, tunnel, backpacking, weekend or inflatable tent? You can even choose between a single or double skinned tent. This amount of choice can seem overwhelming, and it might seem easy to go for a cheap tent, as you think shelling out for a more expensive one isn't worth the extra dollars.
However, you'd be wrong. A good backpacking tent can be quite expensive, but it is for a very good reason. Having a tent made of high-quality products will mean less weight and better performance while out camping.
It's recommended that you ditch your inexpensive or budget tent and shell out a bit more cash for a tent that will work well no matter the environment you found yourself in. Good tents don't have to be super expensive either, as they can start around $250.
The best reason to upgrade your tent is the following: A good tent will protect you from the rain.
Budget tents will only offer a partial rainfly, meaning that rain will soak through the parts of your tent roof not covered by the rainfly, dripping water into your tent and soaking everything inside, including yourself. A good tent should have a full rainfly that covers all the way down the outside of your tent. Your tent should also have full zippers around the windows and doors, while budget tents have flaps, which can also let the rain in.
There are ways to waterproof your tent, including seam sealing the tent and setting up tarps, but these methods are usually more trouble than they're worth. It's better to invest in a tent that has been made out of high-quality materials, therefore making it easier to set up. Other good things about having an expensive tent is that they come with sturdier poles, more resistant materials and are easier to carry around, as they are lighter.
If you're ready to ditch your budget tent and are looking for your next great tent, here are some things to take into consideration:
Tent sizes are usually described by the amount of people that can sleep inside the tent. However, these sizes usually run small, so if you are looking for a tent that fits your family of four, consider sizing up and getting a six-person tent. This will ensure that everyone is able to sleep comfortably, and you are also able to keep supplies inside your tent.
Sizes come in a wide range, you can get single person tents up to 12 person tents. While it might sound like fun to have your whole camping party sleeping in the same tent, consider that the bigger the tent, the harder it will be to assemble, and the heavier it will be. You can consider a single person tent if you camp alone, but only if you don't have much equipment with you.
Some tent makers don't take into consideration that you will sometimes need to carry your tent a long distance, and make their tents only suitable for campsites that are accessible by driving. If you are a car camper, then look for other considerations such as craft, liveability and weather resistance. If you are a hiker, make sure that along with the previous considerations, you also take into account packing size and weight into account when making the decision of which tent to buy.
More expensive tents are designed to last longer and give more space to hang out inside the tent. Your camping tent should provide you with more than just shelter; it should work as your cabin, home or cottage. You need to make sure that your tent suits your needs, be they sleeping, escaping from the weather elements, napping or reading.
When looking at liveability, it's important that you consider celling height, as they reduce having to crouch down all the time and make it easier on your neck and back. Depending on the weather you like to camp in, take ventilation into account, especially if you like camping during summer or in hot places.
It's important that your tent is easy to set up and disassemble. You can't always plan your camping weather conditions, so you want to make sure you can quickly set up your tent if it's dark or raining.
Budget tents will most often be made with flimsy materials that will not withstand heavy weather conditions or the test of time. Budget tent manufacturers will skimp on stitching and materials to keep costs down, making their tents inadequate for serious camping.
Some things to consider regarding materials are that cotton tents are long lasting and waterproof, but become hefty when they absorb water. Nylon is also waterproof when it's been sealed, but over time can be deteriorated by sunlight. It's also important to look at the tents zippers. The zip must be of good quality, it should be made from a material that doesn't rust, and it shouldn't catch on any fabric. The tents fly needs to be nylon and waterproofed with silicone coatings or polyurethane. To provide maximum rain protection, it should cover the whole of your tent, including doors and windows.