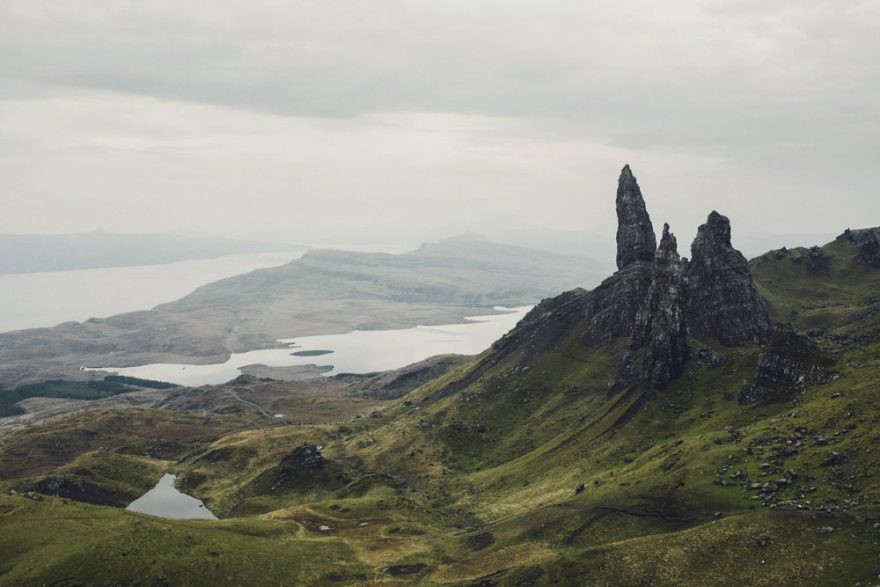 Scotland is about more than kilts and bagpipes; it also happens to be one of the world's top adventure playgrounds. From tackling the Atlantic surf in a kayak to exploring legendary hiking trails, there's something out there to feed the monster in everyone.
We've rounded up some of the top exhilarating outdoor adventures in Scotland for you to sink your teeth into.
The Craggy Island Triathlon
If you're looking for a way to challenge yourself in 2017, why not take part in the Craggy Island Triathlon? Swim, cycle and run your way through the race, all the while enjoying the stunning scenery the Isle of Kerrera has to offer.
Entries for the triathlon will open in Spring of this year, with expected race dates October 7th and 8th to be confirmed.
Climbing the Inaccessible Pinnacle
For all of you rock climbers out there, the Inaccessible Pinnacle, or In. Pinn., in Skye, is must-do. As the toughest of the 12 Cuillin Munros, it's hugely popular with adventurous tourists, particularly those keen to complete the Munro's list. It sits atop Sgurr Dearg, 986 meters, and you abseil off afterward.
Tackle the terrain on a not-so-beautiful day for the added challenge. For those of you lacking in experience, you can get the necessary coaching and guidance you need from the experts.
Canyoning In Forth William
Canyoning is ideal for those who aren't afraid of getting wet and wild while exploring the Scottish Highlands. Enjoy a stunning series of waterfalls as you leap, climb, and slide your way through Fort William.
Enjoy the stunning landscape of Fort William in this thrilling outdoor experience.
Titan Crane Bungee Jump
For those of you seeking a real thrill, we've got a challenge for you. The Titan Crane bungee jump is not for the faint-hearted, launching you down 164ft at 50mph towards The River Clyde from its cantilever.
Experience fantastic panoramic views of Glasgow and Dumbarton from the top. You can even buy a GoPro video of your experience, for those of you looking to relive the experience back home.
Shetland Sea Kayaking
Shetland has plenty to offer; remote islands, a fabulous coastline, countless sea caves, abundant wildlife, and hundreds of miles of cliffs. The extensive coastline is ideal for sea kayakers eager to explore the area.
River Bugging in Perthshire
River bugging offers the white water rafting experience to individuals via a personal raft specifically designed to take on fast flowing waters. The water is cold and fast, and the river is deep, so expect to get soaked on this thrilling adventure.
Take on the rapids, splashes and drops of the River Tummel in this fun and thrilling experience.
Forth Rail Bridge Abseil
What better reason to take part in a unique challenge than to raise money for charity? The iconic Forth Rail Bridge is a UNESCO World Heritage Site, so you only get a chance to abseil off of it twice a year for Scotland's Health Charity. It's a 165ft drop off of Scotland's best-loved landmark onto the sandy beach below.
The dates for 2017 have been confirmed as May 21st and October 15th.