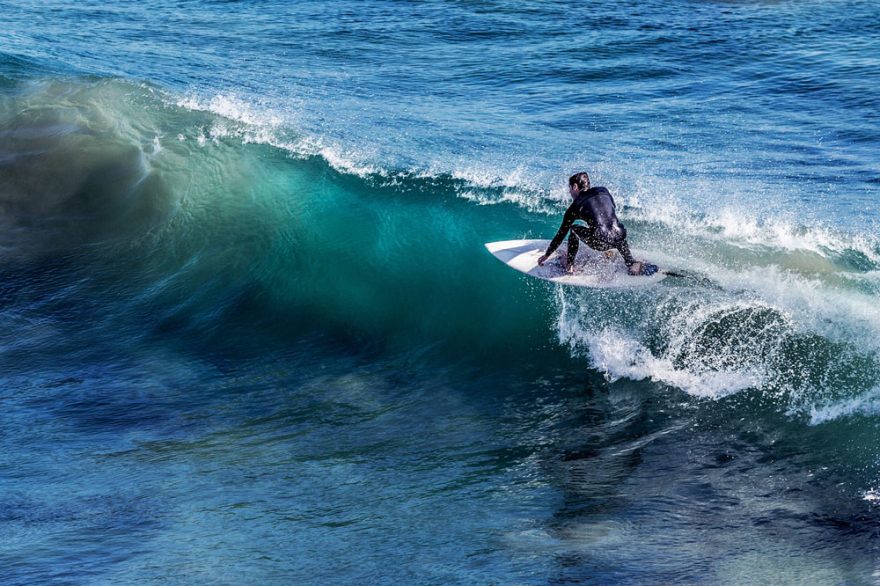 Going on a surfing trip? Got your board and wetsuit ready? What else do you need? If you're new to surfing, then you may not think you need much more for the trip.
However, there are plenty of great accessories that will help to make your next surfing adventure that much better.
We take a look at some of our top picks for handy surfing gear that will make hitting the waves a breeze.
Block Wrap-Rax Double Soft Rack
This adjustable roof rack by Block Surf is perfect for carrying your surfboards. It can fit onto all cars whether they have gutters or not and can securely carry up to four surfboards. This roof rack has been designed with heavy aircraft buckles so that it's stable and safe. You won't need to worry about losing boards along the way! For convenience, the rack also comes with a drawstring carry case.
Price tag: $45.00
Dritek Hanger
This brilliant travel hanger has been specially made for hanging wetsuits. After you've been for a surf, if there's nowhere to place your suit to dry, this trusty hanger will come in handy. Instead of a hook, it comes with a carabiner; this means that you can literally hook it onto anything. It's sturdy, secure, durable and also versatile.
Price tag: $19.00
Ocean Wave Set
When you're heading into the ocean, and you don't want to leave any personal items on the beach such as your phone or wallet, you need to find a secure place for them. With this ocean wave set, you get two waterproof pouches. If you want to take any photos while you're out in the water, the ocean wave phone pouch is perfect for you.
You also get a waterproof waist bag that you can store anything from a Kindle to your keys. The waist pouch has an adjustable strap for comfort and security and can be worn across your body, or over your shoulder.
Price tag: $18.00
Mizu V8 Water Bottle
The updated version of the V6, the V8 is useful for keeping you hydrated during those long, hot surf sessions. This reusable bottle can hold water, juice, soda or whatever liquid you feel like drinking. The V8 is BPA free; it can hold 800 ml, and it can also keep your drink nice and cold even in the scorching hot sun.
Price tag: $36
Mr. Zogs Sexwax Original Surf Wax
This old school surf wax formula is ideal for a top or base coat on your board. Mr. Zoggs Original surf wax is smooth to apply and also comes in four different water temperatures: tropical, warm, cool and cold. Each of the water temperatures is also available in four different scents: strawberry, grape, coconut, and pineapple.
Price tag: $5.00