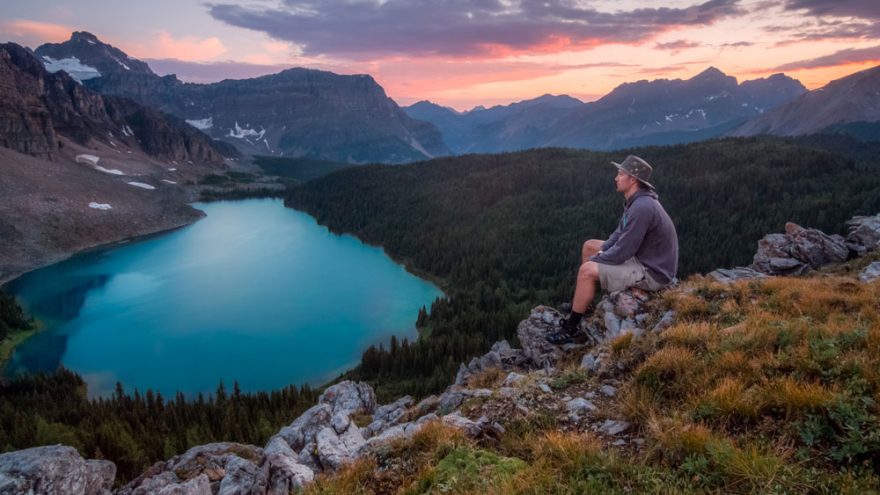 Hiking has to be one of the best activities that anyone can participate in – it's practically free, you're surrounded by fresh air, beautiful scenery and the sound of nature. Going on a hike might just be the most serene sport that anyone can get involved in, but it's not just great for your health, there are several other benefits to heading into the great outdoors.
When you think about going on a hike, learning life lessons is the last thing that will come to anyone's mind. However, there is a range of different life experiences that an individual can learn from going on a trek. Your challenging journey doesn't just have to be for that feeling of achievement or the scenic view.
Here are five lessons that you can learn while hiking anywhere in the world.
Giving Up Isn't An Option
When you've set a goal to reach a particular destination, halfway through your hike, you can't just give up. Unless you're injured or conditions are becoming dangerous, keep on going until you've reached your target.
The amount of self-respect and achievement that you'll feel will become your new adrenaline. Whatever your goals are in life, you can experience that satisfaction by never giving up.
Take Control Of Your Tiny Voice
We all have that tiny voice in our head that likes to tell us that we can't accomplish tasks we set out to do. This little voice is called self-doubt, and it's something that we can easily ignore.
If you want to hike up Half Dome, then do it. Lock away that discouraging voice in an imaginary sound proof room and throw away the key. If you have your heart set on a goal, don't let anyone, including yourself, get in your way.
Being Prepared For The Situation You're In
When you go hiking, specific gear is usually needed. Whether you're going for a solo hike or you have some companions, everyone must play their part. If you don't prepare yourself with the required necessities, you may be putting yourself and others at risk.
Getting the right equipment together for your trek will teach you about the necessities of being prepared for any eventuality. That means packing enough food and water for more than just the time you plan on being away, bringing a first aid kit, and letting others know where you plan on going.
If you aren't ready to face the unknown, then you could potentially put yourself and others in an awkward position. You can't always count on someone else to save the day, so always make sure you prepare yourself.
Accepting Your Limits
Everyone has their limits, and this is one of the main things that you learn while hiking. Many people don't like to accept that they have limits, they push and push themselves until they either get injured or learn the hard way. Accepting your limit will get you far, not only in your hiking life but also in many other areas. Just take one step at a time.
Enjoy The Finer Details In Life
When you're hiking up a mountain, the ultimate target is reaching the peak. Yes, the view you receive may be breath-taking, but wasn't the rest of the hike? You should enjoy and appreciate every step that you take, watch the path that you're walking and take in the finer details that are around you. It's not all about the end, don't rush the hike, or you'll miss some extraordinary things.