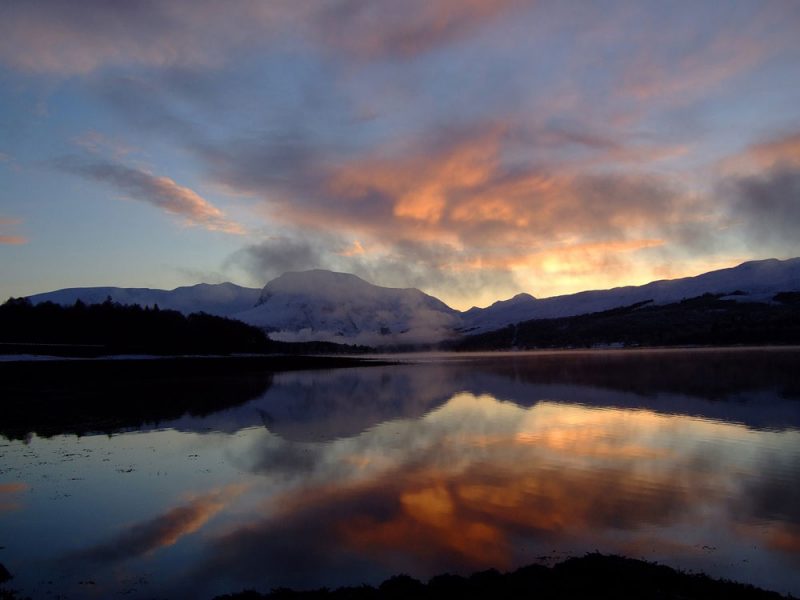 If you're a keen hiker, we're sure that you'll have heard of Ben Nevis, but if not, it's a one that you need to add to your bucket list now. Located in Scotland, it's the biggest mountain in the British Isles.
With an elevation of over 1,300 meters, it's certainly a hike that all avid walkers need to try. Thousands of people flock to Scotland with their hiking gear ready to tackle Ben Nevis. Every year, over 120,000 walkers accomplish the entire ascent and another 100,000 people complete a partial ascent.
It's a popular tourist destination that provides some of the most breathtaking views across the Scottish countryside. Depending on the time of year that you visit, you'll be hiking among a wide range of people from beginners to pros.
If you want to find out more about this popular hike, carry on reading.
Easy To Find & Accessible

Ben Nevis is easily accessible by car; there's a large parking lot in which you can park your vehicle safely. You don't have to walk far to find the base of the mountain, simply follow the path, or any other walkers; the main track isn't hard to miss.
What To Expect

The main path that tourists use is known as the 'Pony Track,' it is well maintained and starts off pretty simply. For almost half of the ascent, you're walking up stone steps. While at first they seem effortless, your legs will ache soon enough.
Not being able to take your own strides can become strenuous, but this shouldn't put you off. During peak tourist season, you might also experience a true Scotsman playing his bagpipes in a kilt!

At one point in the walk, you need to navigate your way through the stream of a small waterfall, but if you have some hiking poles, you'll have no trouble at all. After the step-like path finishes, the trail becomes a bit rougher. If the weather has been wet, expect mud and slippery gravel.

Depending on the season, you might also have to trek through some snow. You need to make sure that you stick to the path as there are some sheer drops. When it's cloudy and snowy, it can be easy to get a bit lost, so it's important that you stay in your group. If you get to the peak and the weather is too dangerous for the descent, there is a survival shelter that's available for all walkers to use.
The Right Type Of Gear

When you're planning to walk up Ben Nevis, you're going to need all of the basics, but depending on the time of the year that you visit, there are a few extra that you may require.
Spring/Summer
Ben Nevis is in the UK, so spring and summer weather is incredibly unpredictable. You might get a day where the sun is shining, the temperatures are high and the sky doesn't have a cloud in sight. Then, on the other hand, you could get a day where it's torrential rain, windy, cold and cloudy. If you visit at this time of the year, here's the gear that you should bring along:
Backpack – This item is a necessity. You're going to need to pack some energy boosting lunch, a bottle of water, maybe a camera and potentially some other things that will follow on this list.
Waterproof – Whether it's sunny or rainy, you're going to need a waterproof. Even on warm days, as you climb higher, the wind does pick up and the temperature drops. A waterproof will keep the wind off you and give you that extra bit of warmth. And, of course, if it's raining, it prevents you from becoming soaked.
Fleece – If you happened to go on a colder spring day, you'd be glad of a lightweight, thermal fleece. You can roll it up nice and small, so it fits into your backpack, and by bringing a lightweight one, it won't add too much extra weight to your back. The peak of Ben Nevis can get freezing, even during the warmer months, so make sure you come prepared.
Cap – On a sunny day, you're going to be exposed to direct sunlight for the majority of the hike. A cap will not only keep the sun out of your eyes, but it will also prevent you from getting heat stroke.
Autumn/Winter
During these two seasons, the temperature can drop noticeably as the peak of Ben Nevis gets closer. At the start of the hike the weather can start off as a warm and dry Autumn day, but as you get closer to the top, it's not unlikely if you see some snow.
Obviously, you're going to need cold and wet weather appropriate gear such as a coat and shoes with good treads, but here's a few other things that you'll need for an Autumn or Winter hike:
Backpack – Again, a bag is essential so that you can carry your food, water, and any gear you don't need at the start.
Hat, Gloves & Scarf – During the winter especially, you're going to need all three of these items. As you make your way to the peak of Ben Nevis, clouds can set in, and the temperature can become bitter.