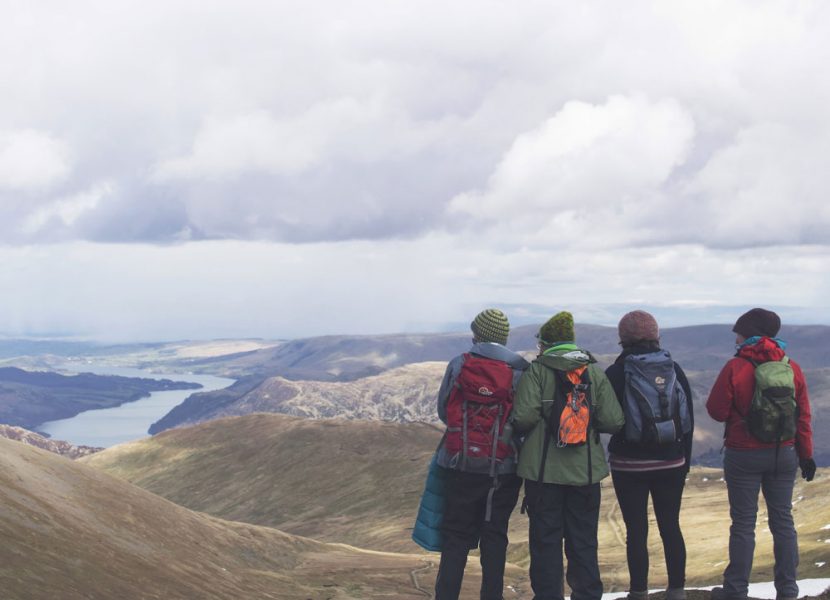 The Lake District, primarily known for its lakes, mountains, and stunning countryside, is a must-visit for anyone thinking of heading over to the UK.
Located in Cumbria, the northwest of England, this rural region is visited by many people from all over the world. The Lake District is only 2,362 km², so it's easy to travel to all of its destinations and make the most out of your trip. With hundreds of walks and hikes, you're spoilt for choice.
Here's a list of some of the best trails that you can do in the Lakes at any time of the year.
Grasmere

If you're looking for a hike that has a great mixture of challenging stretches and beautiful scenery, you need to check out Grasmere. After you've reached the peak of this trail, you'll find that the descent is just as thrilling as the ascent. A brilliant way to end your day is to have a browse around the quaint village of Grasmere.
Distance: 5.6 miles
Time: Over 2 hours
Ascent: 263 foot
Catbells

Although this is a shorter climb, you still feel like you've made an achievement at the end. Whether you're a keen hiker, or you're just starting out, this surprisingly tough hike suits a range of levels.
Distance: 3.7 miles
Time: Over 2 hours
Ascent: 1,489 foot
Skiddaw

Here in the Lake District, out of six fells, Skiddaw is the only one to be at the height of over 3,000 foot. During this hike, you get a range of terrain from grassy spreads to rough, steep paths. For fantastic views over Derwentwater and Keswick, this is the trail you need to try.
Distance: 6.2 miles
Time: Over 3 hours
Ascent: 3,054 foot
Helvellyn

Although this trail is steep and testing, navigating your way up the mountain is pretty straightforward. The effort is worth it as once you're at the top, on a clear day, you get to see vast amounts of breath-taking views.
Distance: 9.3 miles
Time: Over 4 hours
Ascent: 3,120 foot
Scafell Pike

Being the biggest mountain in the Lake District, this is a must-do trail for all of you real adventurers. If Scafell Pike isn't yet on your bucket list, you need to add it on now! The majority of this walk is steep, with some stretches more challenging than others. However, as you get closer to the top, it can become a bit more tricky, especially if the weather is poor. Although this is a lengthy hike, every ounce of effort is entirely worth it.
Distance: 5.8 miles
Time: Over 5 hours
Ascent: 3,209 foot