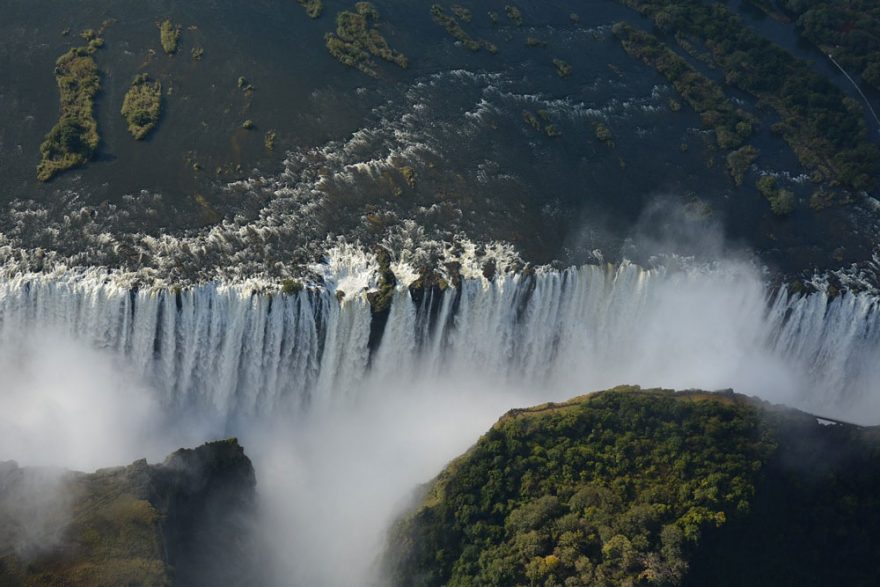 One wrong move and it's 100m down to the bottom of the largest waterfall in the world. Victoria Falls is one of the wonders o the world, being not the highest but largest in the world in terms of the amount of water.
If you've ever been here or seen images of the waterfall, it's easy to see why it is one of the seven wonders of the world. What makes this place truly special is for those brave enough to face it.
At the top of the falls, there is a spot aptly named Devil's Pool, which is probably nature's most extreme infinity pool. Here, there is a rock ledge which holds back the flowing water to form a pool in which you can swim at a certain time of year. The perfect time to visit is between September and October, when it's dry season and safest.
Due to the obvious dangers you'll face here, it's advised that you plan your visit here with an official tour guide. They'll be able to show you how to access the falls and pool safely.
Once there, in order to access Devil's Armchair, which is the famous spot to sit right at the edge, you have to take a leap of faith off a rock into the water. The current will pull you to the edge. Here, you can see tourists who seem oblivious to any danger, having fun and splashing. Having said that, unless you're behaving dangerously, the chances of anything going wrong are incredibly slim.