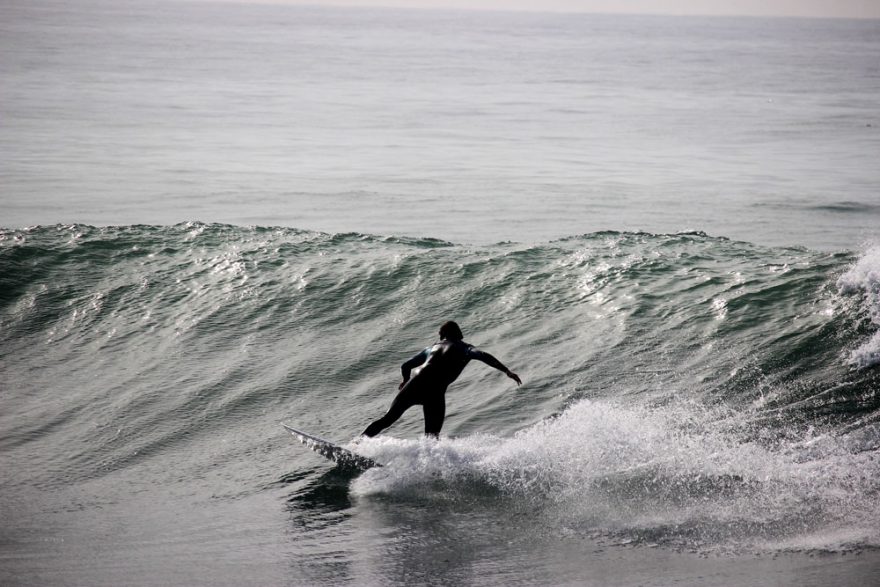 We're certainly at that time of year now where we simply have to embrace the cold weather (unless you're lucky enough to be in a warm climate). We can either sit around, grumbling about the frosty air or go out and make the most of it.
As technology progresses, wetsuits are becoming more effective at keeping the cold out, meaning surfing doesn't have to be a summer sport. It's not for the weak, though. Having said that, the trend of cold weather surfing is rising, and you can notice small communities of surfers popping up in the likes of Iceland and Norway.
Another great benefit of enjoying surfing in cold conditions is that you'll avoid the crowds. Further, depending on where you are based, winter swells can be some of the best in the year. So, if you can brave it, it's definitely worth a shot.
Preparation
In order to take part in cold weather surfing, it's important that you take the necessary precautions i.e. have the right gear and warm up properly.
It's important that you don't skimp on the gear. Make sure you ask around and invest in a high quality wetsuit which will really do the job. As well as the wetsuit, you will need:
Aside from the gear, you can prepare your body for what it's about to endure by making sure you're fully warmed up and fuelled. Here are some key phases of prep you should consider:
Eating root vegetables about 2 hours before you head out will give you sustained energy and heat
Keep your body as warm as possible in advance of surfing
If your feet are already cold, don't head out! It's much better to warm up first
Make sure you're got something to wrap up warm in after
Don't go solo; cold weather surfing is more dangerous
Iceland
Although Iceland can be known for it's glaciers, there are some great surf spots, with a variety of different wave breaks. If you take a surfing trip here, you can expect to see mellow 3ft waves to heavy reef slabs. If you're coming here, then you can stay in Reykjavík. Although this doesn't house any of the best surf spots in Iceland, it is a great base for taking a trip to them.
Norway
The Loften Islands, which is in the North part of Norway, is the 'go-to' place for surfing here. Being in the Arctic circle, the temperatures can get seriously low, plus the days are pretty short. Not short of enthusiasm, the atmosphere in Norway's surf community is excellent and you're bound to be welcomed into a hot tub after your surf. Having been featured in the New York Times, it's a safe bet on Norway's growing cold weather surfing community.
Scotland
Known for it's rough and unpredictable weather, Scotland doesn't have the reputation of some famous surfing locations. However, on the North coast, there is growing interest in cold weather surfing in the quiet town of Thurso. In fact, so much so that a world tour event has been held here over various years.