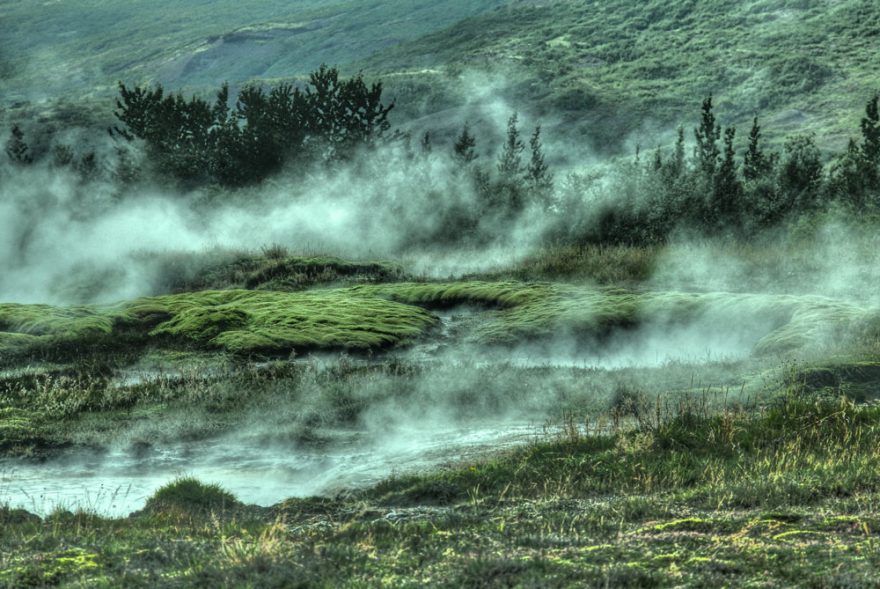 What better way to end a hike than to soak yourself in a natural pool? With plenty of remote hot springs hidden in the American wilderness, you won't have to travel far to find one near you.
We've compiled a list of some of the best natural hot springs in the country that you have no choice but to hike to get there. Trust us; even the longest trek will be well worth it in the end.
Conundrum Hot Springs, Colorado

As the most remote hot spring in Colorado, this hidden treasure is undoubtedly worth the hike. Soaking in the natural, relaxing hot spring isn't the only thing this place has to offer, as you're also able to camp overnight and get some picture perfect views of the mountaintop scenery.
During the hike, you'll ramble over eight miles through the Maroon Bells Wilderness on grassy meadows, rocky terrain, and steep inclines, but at the end of the walk, you get awarded a brilliant prize.
Rainbow Hot Springs, Colorado

If you want to visit Rainbow Hot Spring, pack up your gear and put on your walking shoes as you need to embark on a seven-mile hike. If you don't enjoy crowded locations, avoid going here during the summer as many people bring themselves and their dogs along to soak in the luscious pools.
Radium Hot Springs, Colorado

This natural hot spring, located on the Colorado River, is a popular destination for many adventures from hikers to kayakers and more. To reach these pools, you need to hike across a mesa to a cliff, then navigate your way down a rock chimney. It's only a short walk, but it's sure to get your blood pumping and a soak in a hot spring will be exactly what you need at the end.
Piedra River Hot Springs, Colorado

Requiring only a short mile long hike, this hot spring is the perfect place to appreciate nature and enjoy some wildlife. Here you can enjoy the warm water of the pools and get some peace and quiet from the usual rush of life.
Sykes Hot Springs, California

Settled within the Ventana Wilderness, this hot spring is a popular location for many. Not only do you get to experience the excellent natural pools, but there's also some outstanding views, adventurous hiking trails and comfortable camping. Give this destination a try; you'll regret it if you don't!
Stanley Hot Springs, Idaho

The Stanley Hot Springs is set in a scenic location and offers a truly memorable experience. The six-mile hike here may be challenging, but once you get to this beautiful place, you'll soon realize the effort was worth it. While you're soaking in the steamy water, you may even have an encounter with a moose!
Goldbug Hot Springs, Idaho

Hidden away by rugged and thick backcountry, this hot spring in Idaho is the best you can visit. This remote environment is brimming with beautiful nature and relaxing waterfalls. To get to this stunning location, it only requires a two-mile walk.
Jerry Johnson Hot Spring, Idaho

After a beautiful drive through the Clearwater National Forest, an easy walk through a breath-taking trail and a trip over a charming bridge, you're finally at this desirable destination. This picturesque spot is home to some of the most relaxing waterfall pools.