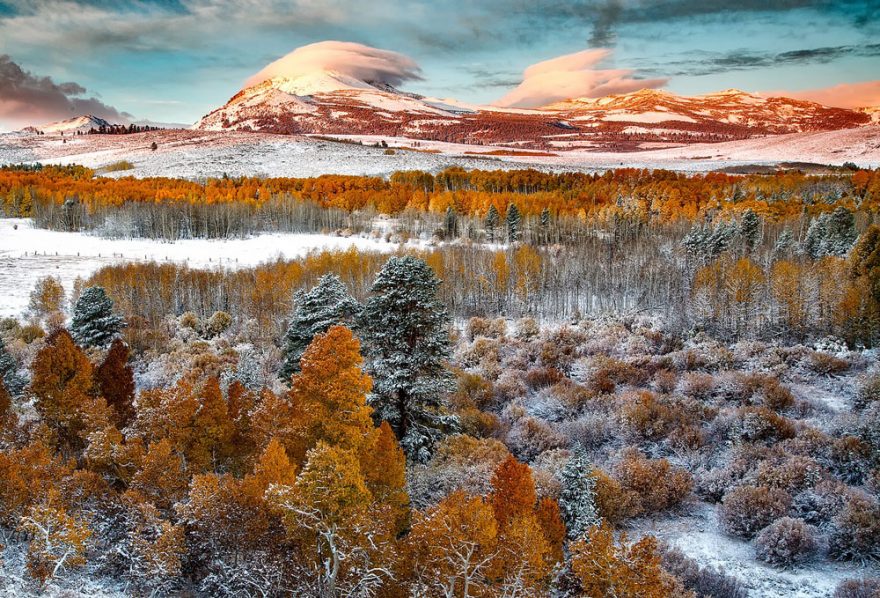 Rain, sun, snow or wind, whatever the weather is like in California, there's always an adventure to be had. Whether it's the snowy ski resorts, the striking deserts or the picturesque mountains, for a long time now, California has been a popular destination for visitors from all over the world.
Being in the concrete jungle can also begin to get a bit tiring and frustrating, so why not escape the hustle and bustle and put yourself in a new environment?
Here are some of the top California winter adventures where you can enjoy an exhilarating experience.
Death Valley
Open all year round, with its mild and brisk winters, Death Valley National Park is the perfect destination for cold season campers. Boasting over 400 miles of backcountry roads which all give you access to three million acres of beautiful wilderness, you won't get bored during this winter camping adventure.
Big Bear Mountain Resort

If you're looking for a snowboarding adventure, hit the slopes at Bear Mountain. This park includes a broad range of jumps and is home to 748 acres of terrain that's suitable for snowboarders of all levels.
San Andreas Fault Line

Stretching over 800 miles, this desert is filled with fascinating scenery such as land formations. There's plenty of things to see and do, so even the most adventurous will find this area thrilling. Due to the North America and Pacific plate movements, you're able to view rock twists, sag ponds, and unusual tectonic boundaries. If you're feeling up to the challenge, you can also go for a hike and explore the San Bernardino National Forest.
Paiute-Shoshone Rock Art
Thousands of years ago, the Paiute-Shoshone tribe created these stunning pieces of art on the rock. Located outside of Bishop, California; you can find many of these decorated slabs just off the Fish Slough Road. Not only do you get to see some iconic historical artwork, but you also get some breathtaking views of the White Mountains and the Sierra Nevada Mountains.
Mammoth Mountain
With over 3,100 feet of terrain and 150 trails to indulge yourself in, Mammoth Mountain is the place to go this winter for skiing. Ranked as the tallest skiing resort in California, this mountain has a grand elevation of over 11,000 feet.
Southern California: Whale Migration
During the winter months, the gray whale begins its seasonal migration. Along the coasts of San Diego, Santa Barbara and more, you can spot these magnificent giants during their mammoth journey. Laguna Beach, Dana Point and Newport Beach are just a few of the destinations where you can capture the best views.
Palm Springs Aerial Tramway

Hitch a lift in a tram to Mount Jacinto State Park where you can embark on a range of adventures. The tram ride is approximately 10 minutes long, and you won't need to worry about moving from side to side to snap some brilliant photos of the view; the tram floor rotates 360 degrees.
Once your tram trip has come to a stop, you can choose between a range of adventures such as hiking nature trails. It is open all year round, so it's the perfect place to visit during winter.