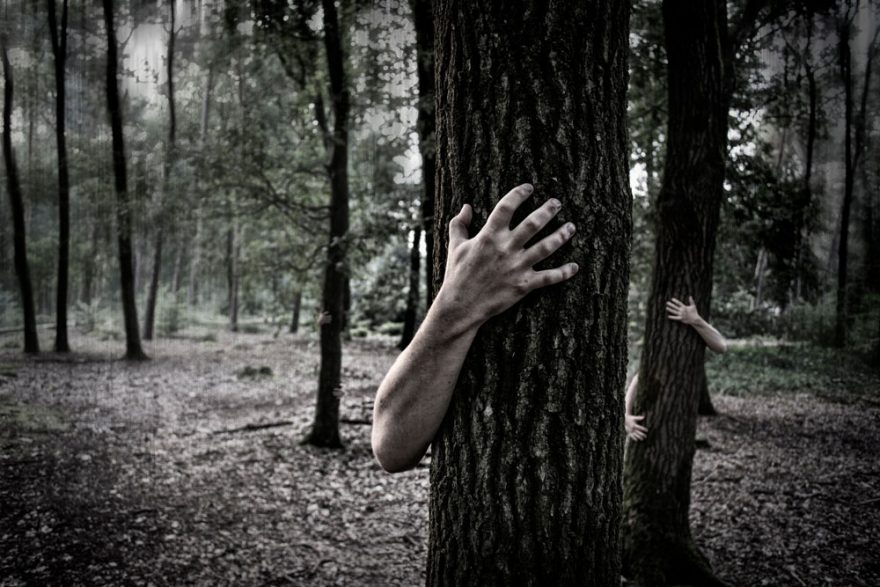 Once upon a time, on a dark night, alone in the woods…
Yep, it's spooky campfire time of year. When going camping with a group of friends, it's only right that you exchange scary stories while the night sky is lit by only your torches and the glow of the fire.
You want to make sure that your stories don't fall flat, right? If you want to have the scariest story of the night and send shivers down the spines of your co-campers, then we suggest you read the following.
Word of warning, don't turn around…
The Licked Hand
Have you ever been scared to look under your bed at night, or for that matter, have your hand lying over the edge of the bed? Turns out, your childhood nightmare of someone lurking under your bed is far more real than you'd ever have hoped.
Click here to read.
Madman
If you really want to set the scene and make your friends scared of their own surroundings, then this movie-inspired tale will do the trick. Inspired from a scene in the 1982 film, Madman is a story about a farmer who killed his entire family.
Click here to read.
Lost in the Woods
If you're feeling extra devious, then this two-person story is going to make your friends regret ever camping with you. For this, you'll need an co-story teller who is willing to act like they've never heard the story before, until the end…
Click here to read.
I Hate When Charlie Goes Away
Is there anything scarier in a horror movie than a child possessed? For some reason, the innocence combined with evil is the perfect recipe to frighten the toughest man. Don't you just hate it when Charlie goes away? Wait for the twist in this one…
Click here to read.
The Missing Boyfriend
Have you ever driven at night, in the dark, nothing but your car illuminating the path ahead of you? There is something incredibly chilling and scary about looking out the side window and only seeing darkness. Is there someone standing there? Turns out, in this story, there was…
Click here to read.