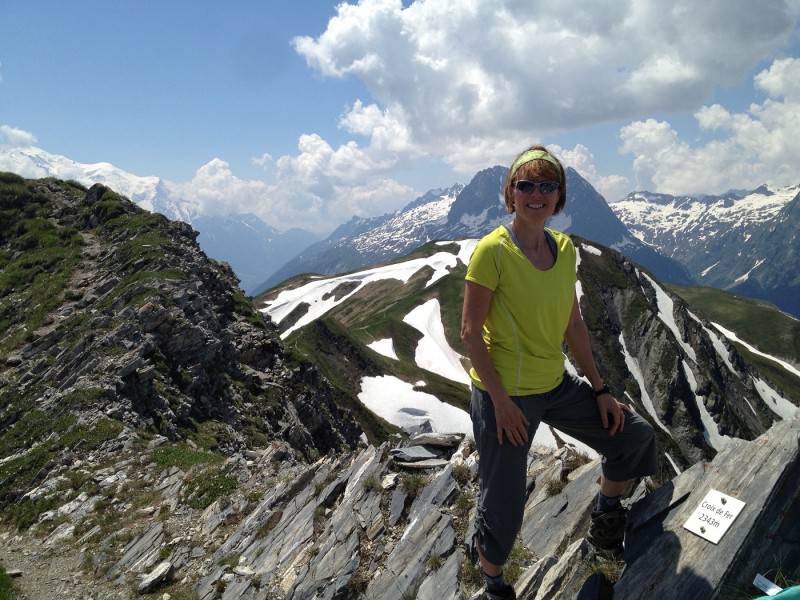 Considering your next adventure vacation?
Whether skiing, snowboarding, hiking, bicycling, paddling, trekking or other pursuits,  vacation outfitters mold packages for time-strapped consumers.
From jungles and parks to mountains and  ski resorts, travel is often included in personal bucket lists. For those shunning much internet research, travel agents like Jane Chauvin of New Hampshire's Penny Pitou Travel provide expert advice for guided or self-guided explorations.
"People are working long and hard and they like the idea of having some aspects of their trips planned and all in place before they leave home so they don't have to spend their time organizing their activities when they arrive at their destination," she said.
Chauvin has traveled the world in search of adventure and helps others do the same. A certified travel counselor, she's skied in Switzerland,  hiked and climbed in the Dolomites and Greek Islands, and crossed the border between Malawi and Mozambique on bicycle. She's married to renowned climber and guide Marc Chauvin.
There are those people who want everything planned ahead, while others  may just want parts of their vacation in place for them like having their nightly accommodations booked for a bicycle trip, but during the day they pedal independently with maps and routes provided ahead of time.
"Or for those that like a small group, this type of trip is also available fully guided and supported giving the traveler a sense of ease and allows them to fully enjoy their trip without worry about planning the details," she said.
So book that trip and go.
Have any tips for choosing the right travel agent or outfitter?
With so many options out there, talk to friends, read reviews from other travelers, understand the training your guides have and talk with your travel agent to help choose the right operator for your adventure.  It can be overwhelming and time consuming to research all on your own.
What might a travel agent be able to do that I couldn't do myself on the internet?
A travel agent does so much more than book a flight.  They know how to put all the pieces of your adventure vacation together from destination information and proper documents needed to travel such as visas or a yellow fever card  to helping you choose the right outfitter for your adventure and assist with the purchase of travel insurance too.  One stop shopping!
Any advice in terms of playing nice with others if I'm on a group adventure with people I haven't met before?
An important part of traveling with others is taking time out for yourself each day and stepping away from the group for a little while.  People get tired with an adventurous day and time zone changes and it's important to remember you are with your group for a short time in the grand scheme of things and learning to let little differences go and enjoy each day no matter what will make a huge difference in your trip satisfaction in the long run.
How fit do I have to be for an adventure vacation?
Many adventure vacations now offer a variety of choices to accommodate different fitness levels and intensities.  They will offer different training strategies and recommendations depending on the type of adventure you will be undertaking.  Being prepared for your adventure allows for the greatest enjoyment.
What about comfort level?
These days there are adventure companies offering camping options to luxury small hotels and fine country inns.  This allows the traveler to choose the best fit for them from roughing it to being fully pampered.  There is something for everyone at all ends of the comfort spectrum.
And food, particularly if I'm in a foreign country?
Eating like a local when traveling allows you to experience the traditions and culture of the region you are visiting.  Find the local markets, street vendors, if there is a festival or holiday, be involved, get out into the local neighborhoods and off the main tourist track.
Do I need any special insurance, visas or vaccinations?
Travel insurance is recommended especially when traveling outside of the U.S. and can include features such as health insurance, Medevac insurance, and cancellation insurance.  Many tour operators and airlines will have stiff cancellation policies or perhaps your own health insurance does not cover you outside of the U.S. so protecting yourself is very important.  Many countries do require a special entry visa in addition to your passport as well as vaccinations.  Your travel agent will assist you in determining what you'll need for your particular adventure destination.
What about tipping guides?
Tipping outside of the U.S. is not as an important part of the local culture as it is here in the U.S.  In some places it is actually insulting to tip.  Together with your travel agent we suggest you research your destination to know what is appropriate in the area you'll be traveling.  Having some small bills handy is always helpful.