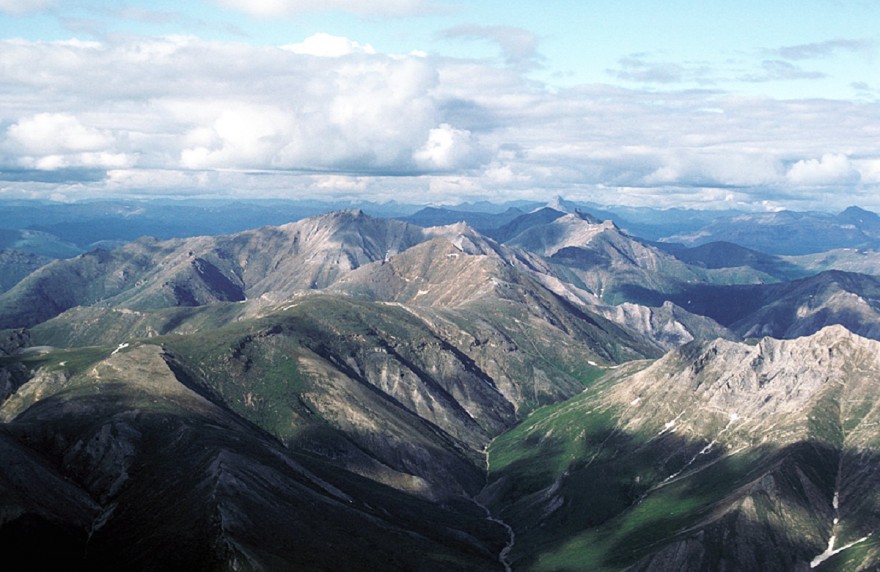 National Parks are hot travel spots for outdoor lovers, with leading protected playgrounds seeing millions of visitors annually.
Great Smoky Mountains, Grand Canyon, and Yosemite topped the 2014 visitor list according to the National Park Service with those three areas seeing a whopping 27 percent of all National Park visitors.
Rounding out the top 10 are Yosemite, Yellowstone, Rocky Mountain. Olympic, Zion, Grand Teton, Acadia and Glacier.
But what about some of the least-visited parks?
1. Gates of the Arctic National Park, Alaska
Not only is the most northern of the U.S. national parks remote, there are also no trails, roads or established campsites. No wonder it only saw 12,669 visitors, the least of any of the That said, hikers can wander at will across the more than 8 million acres of boggy ground, water crossings and thick tussocks. Cell phones are useless. There are no support services and a good day of hiking is about six miles. About 280 miles north of Fairbanks off the mostly unpaved Dalton Highway west of Coldfoot, visitors must either hike or fly in to the park. Outfitters can arrange for air transportation as the park is loaded with fishing opportunities at quiet lakes, rivers to float and plenty of acres to watch caribou.
2. National Park of America Samoa, South Pacific
Okay, so you really have to want to get here too. Some 13,953 people did last year. The tropical rainforest park is on three islands—Tutuila, Tau and Ofu, some 2600 miles southwest of Hawaii. But once there visitors can hike the volcanic islands. Wildlife watchers can go batty as bats are the only native mammals in American Samoa. The bats eat insects and aren't interested in people. More than 300 types of birds live in the park. The park is also underwater, with a vast coral reef ready for divers.
3. Isle Royale National Park, Michigan
A lot closer to the multitudes than Alaska and the South Pacific, Isle Royale is an island park tucked in the northwest portion of Lake Superior bordered by Michigan, Wisconsin, Minnesota and Ontario. Get there by boat or seaplane from three depots—Houghton, Michigan; Copper Harbor, Michigan; and Grand Portage, Minnesota. The roadless island (no wheeled vehicles except wheelchairs) has 36 campsites. Hikers tend to use them during a 4 to 6 day 40-plus mile hike from Windigo to Rock Harbor. Paddlers can rent crafts on the island, or bring their own. Fishing abounds. Day trippers have short hikes like a mile leg-stretcher near Windigo or a 4-mile circuit by Rock Harbor out to Scoville Point. About 14,560 visitors made the trip to the park last year.
4. Lake Clark National Park, Alaska
Have you seen "Alone in the Wilderness"? It's the amazing story of amateur naturalist Dick Proenneke who lives alone and off the land for some 30 years in a hand-built cabin on the shores of Twin Lakes in southwestern Alaska. Though Proenneke died at age 86 in 2003, his cabin remains in Lake Clark National Park. There's lot to do here, even winter fat biking, including kayaking, camping, backpacking, along the tundra, rafting, fishing, hunting and brown bear watching. One popular backcountry hike is flying into Silver Salmon Creek Beach and walking the approximately 25 miles along the sand and gravel way to Chinitna Bay. Many hikers do it in three days and two days. Just keep an eye out for bears and a trio of river crossings. The park saw 16,100 visitors last year.
5. North Cascades National Park, Washington
Though only three hours from Seattle, North Cascades saw 23,865 visitors last year in a park with more than 300 glaciers. The park has a unique pathway not only for motorists, but cyclists too. A gorgeous stretch of the North Cascades Highway passes through the park. The meandering way with serious elevation change goes some 60 miles between Marblemount and Washington Pass. Camping, water and toilets are available with one food stop. There are also a couple of tunnels for cyclists to navigate too. The 74-mile ride from Marblemount to Mazama is popular. FYI. elevation in Marblemount is 358 feet. Washington Pass is 5,477 feet.