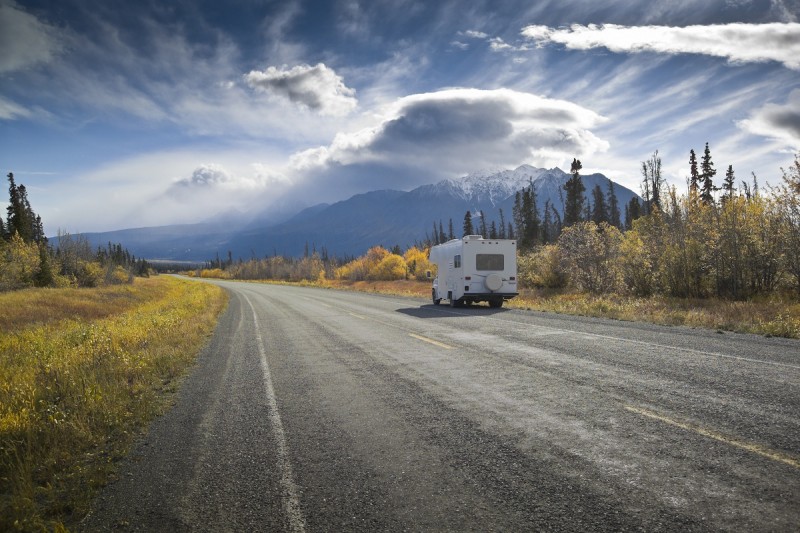 My family loves the fall with its warm afternoons and cool, brisk mornings. There is no better time to take the family out and enjoy a leisurely long weekend sitting around or cooking by a campfire. There are many wonderful products on the market that make hanging out in the family camper easy, fun, and convenient for the entire family. Here are a few of our favorite items that we suggest for a relaxed and self-contained family outing to the lake or the woods.
Batteries and a charger—two necessities
Batteries are a must for just about everything your family needs for a camping trip. Interstate Batteries is a leader in batteries and battery chargers and has a reputation for quality and reliability like none other in the business. The Interstate Batteries Universal Charger for NiCd and NiMH batteries is an excellent choice to have on-hand to keep rechargeable batteries charged and keep space manageable in the camper. This charger does it all: you can charge AAA, AA, C, D, and 9V NiCd and NiMH batteries with one item.
It is very easy to operate and has built-in IC timer control and LED indicators for convenience and proper charging of your batteries. It takes up very little space, and all of the rechargeable batteries are available through Interstate All Battery Centers. You will never be stuck with a dead flashlight or radio again when you have one of these long-lasting chargers. The MSRP is $28.99 and it pays for itself in just one camping trip.
Blending on the move
For modern convenience in your home away from home, GSI Outdoors is a one-stop shop for some of the best camping gear available. The Vortex Blender is one of GSI Outdoors' most popular items for camping for one obvious reason—it requires no power. It is, instead, hand-cranked. You can make pancakes for breakfast and healthy smoothies after a hike or bike ride, and it functions as a food processor. It's also perfect for making margaritas.
The base fits into the pitcher, making it a compact nine-inch unit that is easy to pack and store. The Vortex has a locking-lid design and a very powerful, two-speed gear system that crushes ice with ease. It has a wide base with a secure C-clamp that attaches to any table. With an MSRP of $99.95, it will be one of the most-used items in your camper.
A light in the dark
A good spotlight is a must for any camping trip; they provide a large amount of illumination for identifying things that go bump in the night. Some can be bulky and hard to store in a camper. Interstate All Battery Center has a great option that cuts down on the bulk and provides a great source of light for times you need a lot of light in a hurry. The Interstate LED Spotlight has a 3W LED with a light output of 220 lumens. It has a dependable beam distance of nearly 550 yards—that's over five football fields! It is powered by four AA batteries and is very compact and tough. It also comes with an easy-to-use adjustable wrist strap.
The Interstate LED spotlight provides over 40 hours of light between charges and weighs just a little over one half-pound—it's no wonder so many fire departments across the country use this light! It is an incredible value at the MSRP of $18.99. Just don't forget to order the Interstate AA alkaline batteries, and you will never be left in the dark.
A morning kickstarter
Hot coffee is the perfect way to warm up on those chilly fall mornings. Again, GSI has you covered with their Java Press—arguably the best portable coffee maker on the market. The defining feature of the four-person 50-ounce model is a split-ring plunger that virtually eliminates coffee "blow-by" for a robust and clean taste. It features a crystal-clear carafe made from BPA-free co-polyester with insulating EVA sleeves that are easily removed for clean-up. The double-wall insulated lids stay in place while brewing to the ideal temperature. Move over Starbucks, gourmet coffee can be brewed in three easy steps. With an MSRP of $44.95, it is all you will need for years of coffee-drinking enjoyment in the outdoors.
Cooking on the move
The Pinnacle Camper set from GSI is designed for four people and features their top of the line Pinnacle cookware and Infinity tableware. Included in the system are a three-liter pot, two-liter pot, two strainer lids, one 9.75-inch fry pan, four color-coded bowls and plates, insulated mugs and sip-it tops, and a pot gripper. It's all packaged in a stuff sack made out of polyurethane-lined nylon fabric that doubles as a sink or wash basin. The fry pan can be used as a serving plate and the pots as serving bowls. It's everything you need to cook in your camper in a very compact easy-to-store system. This set will last a lifetime if cared for, so the MSRP of $129.95 make this a real bargain both for space and ease in the camper.
This article was produced in partnership with Interstate Batteries.
Featured image copyright Getty Images/tibu