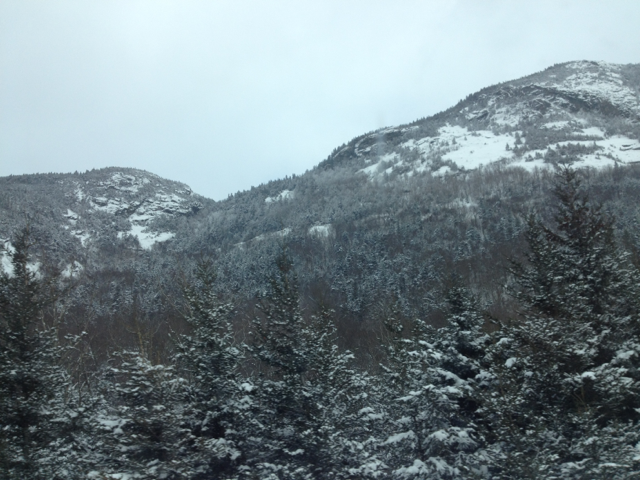 In the middle of New Hampshire's White Mountain National Forest sits Franconia Notch State Park.
This time of year the narrow, snow-covered trails that weave throughout the wooded terrain are packed down with marks of heavy boots layered with intricate patterns left behind by snowshoes.
During my vacation to visit a college friend, I was able to explore these trails after a fresh snow had blanketed the land. The snow had covered the trees in such a way that bottom branches were pressed to the ground by the weight, creating natural forts that circled the tree trunks.
While I had been day dreaming of hiking through the mountains to experience scenery such as this for weeks prior to my trip, the reality of our hike provided me with much more. The views, because of frozen streams of water, silent falling snow, and sun creeping through thin branches, was almost otherworldly.
It's difficult to describe how serene the mountain trails were that day, but I did my best to capture the beauty.
Images by Ariel Black