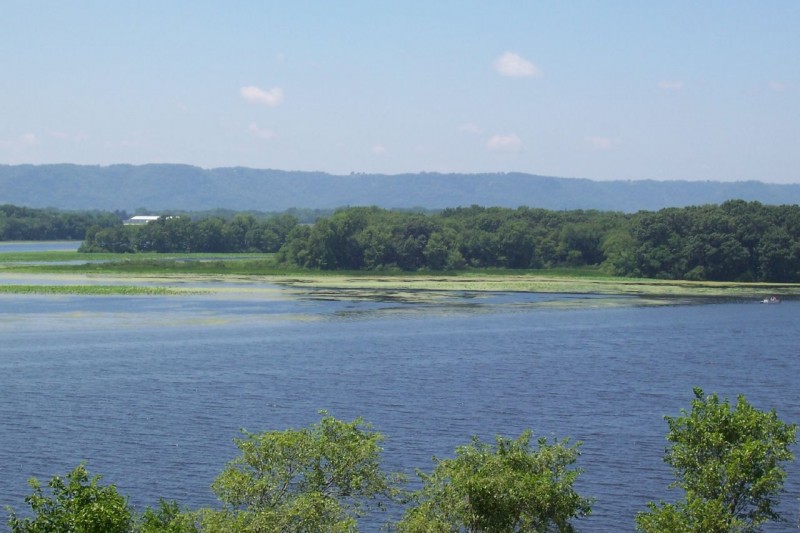 With gas approaching (or crossing) $4 a gallon, and peak travel season starting this past weekend, I am left with wondering where to go. I don't want to spend a small fortune on getting to my destination, taking away from being able to spend money on other things like dinners or trinkets. So my goal for my travel writing is to keep it simple: I'm going on a stay-cation.
What is a stay-cation one might ask? Stay-cations are a growing trend where people are commonly taking their vacation time and as the name has it, picking a destination that's close to home: in most cases one to two hours away.
My personal stay-cation has key criteria: it has to have water (I am an avid kayak angler after all), a campground, unique outdoor attractions, and since I travel with my children ages 15 and seven, they must be kid-friendly.
The first stop on my stay-cation destination tour is Onalaksa, Wisconsin. Located right in my backyard, Onalaska has a lot to offer the stay-cationer. Located on the banks of the Black River, it offers a unique fishery while being just about a reasonable driving distance from St. Paul/Minneapolis, Milwaukee, Madison, and Eau Claire.
Water
Fed from the Black River and located in the Upper Mississippi Wild Life Refuge, Lake Onalaska offers world-class kayak fishing and recreational paddling. It offers an over abundance of fish diversity ranging from northern pike, panfish, walleye, and smallmouth and largemouth bass, as well as multitude of non-game fish such as the legendary buffalo sucker and carp.
Just a few minutes out of town, one can find a multiple of cold water trout streams as well as the Trempealeau River, Mississippi River, and the La Crosse River, all producing the same quality of 'yak-friendly exploration.
Campgrounds
Onalaska does not have a campground, but it is within a very reasonable driving distance from one of my personal favorites: Perrot State Park. Located just about 10 minutes from Onalaska, and just a couple minutes from Trempealeau, Perrot State park provides camping any style.
The park has hot running water for showers, as well as both primitive and electric sites for RV camping.
Outdoor attractions
Onalaska is centrally located in the Upper Mississippi Wildlife Refuge and provides a home for close to 300 species of migratory birds. There are several hiking trails and lookout points for the birds.
Onalaska is also blessed to be a check in point for the Great River State Trail, a 24-mile trail that traverses along 18 different waterways, crosses over the Black River on a 287-foot former railroad trestle, and follows Lake Onalaska and the BNSF railway.
Another outdoor attraction is the Van Loon Wildlife Area. Located just a few minutes outside of Onalaska this roughly 4,000-acre property provides exploration of unique historic bridges, as well as interesting birds such as red-headed woodpeckers, blue-winged warblers, and field sparrows.
Kid-friendly
Onalaska offers a family-friendly atmosphere. Having a teenage daughter who may not confess her love for the outdoors, Onalaska can offers a quiet downtown shopping experience as well as relatively easy hiking trails.
Downtown Onalska has several storefronts including Blue Heron Bikes for bike repair and trail information and Brilliant Body Works for massage and spa treatments.
Onalaska neighbors the Mrick Hixton Eco Park, a trail system that spreads along the Mississippi River and bluffs. Located in the center of it all is the convention center. The convention center offers various nature displays and maps to various area outdoor activities.
For an alternative to camping, Onalaska offers the Stoney Creek Inn with a strong outdoor theme and reasonable room rates, all while being located within a reasonable driving distance from La Crosse.
To learn more about Onalsaka visit the website Explore La Crosse or call 1-800-873-1901
Image by Rochelle Hartman on the flickr Creative Commons