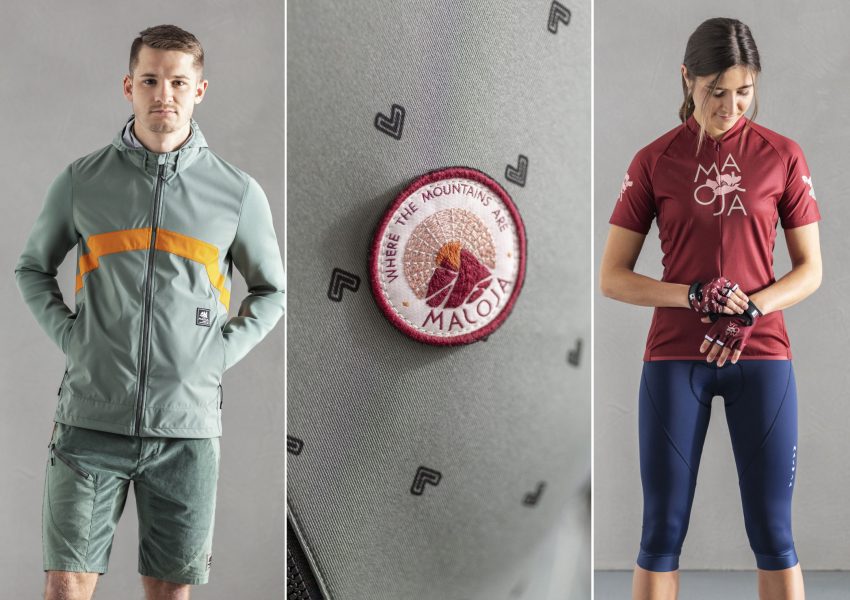 Catering to mountain sports enthusiasts, Maloja's performance clothing blends function with a flair for European styling
---
Occasionally along the East Coast of the U.S., fierce storms tear into the shoreline from the Northeast, bringing hard-driving winds and often heavy rain. They're aptly called nor'easters, and they make workouts considerably more difficult — that is, if it's even safe to be out in them at all. During one this summer, where the winds reached 30 mph, the closest piece of protective gear I had for my morning run was the Maloja JoakimM, a fully windproof jacket that has a nice lightweight feel and elastic piping to help keep me shielded and comfortable. It wasn't the first time I wore something from Maloja, but this experience ensured that it wouldn't be the last. And it became all the more reason to go inside the brand and see what they're all about, to get Unpacked with Maloja.
Maloja is a technical clothing brand inspired by the Bavarian Alps and catering to mountain bikers, climbers, trail runners and those in other adventure pursuits. The specific items are varied, from jackets and jerseys, to pants and underwear, to bikinis and socks, as well as more recent additions of creatively styled facemasks.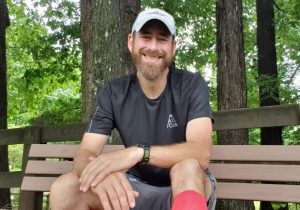 If you're not yet familiar with Maloja, that's OK. "The brand is a bit under the radar," admits Kristin Hathaway, part of the Maloja's North American staff. Perhaps that's to be expected for a company that draws its name from a sleepy, often powder-coated Swiss village.
But that could easily change as more people see what Maloja's mountain wear is capable of. Think: High-performance fabrics and innovative and functional designs, with a bit of a European style element.
A Name and a Mission 
Maloja (pronounced "mah-low-yah") was founded in 2004 with a mission of celebrating the outdoor experience and providing stylish yet functional gear well suited for mountain environments. In fact, creative design inspiration is thoroughly integrated into the company ethos — ever since their founding, Maloja has unveiled a completely new collection each year. In this visual blog post, the company describes the creative process that led to the creation of 2020's theme: "Layla — Where the Mountains Are." With the help of some artfully arranged lasagna noodles (no joke!), Maloja took a deep dive into the culture of Bhutan, also known as the "Place of Good Fortune," and combined analog and digital mediums in a completely new way. They asked themselves key questions, such as:
What roles have plants and animals played in Bhutanese culture?
What does their traditional clothing look like?
How do they design and value architecture?
And what are the national dishes and beverages?
But it's less about what this year's theme is and more about the passion and ingenuity that Maloja brings to the table — and which, ultimately, gets channeled into the clothing they make. Wearing their items truly feels like you're wearing something special and customized.
Maloja, the company says on their website, is "the feeling of wanting to share beautiful moments with friends, thus making those moments even more perfect. The desire never to give up being curious about the many things life still has in store for you. The understanding that it doesn't take much to discover special things but merely enough courage to leave the beaten path and take a risk on something new."
It's a way of life, and to this day, it invigorates everything this company does.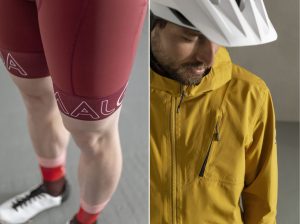 Materials and Products
The eyecatching patterns on Maloja's clothing draw you in immediately. Geometric shapes, gradients and edging designs — it's intriguing to see how color names such as "moonless ethno" or "snow stripe" manifest themselves on the fabric.
Maloja is frequently built around wicking materials, allowing them to function as main layers on scorching days or as underlayers during seasonal chills. Often, high-end Polygiene technology, which hinders the growth of bacteria and fungi, is present to help fight odors on performance items. Polygiene also has the added benefit of preventing the fabric from breaking down, thanks to those damaging bacteria not being present. 
This year's Laya collection does a nice job of weaving hemp into the materials for many garments. Maloja said it did this because hemp, as a natural fiber, "is sustainable and incredibly functional." Hemp plants grow quickly and require less water and other resources than standard cotton. Elsewhere, the brand uses Gore-Tex for things like mountain jackets and Primaloft Bio for winter insulated pieces.
What also stands out is how much there is to choose from. Do you freeride? Check. Do you hit the trails for a Saturday morning run? Check. Do you simply want to share your love of the mountain lifestyle with those around you? Check.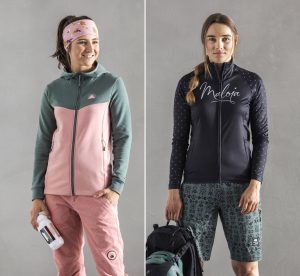 While clothing lines change annually, one of Maloja's most enduring products is its women's RoschiaM printed mountain bike shorts, which come in a variety of prints. It is lightweight, triple-stitched and stretchy and is versatile for bike- and multisport athletes. My favorite item is the MarlunM multisport jersey that I run in. It's got a fit that's perfect for a runner's physique and doesn't have so much fabric stretch that it flops around when sweaty (in fact, it's probably the best shirt I own in terms of quick-drying from sweat).
And while the activewear stands out, Maloja's streetwear is on point, too. The company name that is arranged to resemble a mountain — as well as other creative arrangements of the word "Maloja" — can readily be found on their lifestyle clothing, while an array of striped and plaid stylings also make an impression. 
And that's the point — to impress, which Maloja does very well. Their gear has joined me to explore the trails and beaches near me more times than I can keep track of.
Unpacked is a regular feature on ActionHub to help people discover new performance and lifestyle items that will amplify their adventures and outdoor experiences. This article was not sponsored by the brand or any PR/marketing agency, and all opinions are that of the ActionHub writer.
Feature collage by Maloja; secondary images by Ryan Tipps and Maloja