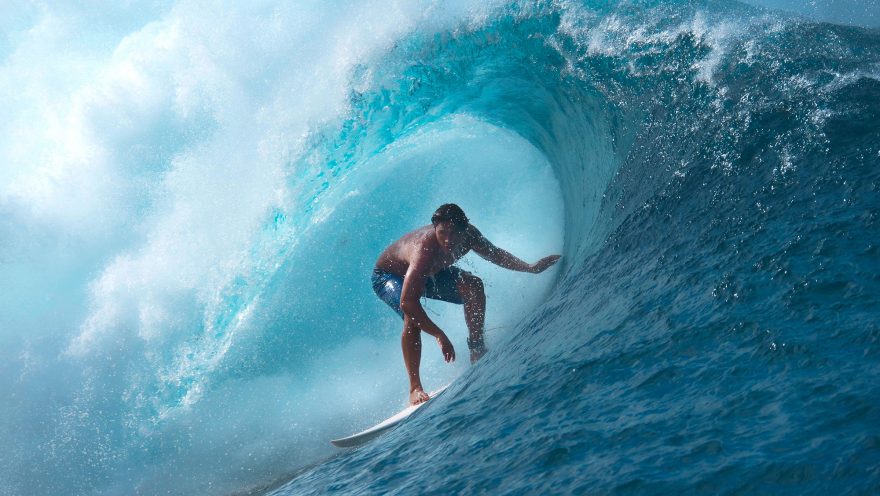 There is an abundance of surf forecasting and weather resources on the internet, but too many lack important details or they force you to visit multiple sites to get a complete view of the upcoming surf. What you want — nay, need — is quality local info and have it be easily accessible. And the best sites to get up-to-date surf reports will be valuable both for beginning surfers as well as have the in-depth data that veteran surfers crave.
We worked to find four of the best websites for surf reports that utilize advanced surf forecasters and meteorologists.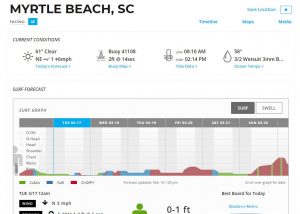 This name is the first one out of the mouths of many longtime surfers. Swellinfo has been around since 2006 and is used by roughly 400,000 people each month. It produces high-quality and detailed seven-day surf forecasts specific to the local area of your choosing — and this covers the United States, Puerto Rico and parts of Central America. Best of all, it's free. The layout — which includes current conditions, a surf and swell graph and board recommendations — is very easy to use, and the site has interactive wave-height maps that are great to look through to help plan your trip.
Swellinfo also has an array of photos and videos that are accessible, and it boasts an active Forum for discussion. You can also like Swellinfo here on Facebook.
---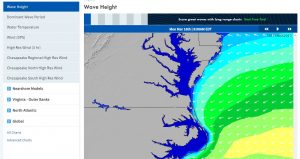 This is one of the most popular surf-report sites out there, but just beware that you're going to have to pay for access to the best info (though you can test access thanks to free-trial opportunities). You get what you pay for, and with Surfline, you get a lot. The site has vetted local forecasters that do morning writeups at lots of beaches. There are live-streaming surf cams, surf reports, videos, photos and travel information. The site has been around since 1985, so it's got a lot of credibility in this space.
As Surfline itself says, its site is part science, part art and part pure data. Subscribers can check swell predictions two weeks in advance, from any device — and not just from their backyard, but from anywhere on the planet. The amount of information available here is massive.
Like Surfline on Facebook here.
---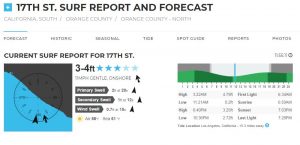 Magic Seaweed bills itself as the world's largest free surf forecasting site — at least for seven days. To get the broader 16-day forecast, you'll need to pay for a Pro account (free 14-day trial is available). Still, using Magic Seaweed means that you're joining about 1.5 million fellow surfers each month on the site.
But, despite these numbers, what really makes this site special is the huge surfing photography and video archive, as well as it's easy-to-use swell-session info and news. The graphics and information related to swell height and wind direction are big and easy to navigate, making this site a great choice for gathering information.
You can like Magic Seaweed on Facebook here.
---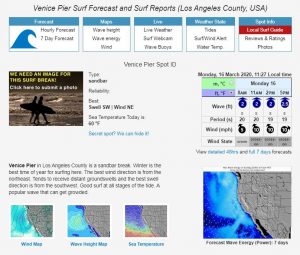 Surf-Forecast provides surf forecast and surf reports for over 7,000 of the world's best surf spots. The layout is a little dated, but the information is solid — and it avoids the trap of overforecasting wave heights the way that some other sites are prone to do. The site offers surfers, windsurfers and kitesurfers lots of animated wave maps, wind maps and a custom email surf and wind alert. 
Surf-Forecast has lots of clickable spots to help newer surfers understand what things like wave energy or wave period mean and what will be ideal wind directions for the surf spots you exploring. You just have to be a bit patient to read about it and get used to how the information is being presented. Like them out on Facebook here.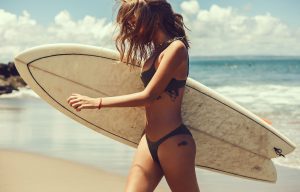 Feature image by Flystock and secondary image by sergey causelove, both of Shutterstock. Screengrabs are from the respective surf-report websites.